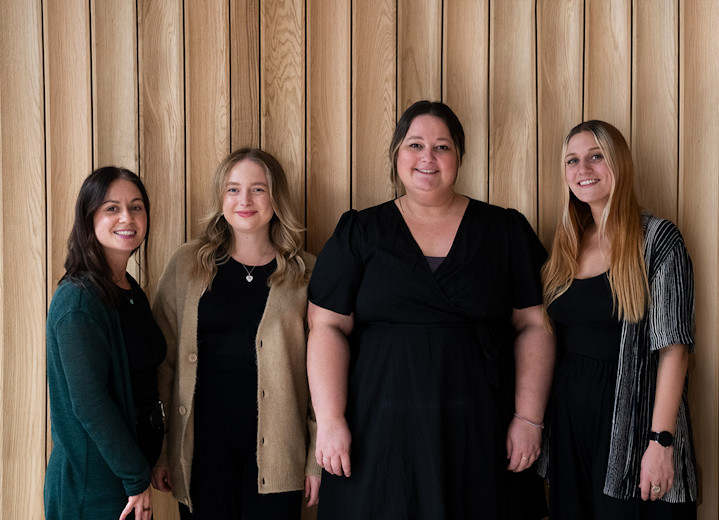 Departure information
Volunteers can start anytime during term time which runs February to July and August to December
Vacation type
Volunteer travel - what's it all about
Are you looking for an adventurous trip with a purpose, or on a gap year or career break? If you want to make a difference in some of the world's most important conservation areas - and in community projects - then volunteer trips are for you! Volunteers tend to have a sense of adventure, and come from a range of different backgrounds and from all over the world.
Edward Abbey said 'sentiment without action is the ruin of the soul'.
Responsible tourism
Volunteer with children at a creche in Brazil
Carbon reduction
Your vacation will help support local people and conservation. We must also reduce CO2. Learn about the CO2 emissions of this vacation and how to reduce them.
Environment
CHALLENGES FACED BY THE PROJECT:
One of the main challenges facing this crèche is the lack of teachers in the crèche. This in turn affects their ability to provide good quality of care and attention to the children in the crèches. There are usually one or two teachers who are financially supported by the government for each group of 20-30 children. This means that's almost impossible for the children to receive individual attention, which is the type of attention that children of very young ages require. Because of that, volunteers are always needed in the crèches.

Another challenge is to present a different culture to the children when not even their local teachers know about foreign cultures.

Our Goal
With the partnership between Travelers and the Crèche, we aim to enable small group teaching so that the children receive more individual attention. This in turn will have a very beneficial impact on the children that will be ongoing and will have a ripple effect on their later education as well.

Both the Crèche and Travelers believe that the exposure they receive from the interaction with overseas volunteers will help to broaden everyone's minds – the staff, the children and their parents - by introducing a foreign culture to them. Each volunteer has lots of knowledge, information and creative thinking to share, and so everyone wins!

Our Achievements

* These little children have learned many words in English just by playing with the volunteers every day, even if they're not yet old enough to read or write.
* As a result of their daily interaction with volunteers, the children have been showing a happier behaviour and self-confidence. This has come about as a result of them receiving a lot more individual attention and this is something they should benefit them throughout their educational years.
* When teachers receive help from the volunteers, it relieves some of the pressure and concerns about workload that they may have and helps them to give even more of their excellent support to the children.
* The children and their parents, as well as the crèche staff, are continuously gaining more direct knowledge of different cultures and embracing how important this is to their children's development.

Information on how to leave minimal negative impact on the environment is given to each volunteer prior to their departure as part of their documentation. This is also highlighted in the volunteer's induction on arrival.

Group travel is promoted wherever possible and carbon neutralising of flights is suggested and encouraged when volunteers are booking flights.

Regarding transportation between home and your project, we encourage you to use the local buses in order to keep pollution and energy use to a minimum. Regarding recreational transport, if taxis are required, you will be encouraged to share with other volunteers in order to lessen the impact of pollution wherever possible. We also always recommend the use of public transport, where possible. To this end, all nearby public transport routes are shown to all new arrivals.

Having regard for the local community by being consciously aware of your impact is encouraged in all our documentation for all our projects in all our destination countries. This is because we feel very strongly that many countries are subject to, for example, water shortages, high cost of energy and high impact of energy usage. We also stress the negative impact of litter, particularly on the beaches where it can be swept out to sea and harm the marine life, and general pollution. Thus we encourage our volunteers to be aware of these possible impacts so that they contribute positively and not negatively to the community in this respect.

You'll be encouraged to include references to environmental conservation into your school lessons, where possible, as we believe that learning the necessity of environmental care is most effective when demonstrated to children, who can then grow up to be environmentally responsible adults.

THE POSITIVE EFFECTS TRAVELLERS HAS ON THE LOCAL ENVIRONMENT:

We provide our volunteers with many tips on how to be a responsible traveler regarding the environmental impact they have.

We want you to be immersed in the culture, by living and working with local people. We work with local communities, local charities, local government bodies and local schools. We also often partner with local organisations whom we have vetted to ensure that they are committed to the projects they run, that they have the same responsible attitude to the local community that we do, that they are eco-friendly and have ethical policies.

In our projects and in our headquarters offices, we take an environmentally responsible attitude towards recycling and reusing of waste products. Our volunteers are given pre-departure Information that encourages them to minimise waste and reduce their use of water and electricity, in other words, to live sensitively in the environment that they're working in.

Travelers also give donations as and when required by projects. This is often done through our charitable arm, The Bridge The Gap Foundation.

Our projects enable vital conservation, research, care and education work to take place directly where it is most needed. For example, we kept a Species Survival Conservation project in South Africa afloat until completion after it was threatened by lack of funds. Our volunteers contribute, all over the world, to projects that would not exist without them.
Community
We are passionate about mutually beneficial interaction with the local community. We've been working in Brazil, and in this local community, for many years. Our In-Country Manager, Ana, is a local Brazilian and very community-minded, so our interaction with all local institutions and businesses is very extensive.

Ana has young children, some of whom are now at school, so she liaises between the schools and our volunteers with added passion and understanding.

We use local transport and accommodation services at all times. You will live in a locally run hostel or hotel, eat local food and travel on public transport to work, which ensures that we are giving back to the community in the form of revenue as well as in the form of the valuable help you'll provide in the crèche.

We encourage all volunteers to learn Portuguese while on their placements and provide Portuguese lessons on request, so that you can really integrate yourself into the community you are living within. You will be briefed in detail about culturally sensitive subjects before departure and on arrival in order to make sure you are familiar with and can follow local customs and we also lay down guidelines on energy usage, the best places to spend money and the many ways which you can reduce your negative impact on the community during your stay. The project aims, in all ways, to leave only a positive footprint on the local community.

This is a sustainable, on-going project. Your work here contributes to, and helps to continue, the long chain of worthwhile achievements in this community.

Social Responsibility:
The information we provide prepares our volunteers for their placement and how to deal with the local people. It also briefs our volunteers on the Do's and Don'ts and ensures that they are aware of the possible impact of their behaviour.

Cultural sensitivity:
Volunteers receive an induction and orientation on arrival which covers things like being sensitive to the culture you're in, everyday processes which will be different to what you're accustomed to, how to have the maximum beneficial imprint and the minimum negative impact.

We stress the importance of responsible tourism, cultural differences and acceptable/unacceptable conduct. Where appropriate, volunteers are briefed on local customs, particularly those that are different to the volunteer's accepted norm.

Economic Responsibility
For 25 years our volunteers have lived in local communities, spent their money with local traders and brought funding to the projects they work with. Travelers employs local staff and works with local support staff. This helps to fund the project directly and through bringing money into the local community.

The organisations we work with are often struggle to financially support and maintain the work they do, so every penny raised makes a real difference.
Our aim is to create always a Win-Win-Win situation in terms of the benefits for, (a) the local communities and institutions you work in, (b) our Volunteers, i.e. you, and (c) for Travelers. We do not embark on any project that is not beneficial to all three of these stakeholders.

Before our Volunteers depart on their projects, we provide them with comprehensive information about their project and country:
(1) A detailed Programme Guide to Volunteering which we've produced in-house.
(2) A detailed Country Factfile,
(3) A detailed Project Description Booklet specific to their Project.
(4) Safety Book: This book is produced by Travelers and has common-sense but necessary general safety tips while traveling, as well as safety advice relevant to your specific destination country.
1 Reviews of Volunteer with children at a creche in Brazil
---
Reviewed on 17 Mar 2010 by
Sandra Hawkins
1. What was the most memorable or exciting part of your vacation?

Meeting the kids i was working with


2. What tips would you give other travelers booking this vacation?

Be prepared for it to cost more than you expect.
Be prepared for the heat and exhaustion.
Have fun


3. Did you feel that your vacation benefited local people, and minimized impacts on the environment?

Absolutely.


4. Finally, how would you rate your vacation overall?
---
Popular similar vacations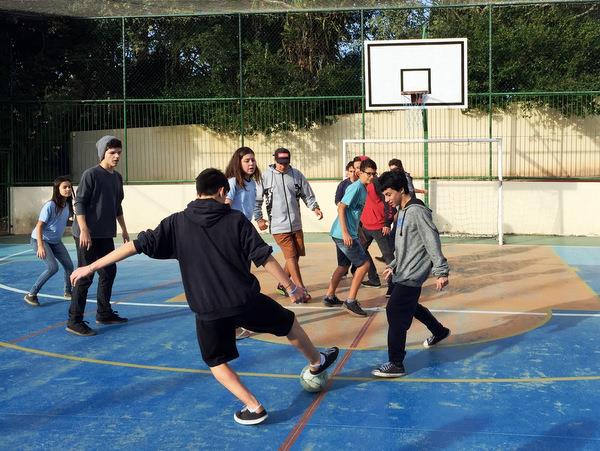 Coach various sports on stunning Florianopolis Island
From £1295 4 weeks excluding flights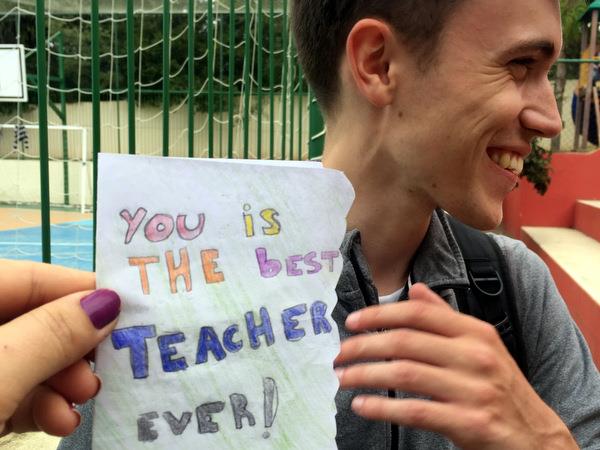 Teach English to children on a tropical paradise island
From £1295 4 weeks excluding flights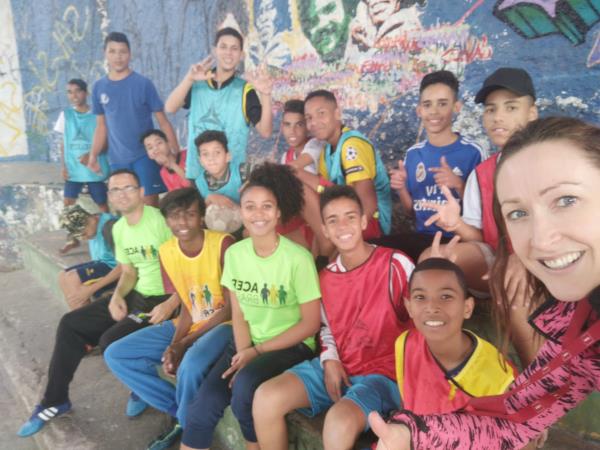 Coach sport to children in Sao Paulo, Brazil
From £995 4 weeks excluding flights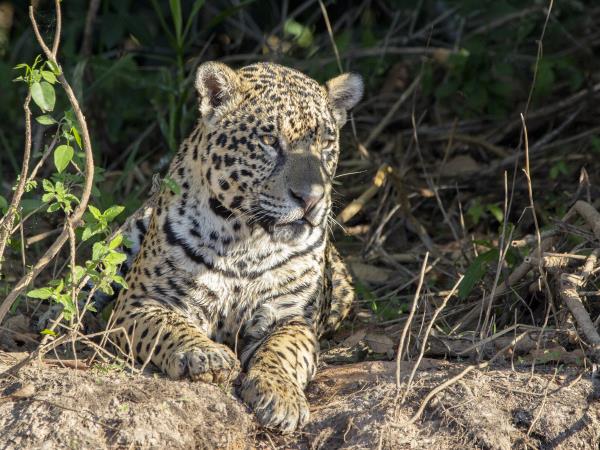 Wildlife Safari in Brazil's stunning Northern Pantanal
From £3955 - £4900 10 days excluding flights