"Packed full of excitement and variety, this vacation to Vietnam has been carefully planned, so you'll see a lot, but at a speed and level of comfort suited to a family of all ages."
Highlights
Hanoi | Hanoi Old Quarter | Halong Bay | Overnight Halong Bay cruise | Hue | Hoi An | Hoi Van Pass | Ho Chi Minh City | Mekong Delta | Cai Be | Water Puppet Theatre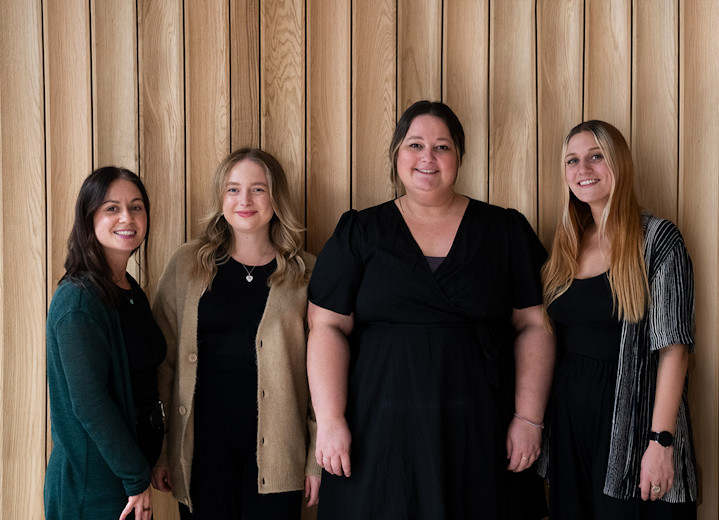 Check dates, prices & availability
Our top tip:
Don't miss the chance to get clothes made in Hoi An.
Trip type:
Family adventure. You and yours.
Activity level:
Leisurely.
Accomm:
10 nights hotel, 1 night sleeper train, 1 night boat.
Solos:
Single rooms available.
Meals:
11 breakfasts, 4 lunches, 1 dinner.
Included:
Accommodation, flights, transport, entry fees.
Vacation type
This trip is for families only (including any aunts, uncles or cousins who'd like to come along, of course). As long as you're traveling with a child under the age of 18, you're a family in our eyes. Plus, unlike other travel companies, children aged 17 years and younger receive a 10% discount off the price of their trip. Traveling our way is a bit like traveling with a group of friends. Made up of 3-5 like-minded families, the kids tend to hit it off on these trips straight away, allowing you to enjoy some well earned R&R. We often find the whole family ends up making friendships with people from all over the world, staying in touch long after the adventure ends.

Our family group sizes are small enough to avoid the crowds and reach some out-of-the-way places, but big enough for a good social mix. Our average group size of 10 allows us to hop aboard local boats, buses or trains, eat at friendly, family-run restaurants and kick back in traditional accommodation and homestays.

We know the biggest challenge on a family trip is keeping the kids entertained. So we've planned in advance. Nearly all of our hotels feature pools, and each day has a great mix of action-packed adventure and flexible free time. Your local leader can also suggest activities based on your kid's hobbies or school curriculum.
Responsible tourism
Responsible tourism: Family vacation in Vietnam
Environment
The very ethos of our style of travel is responsible; small groups traveling on a fixed itinerary planned with your family in mind, by a team of experts in close collaboration with our in-country team of locals who know the area like no others. Throughout the planning process and during the operation of your vacation steps will be taken to ensure negative impacts on the environment and cultures being visited are minimised and positives are maximised.
Traveling on a mixture of transport and utilising public buses and trains where possible, we aim to reduce the carbon footprint of your vacation as much as is practical whilst still giving your family an exciting trip. You'll take the overnight train from Hanoi to Hue, a great experience and an environmentally sound travel option!
Your tour guide will be on hand throughout your trip to encourage your whole family to take steps to ensure that your journey is environmentally responsible as possible. They'll assist with the appropriate disposal of rubbish en route, recycling wherever possible and will encourage you to use refillable water bottles rather than purchasing regular supplies of bottled water. If filters and purifiers aren't available, they will encourage the purchasing of larger bottles and decanting them to cut down on wastage.
The sale of bottled water contributes to an enormous environmental problem around the world. In addition to the water in bottles, the production of a 1 litre plastic bottle takes 2 litres of water and 200ml of oil. Once discarded a large proportion of these end up in limited landfill or discarded in waterways and natural environments and we believe that their use should be discouraged.
Community
To visit Vietnam with your family is to immerse yourself into a fascinating culture and age old way of life, we aim to help you discover this wonderful country whilst impacting only positively on the communities we visit.
You'll encounter a number of community initiatives on this vacation including the Children's Hope in Action Centre in Hoi An. This non-government organisation provides a wide range of services for disadvantaged children in central Vietnam; you'll see first hand the work being done to support children, their families and their wider communities. You'll also enjoy breakfast at the KOTO restaurant in Hanoi, a programme set up to train street children hospitality skills, hopefully to enable them to find employment and improve their futures.
Your tour has been designed to direct as much of the revenue from your visit into local economies as possible. You'll find we use local suppliers as we travel, eating in small, locally owned cafes and restaurants, staying in smaller, friendly hotels over internationally owned chains and on the Mekong Delta, with local hosts who benefit directly from the time we spend with them.
When traveling through South East Asia, we encourage your family to dress conservatively and respect the culture, particularly outside the major cities where more traditional values are dominant. For example, knees and shoulders should be covered particularly when visiting temples and places of religious significance.
3 Reviews of Family vacation in Vietnam
4.5 out of 5 stars
---
Reviewed on 26 Aug 2016 by Alison Baker
1. What was the most memorable or exciting part of your vacation?

We all enjoyed the overnight train journey and the overnight at Halong Bay. We felt that we got a really good insight into the country thanks to our guide, Nam, who is a star.


2. What tips would you give other travelers booking this vacation?

Don´t overpack. You really can get stuff washed along the way for next to nothing. Be prepared to get stuck in and let the kids off the leash a bit to make their own friends amongst the group. Go with the flow and try everything, whether it´s new food or swimming in a lagoon. You don´t need malaria tablets! I took a previous traveler´s advice and booked a few days in a resort to chill out after the trip. So glad we did!


3. Did you feel that your vacation benefited local people, reduced environmental impacts or supported conservation?

To some extent, yes., as in benefiting local people. Too many small plastic bottles of water given out, though.


4. Finally, how would you rate your vacation overall?

It was very insightful into the country and a lot of fun, thanks to Nam, who has endless patience and is always smiling. It was quite full-on and packed which is good. I´d recommend it.
---
Reviewed on 11 Aug 2013 by Elizabeth Morgan
1. What was the most memorable or exciting part of your vacation?

the trip to Halong bay ,the wonderful meal on the boat and sleeping on the boat
in the bay overnight. I also enjoyed the overnight train journey,what an adventure ,and arriving in Hue railway station was an experience.
We did three cycle rides all of which were a wonderful experience ,not only of
the traffic but a lovely way to see the countryside.


2. What tips would you give other travelers booking this vacation?

definately to get some clothes made in Hoi an and experience as many of the
optional trips as possible.
There wern't any mosquitos which was a joy!
Enjoy every minute it was fantastic.


3. Did you feel that your vacation benefited local people, reduced environmental impacts or supported conservation?

I hope so,as I dont know or understand a lot about the infastructure of Vietnam
I dont know how my visit will have helped to improve the lives of local people
apart from we gave our laundry to a local buisness instead of the hotels.
We did eat at KOTO twice which is community based and helps improve the lives
of disavantaged children.


4. Finally, how would you rate your vacation overall?

Our guide Hai was fantastic, he had lots of knowledge, had a great sence of humour and looked after us well. He really helped make the vacation as fantastic as it was.
Thankyou
---
Reviewed on 01 Jan 2012 by Victoria Macdonald
1. What was the most memorable or exciting part of your vacation?

When you've hiked in the Himalayas and the Andes, communed with the Bhutanese and the Mozambicans, you can't quite imagine that you could be stunned by something as simple as a Good Morning Vietnam trip. We were immersed in this really poor country, with the hint of past traumatic occupation and wars, and received the most generous opening of hearts from this 80% buddhist country. From the arts to economics, farmlands and the intensity of a 5-million motorcycle strong Saigon, this country is vibrant with enterprise and everyone is busy at something. I am amazed at the intensity of life, such a small tract of land, home to so many millions of people, peacefully coexisting and working so hard to attain middle class status. My children wore pollution masks for the first three days, such was the intrigue of their small little noses, light hair, large eyes, that they were continually being touched and offered food ... such a compliment and yet surprising that we seem so unusual to them.


2. What tips would you give other travelers booking this vacation?

This trip is busy. We rode motorcycles into the mountains to visit a nursery and eat at a female monastery; we cycled for four hours through farmland, learning the watering and planting techniques; we kayaked in the magnificent Halong Bay and stayed overnight on a local boat; we experienced the rather precarious reunification express; we manoeuvred down the Mekong Delta and stayed with a local family; we learned to master crossing a street in Hanoi and Saigon - not for the faint hearted; we immersed ourselves in the dance and music and the water puppet show, the pagodas and Emperor dynasties ... we tested food in a restaurant run by orphans, and a kitchen where Bill Clinton enjoyed a meal - we even had a cooking class to make our Christmas dinner; we haggled and bargained and shopped and had immaculate suits tailored .... and we could do all of this with the incredible management of our guide who dextrously directed us through a very full schedule (sometimes five different venues to visit before lunch), and a very diverse group who wanted to discuss the national economic and political policies, home life and intergenerational development ... all so completely different to our Western experience. Our guide was exemplary and we would host him in any of our homes should he
wish to visit.


3. Did you feel that your vacation benefited local people, and minimized impacts on the environment?

Vietnam is overpopulated and so one can do little about impact on the environment. People need a place to live and to farm, and so natural habitat will take a knocking. Sanitation is also an issue, so be prepared for your environment not being as clean and perfumed as you would hope.

In terms of your money going to the local economy, I couldn't have imagined that our tour would support so many small business providers. We experienced about five different boat journeys, we hired 12 motorcycles and rickshaws which came with their own drivers, bicycles and doormen and cooks and laundry people. Our guide brilliantly asked for £30 upfront, and he distributed the money in terms of tips and contributions accordingly, from a nursery and monastery, to a boatman, other guides and a chef. There were additional experiences we had to pay for, but the group were happy to participate as they were so unusual, and our guide assessed our willingness to delve deeper into cultural life. However, you are given the option of taking an afternoon off or not joining some activity - and you are accommodated accordingly, as one mother had to be when her son was sick for 2 days. I was most impressed with all service we received. Early on in our cycle ride, one of my children's brakes were faulty, and as we pulled up to a traffic light a few minutes later, three repairmen were waiting to adjust the bicycle so that we could continue safely.


4. Finally, how would you rate your vacation overall?

This is an excerpt of a letter I sent to the CEO of the operator:

"Laki managed our definitive group with such dextrous skill, humour and sensitivity, that we felt that we'd lost an anchor when we said goodbye on our departure from Vietnam. He facilitated in-depth conversation about the national economic structures, technological development, local politics and social development initiatives, the communist/socialist/capitalist mileage that makes up Vietnam's growth, the nuances of home and inter-generational life, the horrors of the wars, the dynasties of generations of leaders … and also offered us long periods of silence to absorb and review all that we observed and felt. Our cups were filled to the brim each day with Vietnam life so diverse and complex, colourful and different from our own lives, and shared with such generosity of spirit."
---
Popular similar vacations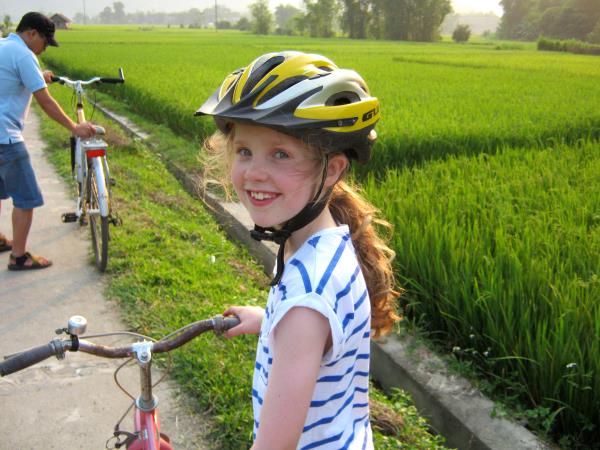 A fabulous family vacation including the best of Vietnam
From £1075 - £1095 15 days excluding flights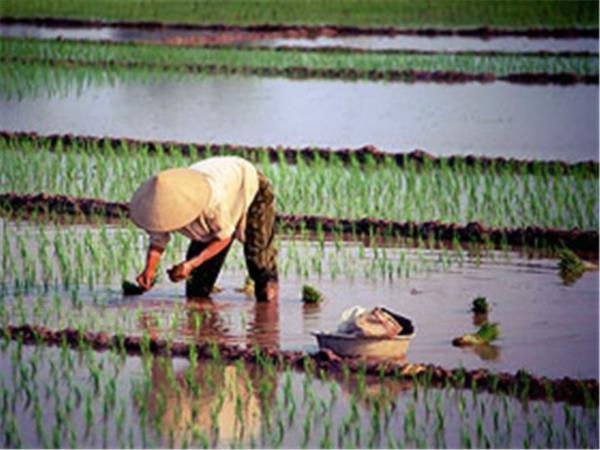 A cultural journey through Vietnam
From US $1467 - US $1724 13 days excluding flights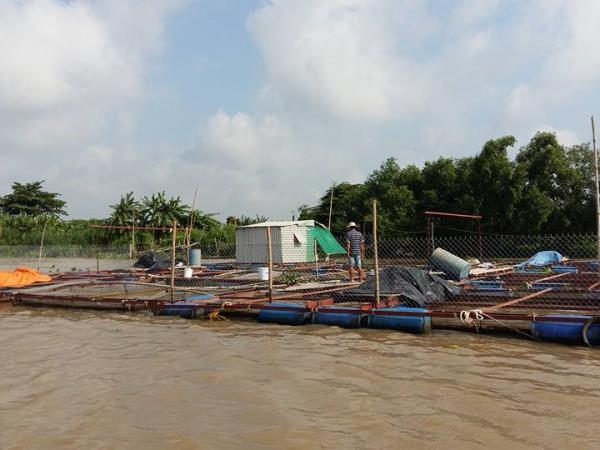 Family fun in Vietnam
From US $1141 12 days excluding flights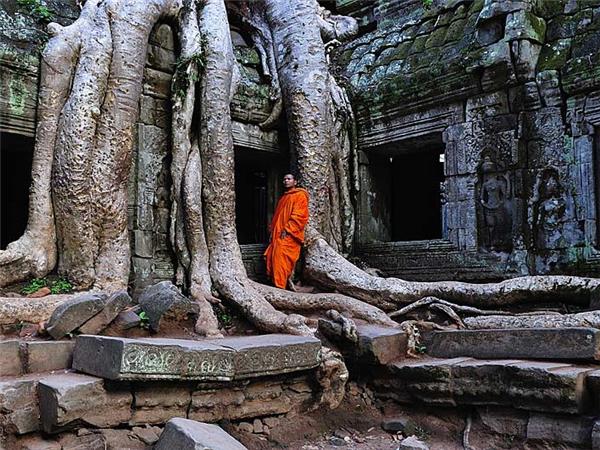 A journey across Vietnam, Cambodia and Thailand
From US $1655 - US $1955 14 days excluding flights