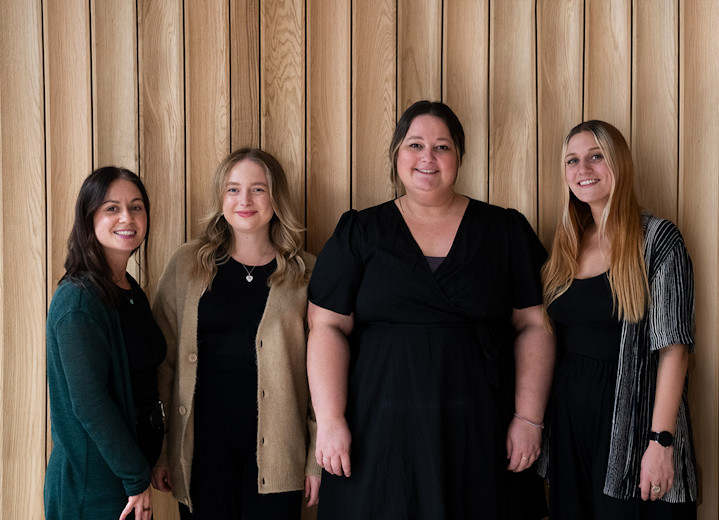 Check dates
2018: 31 May, 6 Sep
Vacation type
Volunteer travel - what's it all about
Are you looking for an adventurous trip with a purpose, or on a gap year or career break? If you want to make a difference in some of the world's most important conservation areas - and in community projects - then volunteer trips are for you! Volunteers tend to have a sense of adventure, and come from a range of different backgrounds and from all over the world.
Edward Abbey said 'sentiment without action is the ruin of the soul'.
Responsible tourism
Responsible tourism: Amazon and Galapagos volunteer program Ecuador
Environment
We are constantly developing new and innovative solutions to tackle the challenges posed by climate change through exploration of sustainable 'green' options. Our environmental projects protect the environment and help people use the resources they need without compromising them for future generations.
By reducing pollution
• Our UK operation (including transport) is carbon neutral
• Our clients have the opportunity to off-set their carbon emissions created on their expedition
• Since 2007 we have planted over half a million trees
• Wastewater, including grey water is treated effectively (e.g. through sand filters) and reused wherever possible
• We have in place a solid waste management strategy and are continuing to explore greener alternatives for waste management e.g. building prototype composting toilets in our camps
• We are actively looking at ways of reducing our use of disposable and consumable goods
• Wherever possible we minimise the use of harmful substances such as pesticides, cleaning products and paints, and substitute with innocuous and environmentally friendly products. The use and disposal of chemicals is properly managed
• Our camps are designed to minimise pollution from noise, light, run-off, erosion, ozone-damaging compounds and air and soil contaminants
By conserving natural resources
• We build and install fuel-efficient stoves in almost all our areas of operation for the benefit of the local community. These stoves remove the need for charcoal use and reduce firewood consumption by up to 70%
• We produce biomass fuel briquettes as a favourable and commercially viable alternative to charcoal production
• We have built two biogas collectors that provide natural gas for lighting and cooking. This eliminates any element of sewage management in our camps and reduces firewood consumption
• Where possible, we have implemented extensive recycling programmes in our camps (e.g. waste paper) and as part of our volunteer programmes (e.g. marine refuse recycling) and strive to improve on this year on year
• We choose only environmentally friendly products for building materials, capital goods, food and consumables
• We encourage the principles of permaculture in many of our projects
• We have developed community tree nurseries in almost all of our areas of operation to provide fast growing,sustainable wood
• We are implementing measures to further reduce our energy and water consumption and all clients are encouraged to conserve water and energy during their stay
• Our architecture expeditions enable young architects to design and build innovative eco-friendly and carbon neutral community facilities, showcasing their skills and experience in a challenging environment
Community
We have established camps alongside rural villages and wildlife conservation areas where poverty levels are high and there is virtually no form of income beyond small-scale farming, to create critical cash economies in areas that would otherwise never benefit from tourism. Our projects have benefited over
30,000 people, providing communities with employment and better access to education and healthcare. Additionally, by establishing a charity to work alongside the business, we have provided increased support to numerous projects that are independent of our volunteer programmes.
Through Direct Employment
• Our workforce originates from the host country, including management positions. Training is offered as necessary
• We are one of the largest employers of staff from the local regions in which we operate, employing over 150 permanent members of staff, with an additional 100-150 staff employed during the summer. Almost all our camp workforce originates from within that same community (within 30 km of camp)
• We employ staff transparently, creating a diverse workforce in terms of gender, ethnicity, age and disability
• We pay all our employees fairly and treat ethically, respecting International and/or national legal protection of employees
• By working in areas where tourism is less established, we contribute to the even distribution of income and economic growth
• Most of our fresh produce and project materials are source from sustainable, local supplies
By Creating Business Enterprise and Eco-­-Tourism Ventures
• Most camps are established on community land where we pay rent and entrance fees
• We have set up and are supporting many initiatives designed to generate an income within local communities such as elephant dung paper making, marine refuse recycling, biomass fuel production, home stay initiatives and several eco-tourism attractions
• We encourage all our volunteers to buy locally made sustainable goods and we facilitate craft sales areas near our camps that showcase local products
• We encourage volunteers to adopt a 'fair price policy' when purchasing local goods and souvenirs
By Improving Educational Facilities and Teaching Assistance
• Many of our projects address poverty through the development and improvement of educational facilities for young people and adults. Since 2005 we have improved 30 schools across South America, Africa and Asia and provide long-term assistance to the communities that we work with
• We are providing schools with solar power, electricity as well as fully equipped libraries and ICT centres
• We are sponsoring children to allow them to attend secondary school and also sponsoring the training and employment of teachers
• We are building kindergartens to give children a head start in education
• We continue to develop our Sport for Development programme in Africa as we recognise this as an important tool for social change
By Improving Sanitation and Healthcare
• We reduce the incidences of water-borne diseases by developing several clean water initiatives to provide communities with safe drinking water. This includes the construction and installation of boreholes, wells, gravity-fed water collection, and water storage
• We reduce the risk disease by installing proper sanitation facilities in schools and communities, such as flushing toilets and washbasins
• Our healthcare programmes are designed to provide education and practical support for communities, tackling a range of issues including nutrition, childcare, parasitic prevention and treatment, sexual health and women's health
By Increasing Food Security
• Our ongoing veterinarian initiatives improve livestock welfare standards and ensure a good meat yield and better profits for local farmers
• We support various aqua-culture projects thereby improving sustainable fish production
• We are introducing permaculture farming into communities as a sustainable long-term solution to food production and self-sufficiency
• We support feeding programmes for young children in the poorest areas of South America, East Africa and Asia
Popular similar vacations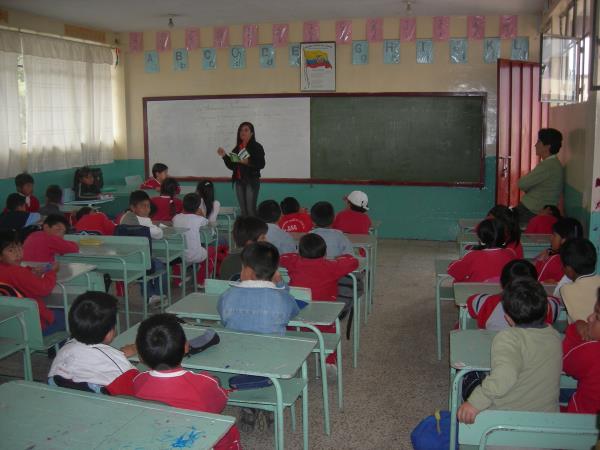 Fantastic teaching project with underprivileged children
From £1395 7 days excluding flights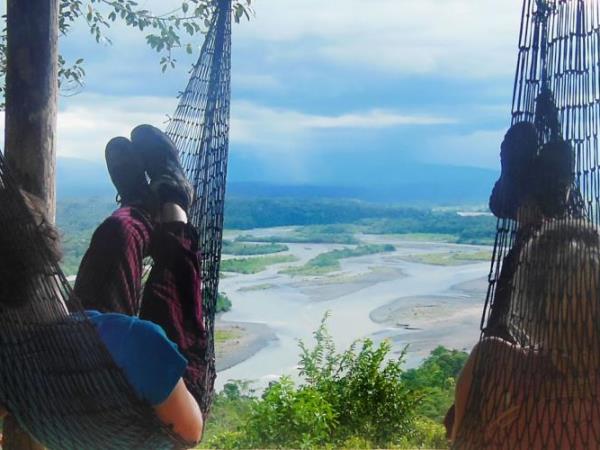 Immerse yourself within an Amazonian community
From US $2430 4 weeks excluding flights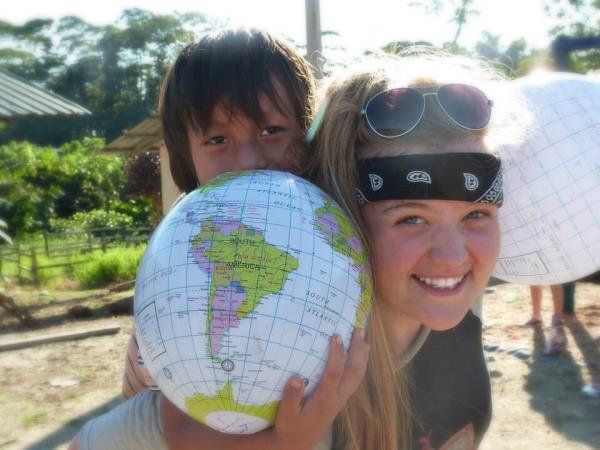 Projects on the Ecuadorian coast and the Amazon Rainforest
From US $2430 4 weeks excluding flights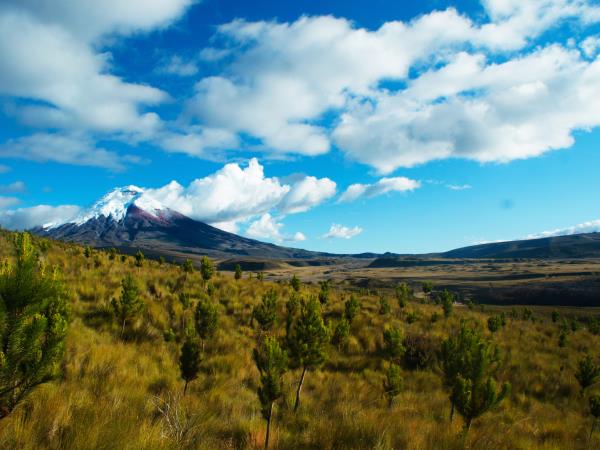 The very best of South America
From US $5350 12 weeks excluding flights