"A two week small group vacation, taking in celebrated highlights and little known gems, for a rich and unforgettable insight into Burma."
Highlights
Yangon/Rangoon | Rangoon River cruise | Shwedagon Temple | Mandalay | U Bein Bridge | Pyin U Lwin | Boat tour on Irrawaddy River | Bagan | Shan Plateau | Mount Popa | Kalaw | Hill tribe villages | Pindaya | Inle Lake | Excursion by horse and cart
If you would like some help or advice, or just want to discuss your ideas for your next trip, do give us a call.
Check dates, prices & availability
Our top tip:
Research Burma
Trip type:
Guided small group tour. 4-12 people, no min/max age.
Activity level:
Moderate, with one 4-hour hike.
Accomm:
Hotels and guesthouses.
Solos:
Solo travelers welcome. Single rooms available with surcharge.
Included:
Accomm., local and international flights, transport, transfers, local guide, listed activities.
Meals:
All meals except 3 lunches and 3 dinners.
Responsible tourism
Responsible tourism: Small group vacation to Burma
Environment
If governments see that creating and maintaining National Parks can create revenue, then it is an incentive for them to preserve such areas and create new ones instead of short term gain from logging, plantations etc. And if local communities can see that National Parks, Forest Reserves, Wildlife Sanctuaries etc bring in revenue for local communities and employment for local people then it is an incentive for them to respect such protected areas and participate in tourism schemes. We therefore feel it is essential to incorporate as many such protected areas into our itineraries as possible – not only to show the scenery and exotic flora and fauna to visitors, but also to encourage authorities and local people to establish and take care of.
Community
We have included destinations not usually included in Burma itineraries such as Aung Ban, Kalaw, Pindaya, Pyin U Lwin as well as including less 'touristic' sites such as local markets in the more frequented destinations such as Mandalay and Yangon. We are also hoping to shortly introduce an extension of our itinerary to Sittwe and Rakhine State. Great care has been made to insure that a maximum of expenditure goes to privately owned and local companies, hotels, restaurants etc and a minimum amount to government owned properties such as unavoidable entrance fees to sites such as Bagan, as well as actively endeavouring to avoid places or companies that may be privately owned but have close contacts with the government.. Indeed certain state-run museums and sites we judged non-essential have been deliberately omitted from out itinerary.
Additional specific schemes supported on this itinerary include; Visits to local handicraft manufacturers and 'cottage industries' in for example Inle and Pindaya. Visits to local markets. Use of local forms of transport where practical such as cyclos/rickshaws and ox or horse carts. Visits to hill-tribe villages – Palaung and Danu and a visit to a Palaung school where we are looking at possibilities of material assistance in terms of books, pencils, sports items etc
All our group sizes are genuinely small, with scheduled tours usually limited to just 10 persons. Experience has shown that this offers major benefits in various areas, and is integral to our concept of responsible tourism.
- Socially, small numbers create a much more cohesive group with far less chance of cliques or 'groups within groups' – it's often been described by those who travel with us as "more like a group of friends and not like a tour group at all".
- Service is inevitably improved with a high ratio of guides and tour-leaders to customers and we are able to offer a more personalized service. Information and directions are passed on far more easily and a high level of flexibility can be maintained, which isn't possible with larger groups.
- Transport; we are able to use smaller types of transport as well as making public transport more practical. i.e. pick–up trucks and minibuses instead of large coaches. This has practical as well as ecological benefits
- Restaurants and Accommodation; we use smaller, locally run restaurants and accommodation that larger groups wouldn't be able to do - again another essential element of our tours.
- Interacting with local people; another significant advantage is when visiting local people, villages, tribal groups and so on, a smaller group has far less impact, is far less intimidating and there's a much greater chance of a warm welcome and opportunities for genuine interaction. (No villager is going to invite 16 people in for a cup of tea!)
- Nature and the Environment: Similar benefits arise with respect to any nature based activities: hiking, snorkelling, bird watching etc. Not only do smaller groups have less negative impact on the natural environment but, as above, it is easier for a guide to transmit instructions and knowledge. There is also far more chance of spotting birds and wildlife with lower numbers.
Providing a balance between the well known 'must sees' and the off the beaten track 'best kept secrets' is what we're all about. Not only taking in the famous sites and well known destinations, but also the rarely visited ones not usually included in tour itineraries, but which we believe provides a more authentic insight into the countries visited.
Not only does this mean you will visit sites which are more remote and which most people don't get to see, but also that the people living in these less frequented areas will also get to benefit from the tourist dollar. The vast majority of tourism in SE Asian countries only touches a few key sites: e.g. in Burma only a very small percentage of visitors get to see anything other than Bagan, Inle, Mandalay and Shwedagon.
People in other parts of Burma seeking work would converge exclusively on those destinations, leading to social problems and depopulation in these rural areas and creating a serious imbalance in wealth between regions.
Local food and meals are an essential part of any culture therefore an essential part of enjoying new and different cultures is discovering their traditional food. That's why on all our tours, meals are, as much as possible, based on authentic regional food eaten in local restaurants, and whenever possible, we avoid eating in hotels and flashy tourist establishments. We believe that the food eaten in a bustling night market is going to be the real McCoy!
This means better and more authentic food, and also means our custom is going directly to small cafés and market vendors rather than big businesses - and again provides more opportunities for interaction with local people.
By eating in this manner we are encouraging local people to offer local alternatives to visitors and indeed to increase pride in their traditional cuisines. It's a sad state of affairs, and perhaps a reflection on many tourists, that in many areas, local people are of the impression that all foreigners want to eat pizzas and drink Nescafe!? It's nice to show the locals otherwise.
By explaining our methods and the reasons behind them, local agents, guides and hotels are encouraged by us to adopt further responsible tourism practices themselves. Our guides and drivers are provided with additional training in this respect. We carefully select the places we visit to ensure that none are involved in exploitative practices of its people or the environment.
Providing suitable, relevant information for our customers; to help them gain a wider understanding of our style of tourism that focuses on learning, genuine interaction with the local communities, reciprocity and cultural exchange processes. To be aware of the potential impact of tourism on the local society, culture and environment, and to behave and dress appropriately with a respect and appreciation for local customs, mores and traditions and a respect for the ecology of areas visited. bringing associated economic benefits to those areas.
Our guides and leaders thus facilitate communication of our values to both travelers and local communities, educating them in sustainable tourism practices
41 Reviews of Small group vacation to Burma
---
Popular similar vacations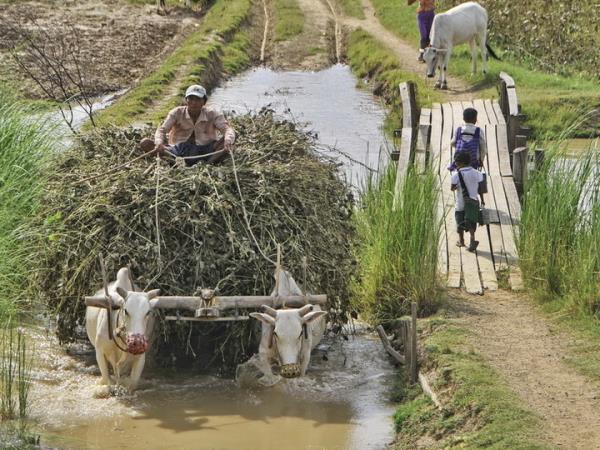 Discover Burma with a professional travel photographer
From US $3550 12 days excluding flights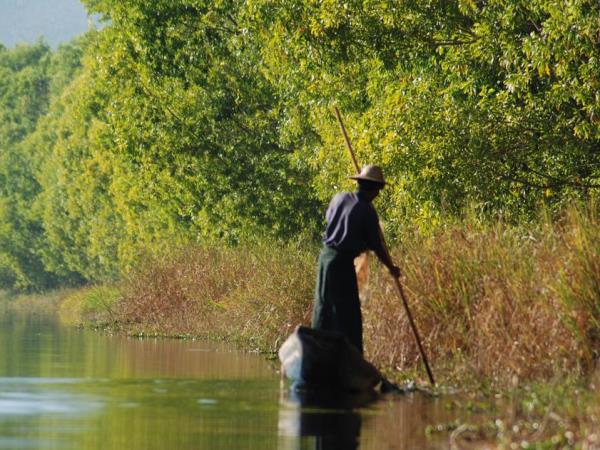 Discover a side of Burma hidden beyond the tourist trail
From £1879 - £2075 15 days excluding flights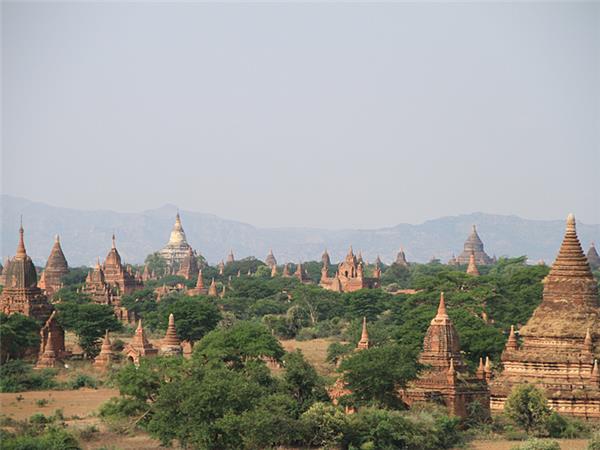 The highlights of Burma visiting Rangoon, Bagan, Mandalay & Inle Lake
From US $2749 - US $2799 14 days excluding flights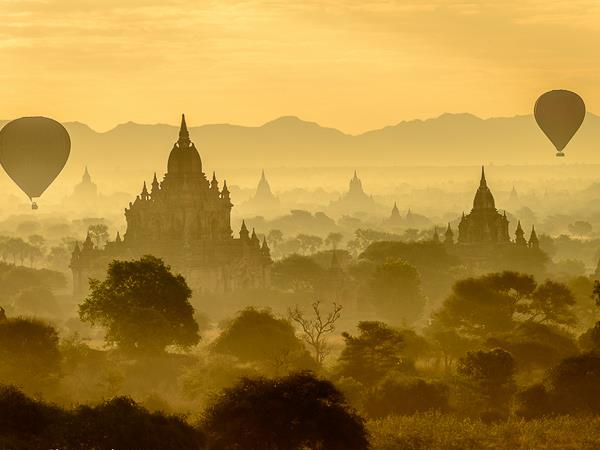 Photography tour of Burma:
From US $4300 13 days excluding flights