"Crusader castles, churches, wildflowers, little villages and big views await on this self guided week of walking in unspoilt northern Cyprus. "
Highlights
Self guided walking with detailed route, maps and commentaries | easy to moderate walks | ridge walks and panoramic views | wildflowers | Kyrenia | Nicosia | boutique hotel accommodation | optional: expert local guide for a day | transfers from Larnaca airport
Description of Cyprus self guided hiking vacation, North Cyprus
Our North Cyprus self guided walking vacation focuses on the most picturesque, peaceful and unspoilt areas of this lovely Mediterranean island. Our unique commentaries educate and entertain, thereby ensuring you'll enjoy a deeper understanding of this fascinating region. They help to bring the landscapes to life as you explore the best that North Cyprus has to offer.

Enjoy exploring spectacular crusader castles, ancient monasteries and byzantine churches. Trek on splendid ridge walks with stunning panoramic views to the distant Turkish coast in the north and the Troodos mountains in the south. See countryside awash with wild flowers including 43 species of orchid. Learn something of the island's historical and cultural legacy, and visit authentic villages and the divided capital city of Nicosia. Visit Kyrenia's picturesque harbour and crusader castle. Stay at a highly-regarded boutique hotel and experience the warmth and hospitality of the Cypriot people.

A highly recommended extra (90 Euros for the day) is to have Christina Hessenberg, our expert local guide, accompany you for a day (subject to availability) to help you discover the best of the island's wild flowers.

Spring is the best time to enjoy walking vacations on Cyprus, when days are warm and sunny and wild flowers abound. The island has a typical Mediterranean climate, with mild winters and hot summers tempered by sea breezes. The average temperature in late March is 18C with an average of 8 hours of sunshine daily; little rain is expected during the month, generally on no more than five days.

The walks are graded easy to moderate and suitable for normally fit and active people who are able to walk for between five and nine miles and between three and six hours daily. The routes are very flexible and most, with the aid of our comprehensive notes, can be shortened or extended to suit your individual requirements. The walks are not technically difficult, the only steep gradients being the ascents and descents to the crusader castles but these are always optional and undoubtedly worth the effort!

We highly recommend the Bellapais Gardens Hotel in Bellapais as your bsae, just above Kyrenia and once Lawrence Durrell's home and the setting for 'Bitter Lemons'. The village's main claim to fame is its enchanting 13th century abbey, situated alongside the hotel. This small award-winning boutique hotel is renowned throughout Cyprus for its fine dining and outstanding service. The hotel is beautifully situated beside the 13th century Bellapais Abbey. Set in lush Cypriot gardens scented with jasmine and orange blossom, bedecked with colourful Mediterranean flowers, the hotel is surrounded by 200-year-old palm trees. We can also arrange for you to stay at other hotels in or near Kyrenia.

We arrange taxi transfers from Larnaca airport. You will require a hire car which we can also arrange for you. Cost of transfers and car hire £200. Driving and navigation is very easy and, for British travelers, driving is on the left!

Day-by-day itinerary
| | |
| --- | --- |
| Day 1: | We arrange your transfer from Larnaca airport by taxi. The journey takes around approximately 1.5 hours. On arrival at the hotel you will be warmly welcomed by your hosts before dinner. |
| Day 2: | The 'Five Finger' Mountain and its Monasteries (Easy-Moderate with shorter option, 5-8 miles/8-12.8 km ) A walk in the Five Finger mountains on broad forest tracks and ridges with panoramic views to the south and north of the Besparmak mountain range. Lover's Leap' provides the ultimate panorama across the north coast while, to the south, the views over the Meseora Plain are equally impressive. Wandering through scented pine forests, a wealth of flowers at your feet, you'll find the tiny pink Anatolian Orchid (Orchis anatolica) which abounds in these woods in March and April. The ruined monastery, Viran Kilisie (Panayia Plataniotissa), hidden deep in a south-facing valley, provides a superb setting for your picnic. After contouring the hillside, gently descend to the gutted ruins and isolation of Sourp Magar Monastery which nestles in the beauty and silence of the mountains. |
| Day 3: | Buffavento Castle & Kyrenia (Easy-Moderate, 4-9 miles/6.4-14.4 km) A half day walk starting on the south side of the mountains at the wonderfully-sited Panayia Absinthiotissa monastery. Continue to Buffavento Crusader Castle where you can climb to the summit, the highest of the three Crusader Castles. There follows a stunning walk along the ridge road, a 'there and back' walk as far as you wish before returning to your car. We recommend the Turkish Buffavento restaurant for a late lunch. Back to Kyrenia for a tour of its beautiful port. Visit the fine 9C Byzantine castle with its subsequent Lusignan and Venetian additions; also well worth visiting is the excellent Shipwreck Museum exhibiting a cargo ship wrecked in the 4C BC (complete with its cargo of almonds and wine amphorae). |
| Day 4: | Kantara (Easy-Moderate, 4-5.5 miles/5.4-8.5 km) Today you journey to Kantara, the most easterly of the Crusader Castles, a bastion which appears to be growing out of the rock. Enjoy a morning's walking along wide flower-lined tracks to this medieval mountain fortress with its unforgettable panoramas over the surrounding countryside. Views extend westwards across serrated limestone mountain ranges while in the south the gulf of Farmagusta glistens. Rising up beyond the Mesarya Plain is the elongated mountain ridge of the Troodos in the centre of the island, and to the north views extend to the 'panhandle' and to the southern coast of Turkey, even the snows of Lebanon on a clear day. Following your exploration of the castle, return along a panoramic ridge road to Kantara village for lunch. |
| Day 5: | St Hilarion Castle & North Nicosia Visit St. Hilarion Castle spectacularly situated above Kyrenia, the best preserved of the mountain castles. Explore the ruins on various levels including the 10th century chapel dedicated to St. Hilarion. Depending on your level of interest, we would suggest allowing around 2 hours for your visit. Following a refreshment break, drive to Nicosia to visit the highlights, including the Selimye Mosque, Buyuk Han, the Ottoman caravanserary of the 16th century, now converted into atmospheric cafes and craft shops. The city of Lefkosia (still widely called Nicosia by locals, on signposts and on maps) is by far the largest settlement on Cyprus with a total population of little more than 250,000. Until 1974 Nicosia was the capital of the unified island; now the southern half, Lefkosia, forms the capital of the republic while the northern half, known as Lefkosa is the capital of the Turkish occupied, self-styled TRNC – when the Berlin Wall fell, Nicosia became the last divided capital in the world. If you wish to join a guided tour, details are sent with your notes. |
| Day 6: | Cape Kormakiti & Sadrazamkoy (Easy-Moderate, 6 miles/9.6 km) Starting from the small village of Sadrazamkoy with its Greek origins depart on a circular coastal walk at Cape Kormakiti with sweeping views across Guzelyurt Bay. Today you'll follow the coast southwards behind beaches and wild landscapes of sand. You'll pass rocky headlands and skirt the edge of Akdeniz forest on pretty footpaths. In spring, the low dunes exhibit colourful floral displays and you may well meet a goatherd with vast flocks providing an unusual photo opportunity. You'll encounter Strawberry trees, Calabrian Pine, Sea Broom, Acacia, Phoenician Juniper and many other species which thrive on this part of the island. Enjoy a picnic lunch today and, back at Sadrazamkoy a welcome drink before a scenic return drive to Bellapais. |
| Day 7: | Antiphonitis Monastery & Alagadi Beach (Easy-Moderate: 4–6 miles/6.4-9.6 km) Today starts with a beautiful level forest walk to the 12th century church of Antiphonitis, picturesquely and peacefully secreted amongst the folds of the mountains. Although damaged over the years dazzling paintings mainly from the 15th century remain. After refreshments at the little café which may or may not be open, walk on a delightful panoramic balcony forest track. As you snake around the contours, take in distant views, breathe pure forest air, discover a variety of wild flowers and enjoy the tranquillity of it all. Follow with a visit to Alagadi beach, an important turtle nesting site. There's a beach café for lunch gazing out to sea. If you have energy to spare, there's another walk, quite different in character, along the beach famed for its turtles between June and September. |
| Day 8: | Taxi transfer to Larnaca Airport for departure. |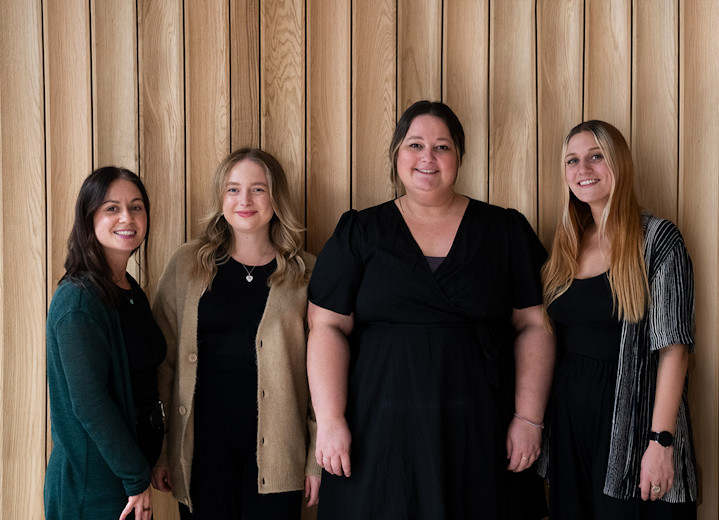 Departure information
This trip can be tailor made throughout the year to suit your requirements
Responsible tourism
Responsible tourism: Cyprus self guided hiking vacation, North Cyprus
Environment
Walking is the least carbon intensive way to travel, keeping the environmental impact of our groups to a minimum. Where it is necessary to travel by means other than on foot, we use public transport and use only local transport companies. We aim to balance the environmental impact of traveling with the benefits sustainable tourism can bring to local economies. We therefore focus the main part of our walks in Cyprus in areas that are as much as possible off the beaten track, providing our clients with authentic experiences removed from mass tourism. The small hotel we use in Bellapais has been in the ownership of the same family for generations and employs staff from the local community.
Our chosen hotels have a strong environmental ethos with low-profile design. Guests are encouraged to avoid changing towels unnecessarily.
We do not print brochures, keeping customers informed electronically via email, electronic newsletters and our website. We encourage clients to remit their payments electronically via PayPal or by bank transfer.
Community
We support local projects, craftsmen and artisans; for example, a popular feature of our Cyprus walking vacations, is a visit to a small rural village to watch demonstrations of cheese-making, bread making and other traditional skills in which our walkers participate. They also have opportunities to buy locally-produced crafts, thus providing much-needed revenue to these small communities.
We use small privately-run hotels like the our Bellapais hotel which has been run by the same family for generations. They employ only local staff. We take our groups to local restaurants for dinners and lunches, establishments preparing their menus from locally grown produce purchased from local farming families who have worked the land for centuries. When packed lunches are required, we use local bakeries, delicatessens and fruiterers for our supplies.
We use local transport companies and their drivers for airport transfers. We liaise with local tourist offices and employ knowledgeable local guides to take our groups on excursions, for example to Nicosia, to ensure our clients benefit from specialist local knowledge. We believe that we have made valuable economic contributions to local rural businesses, bringing them repeat business, and it is our aim to continue to do so.
We enjoy good relationships with our hoteliers and other local suppliers, thus ensuring a warm welcome for our clients.
Landscape
Commentaries are a major feature of our walking vacations, providing our guests with an insight into the history and culture of the island. We employ a local guide whose knowledge and deep understanding and personal experience of political events considerably contributes to visitors' understanding and appreciation. Our walks leader, Christina Hessenberg, is an acknowledged expert on the wealth of wild flowers to be found on Cyprus and she also loves to share her considerable knowledge of history.
4 Reviews of Cyprus self guided hiking vacation, North Cyprus
4.5 out of 5 stars
---
Reviewed on 22 Oct 2017 by Kirsty Syder
1. What was the most memorable or exciting part of your vacation?

Climbing to the top of crusader castles and seeing amazing views.


2. What tips would you give other travelers booking this vacation?

The hotel restaurant needs booking ahead - will be convenient to do this for your first night before arriving if needed.


3. Did you feel that your vacation benefited local people, reduced environmental impacts or supported conservation?

I felt the opportunity to stay in the Bellapais Gardens hotel and use many local businesses was good for local people.


4. Finally, how would you rate your vacation overall?

Excellent, great hotel and beautiful walks.
---
Reviewed on 02 Nov 2017 by Ken Lewis
1. What was the most memorable or exciting part of your vacation?

Lovely views from the walks


2. What tips would you give other travelers booking this vacation?

Keep an eye on the weather, both for heat and rain, some of the walks are exposed. Take time to look at the castles and monasteries, though not well kept by the local tourist board they are very different and interesting.


3. Did you feel that your vacation benefited local people, reduced environmental impacts or supported conservation?

No really visible elements, car was hired locally by the company and the hotel was a local family run hotel employing local staff.


4. Finally, how would you rate your vacation overall?

Very enjoyable vacation, some lovely walks and great accommodation
---
Reviewed on 06 Apr 2016 by Paul Watling
1. What was the most memorable or exciting part of your vacation?

An unscheduled meeting with a large whip snake during one of our walks. 3m long and coming straight at us. We know now that they aren't poisonous, but it was a bit of shock. We've dined out on it since. North Cyprus is a beautiful country, outstanding scenery and friendly people everywhere.


2. What tips would you give other travelers booking this vacation?

The walking terrain isn't difficult, but there are rocky / stony sections, so take a comfortable pair of boots / thick-soled walking shoes. If you use them, walking poles could be helpful for the mountain treks.


3. Did you feel that your vacation benefited local people, reduced environmental impacts or supported conservation?

We stayed in a very comfortable hotel, but ate at local restaurants frequently. The food is excellent.
We visited during Easter 2016. It's a great time to visit the country - the temperature is pleasant and perfect for walking, particularly in the morning. We were welcomed where ever we went.


4. Finally, how would you rate your vacation overall?

Outstanding. Lots to do and see, great walking, great food and a very nice hotel.
---
Reviewed on 17 Apr 2014 by Amore Robinson
1. What was the most memorable or exciting part of your vacation?

Difficult to pick out a single event.
The magnificent, tall, yellow wild fennel; the carpet of cyclemen; the single Sufi performing his "whirling dervish" trance; the view of sea and mountains from the terrace outside my room; the scent of orange blossom in the hotel gardens was intoxicating; our guide, Christina, was so enthusiastic, knowledgable and helpful. Her fluent Turkish was impressive and she certainly gave me an insight into the Greek/Turkish actions and their effects on Cypress over the last 50 years.
The walks took us into the mountains where it was so quiet, the air so clean and the views so good you wanted to just sit and stare.



2. What tips would you give other travelers booking this vacation?

You get a lot of food, so don't go mad on the mezes.
The evening meals at the hotel were very good for set meals but it would be nice to have an option to have an a la carte meal on occassion to take full advantage of what's on offer. None of us asked but that does not mean we could not have done so.
The room was cold despite the heating and the fluffy, white dressing gowns provided. There was a cold wind in the evening so don't bother with sandals or summer dresses!
Don't put toilet paper down the loo in the hotel. There was no instruction to do this but when I asked, that is what I was advised to do.


3. Did you feel that your vacation benefited local people, reduced environmental impacts or supported conservation?

Yes. We had a series of wonderful meals in local restaurants and cafes in both town and countryside. These specialised in local produce and homemade cooking. As a group we were all conscientious about keeping to paths and taking rubbish away with us.


4. Finally, how would you rate your vacation overall?

A lovely respite from the fast and furious life that is Hackney, London.

---
Popular similar vacations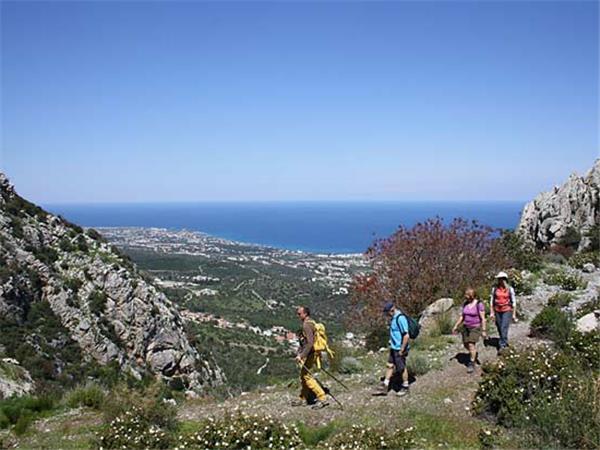 Varied walks amid rugged scenery and superb archaeology
From US $775 - US $1055 8 days excluding flights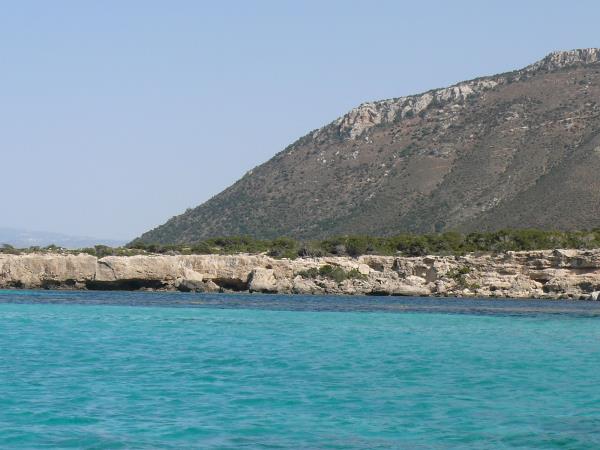 Discover Cyprus from Troodos to Akamas, short walks
From €450 - €700 7 days excluding flights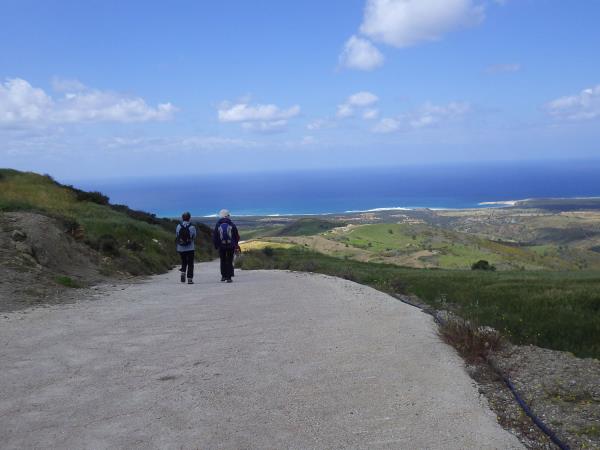 Guided short hikes from Olympus to Akamas
From €820 - €960 8 days excluding flights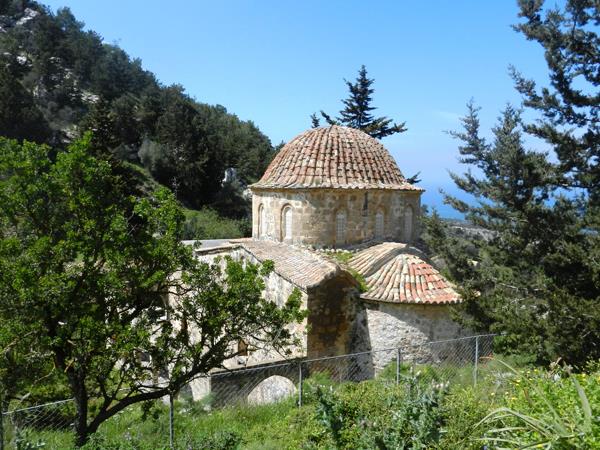 Moderate hikes enjoying flora, historical places and seaviews
From €395 - €428 5 days excluding flights