Description of Amalfi coast walking trip, Italy
A relaxed programme of walking high above the Amalfi Coast, far from the crowds, with unforgettable views of the coastline below. Here, in this Italian paradise, the scenery is spectacular, vertical pastel towns and cliff top gardens appearing to tumble into the sea against a backdrop of wild mountain scenery. Amalfi is the perfect base for walking; being at sea level you descend at the day's end rather than ascend!

Highlights:

• relaxed walks accompanied by a professional local guide
• a choice of moderate or easy walks each day
• brief commentaries to enhance the walks
• a choice of hotels including small, elegant 4-star hotel opposite the beach
• carefully-selected local restaurants for lunch and dinner
• 2 memorable boat trips
• picturesque Amalfi, Positano, Ravello, Capri
• optional visits to Sorrento, Pompeii, Herculaneum or Paestum
• sea-bathing opposite the hotel (private beach)
• small groups of couples, singles, friends

Climate:

Amalfi is at its best in May and October with 7 hours of daily sunshine. June and September are warmer. In spring you will love the wild flowers and in October the sea temperature is a very comfortable 22 degrees. May and October are both ideal for walking when it's not too hot or crowded.

Our hotel:

A small, elegant family-owned 4-star hotel very popular with our clients and commended for its service. Tucked away in a quiet corner of Amalfi overlooking the harbour, it has its own private beach. It's just a short walk from the cathedral square. We use superior rooms with large balconies complete with sunbeds overlooking the sea. Breakfast is taken on a beautiful garden terrace overlooking the Gulf of Salerno, also an ideal place for a drink with new-found friends before dinner.

Dining:

Each evening you'll eat out in different restaurants. Nothing beats dining in one of Amalfi's top fish restaurants, the moon reflected in the water, waves lapping on the shore. Then there is the fun of exploring Amalfi's medieval stone passageways at night as you visit yet another restaurant set in a medieval square. There are memorable lunches high in the mountains at authentic family-run restaurants where many of the ingredients are picked fresh from the garden and Mama cooks up a storm in the kitchen: unforgettable!

Leaders:

All tours are personally organised by us, and led by our professional local guide, Luciana. Informative commentaries are included on all walks. We are small enough to care and able to adapt to the needs of individuals. And we are dedicated to ensuring that every aspect of your vacation is as perfect as we can get it.

Grading of Walks:

The walks in our programme are flexible, allowing some options for shortening the walks if required. Routes are mainly on former mule tracks, stone steps and coastal paths used for centuries to link one village with another. Although not technically difficult or lengthy, fairly long ascents and descents on stone staircases on some days can be expected.
Day-by-day itinerary
| | |
| --- | --- |
| Day 1 | Flight to Naples followed by a coach transfer of just over one hour along tTransfer from Naples (arrangements for varying flight times) along the famous 'Amalfi Drive'. After settling in at your wonderful hotel, we invite you to join your fellow walkers at a Welcome Meeting on the terrace with a complimentary glass of wine, depending on arrival times.he famous 'Amalfi Drive'. On arrival at the hotel, we help you settle in and then invite you to meet your fellow walkers at a Welcome Meeting on the terrace. |
| Day 2 | Today Luciana will lead you into a romantic magical valley of sylvan glades and cascading streams. Along ancient mule tracks and panoramic balcony paths you'll reach sun-soaked Pontone for lunch. Here either opt to rest in the piazza or follow a spectacular promontory walk, an enchanting mix of woodlands, wild flowers and superb viewpoints to an ancient watchtower, Torre del Ziro. Back in Pontone, descend on a memorable stepped path back to Amalfi for a delicious icecream in one of Amalfi's famous gelaterias! Simply relax or take a swim before meeting for dinner at one of Amalfi's superb harbour restaurants. Nothing beats dining under the stars, the light of the moon glistening on the water, waves lapping on the shore. (6-7 miles/10-11 km moderate walking) This walk can be reduced to 3-4 miles/5-6 km for easy walking |
| Day 3 | Today climb high above Amalfi to Ravello but the bus does the hard work for us! Ravello - 'Where poets go to die' - favourite hideaway of D H Lawrence, E M Forster, Virginia Woolf as well as Wagner, Grieg and Verdi. At 1,000 feet above the Bay of Salerno, the sun shines faithfully and serenity reigns. Ravello, part of this World Heritage Site, boasts one of the world's most celebrated landscapes with vistas amongst the most sublime in the whole of Italy. From the Belvedere of Infinity marvel at prospects across the Gulf of Salerno all the way to the Cilento mountains and the distant temples of Paestum. Admire spectacular villas and gardens and the beautiful Duomo, a treasure chest of precious works of art. We visit them all: Rufolo, immortalised by Wagner, and Cimbrone, Garbo's 'Shangri-la'. Lunch at The Garden, enjoying more stunning views across the Gulf of Salerno. There's free time to further explore this enchanting place before the bus winds back down to Amalfi to relax with a drink or swim in the sea - the choice is yours. For more walking, there is an afternoon option to make a foray into wild countryside, contouring in and out of the head of the valley, traversing remote woodlands, crossing streams, enjoying panoramic views throughout. Admire terraces of locally-grown produce: lemons, beans, figs, carob to name but a few. Then continue gradually winding up to the hill-top village of Minuta where, with luck, you will encounter the burros, still used to transport all sorts of goods and materials up and down the mountains. Alternatively, finish at ancient Scala, an historic village in the heart of the Lattari mountains, where you can sip a cappuccin before taking the bus back to Amalfi. (7-8 miles/11-13 km or if you prefer just to do the morning walk, 3-4 miles, 5-6 km) |
| Day 4 | Off by jet boat to picture-postcard perfect Capri, once named the 'City of Sweet Idleness' by the Emperor Augustus. Capri is a "must see" with its breathtaking scenery at every turn. Wander along narrow twisting passageways lined with pastel-stuccoed houses, colourful gardens overflowing with luxurious plants, a riot of colour. Cliffs of white limestone soar above turquoise coves. Explore an amazing network of narrow paved lanes and stepped alleys to the impressive Roman ruins of the Villa Jovis, once Tiberius' pleasure palace. Lunch at a secret, idyllically-located garden overlooking the sea, unknown to most visitors. For a longer walk you can continue along the Arco Naturale coastal path to reach the spectacular Faraglioni, rocks jutting out of the sea. Or explore Capri at your own pace perhaps taking a leisurely lunch at our recommended restaurant. Explore the island's chic shops or simply relax by the harbour enjoying a drink. Whatever your choice your day on Capri will long remain in your memory. Finally a spectacular boat trip takes you back to Amalfi. Dinner tonight at a renowned pasta restaurant. (3-4 miles, 5-6 km easy walking) |
| Day 5 | Free Day, an opportunity for beach lovers to sunbathe and swim in the warm sea or simply relax or explore locally. You can also join an excursions to Campania's ancient sites such as Pompeii, Herculaneum or Paestum, the choice is yours. |
| Day 6 | Today we take the bus up to Scala in the heart of the Lattari Mountains, where we start by visiting the Duomo to see 13th century sculptures. Our walk takes us to a different world, through a rugged hinterland of high pastures, remote woodlands and magnificent wild mountains that rise to 3,300 feet. After an initial ascent up stone steps, the walk follows more or less the same contour throughout and is perhaps the most beautiful of all the walks, a wonderful day's outing. At Bosco Grande, enjoy fantastic views to Amalfi before entering the renowned Valle delle Ferriere Nature Reserve, waterfalls and woodlands lining the route, lunching beside a sparkling stream. Finish at the hill-top village of Pogerola. You can then either walk back down to Amalfi through lovely woodlands on well-made steps cut into the hillside, or, if you prefer, take the bus back from Pogerola's tiny piazza after enjoying magnificent views while sipping the very best cappuccino and wonderfully-bitter chocolate! For an easier day, follow the above itinerary as far as the stream at lunchtime. It is then an easy matter to simply retrace your steps back to Scala for an early afternoon return by bus to Amalfi. (6-8 miles/10-13 km or 5 miles/7 km) |
| Day 7 | Perhaps the most stunning walk of all is saved for today, our last walking day. Even the bus ride is spectacular as we wind up to our starting point at Bomerano to embark on the famous 'Pathway of the Gods'. The bus does the hard work for you which means you have enough energy to enjoy the walk; trudging up from the valley is never a good idea! And you really will feel you are on the 'Walk of the Gods' as clouds whizz along above whilst clumps of myrtle and rosemary tickle your ankles below. Here, in the highest reaches of the Lattari mountains you are walking between the sea and the sky, the views of the coast below unsurpassed. Lunch is another highlight where you will taste pasta to beat all pasta as you sit perched high above Positano. Finally, we descend to Positano, where stepped pathways lead past fashionable boutiques, miniscule piazzas and churches to a delightful beach. Time for a swim or relax with a drink before boarding the boat back to Amalfi. (6-7 miles/10-13 km). An easier self-guided option is available on request. |
| Day 8 | Our final day, some last-minute shopping, perhaps a last lunch with new-found friends before transferring to Naples airport for flights to London. |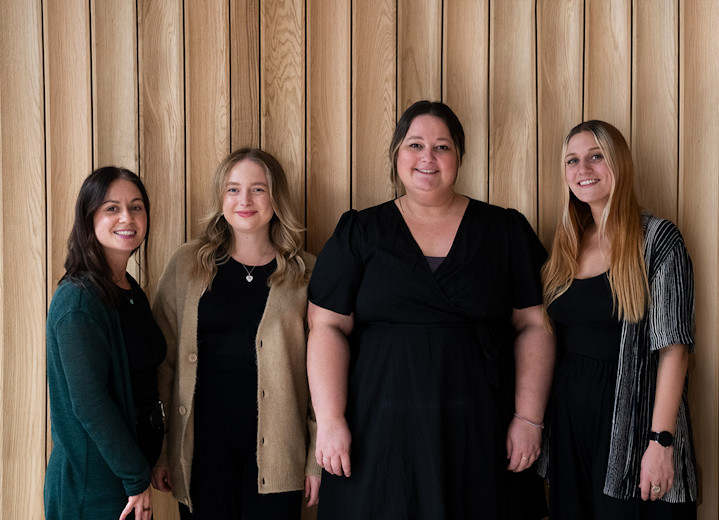 Check dates
For departure dates contact us on 1-866-821-6866
Responsible tourism
Responsible tourism: Amalfi coast walking trip, Italy
Environment
Walking is the least carbon intensive way to travel, keeping the environmental impact of our groups to a minimum. Where it is necessary to travel by means other than on foot, we use public transport and by selecting Amalfi as our base we have an excellent bus system literally on our doorstep. We aim to balance the environmental impact of traveling with the benefits sustainable tourism can bring to local economies. We therefore focus the main part of our walks on the Amalfi Coast in areas that are as much as possible 'off the beaten track', providing our clients with authentic experiences removed from mass tourism.
In our small home office we recycle paper, cardboard, ink cartridges and printed material to reduce the waste in landfill sites. We purchase recycled printer cartridges, paper, envelopes, labels, pens, toilet tissue, bin liners. We turn off printers, photocopiers, computers, battery chargers and transformers at the end of each day and avoid 'screen savers', use energy-efficient bulbs and low-energy appliances. We cut CO2 emissions by maintaining heating thermostats at the lowest comfortable setting. We do not use tumble dryers nor take disposable plastic bottles to the countryside, instead promoting the use of water bottles manufactured by companies like Sigg.
We do not print brochures, keeping customers informed electronically via email, electronic newsletters and our website. We encourage clients to remit their payments electronically via PayPal or by bank transfer.
Community
We support local projects, craftsmen and artisans; for example, on our Amalfi Coast walking vacation, we visit a local paper mill involved in the traditional manufacture of high-quality paper. People invariably buy the paper as gifts or souvenirs. We introduce our clients to the local liqueurs, such as Limoncello, grown from local lemons and important to Amalfi's economy.
We use a small privately-run hotel in Amalfi which has been run by the same family for generations. They employ only local staff. We take our groups to restaurants for dinners and lunches, establishments preparing their menus from locally grown produce purchased from local farming families who have worked the land for centuries. When packed lunches are required, we use local bakeries, delicatessens and fruiterers for our supplies.
We use local transport companies and their drivers for airport transfers, the nearby bus company for local journeys and local boat operators for trips to Capri and Positano. We also use a local guide who was born and bred in the area. We liaise with local tourist offices and employ knowledgeable local guides to take our groups on excursions to ensure our clients benefit from specialist local knowledge. We believe that we have made valuable economic contributions to local rural businesses, bringing them repeat business, and it is our aim to continue to do so.
Popular similar vacations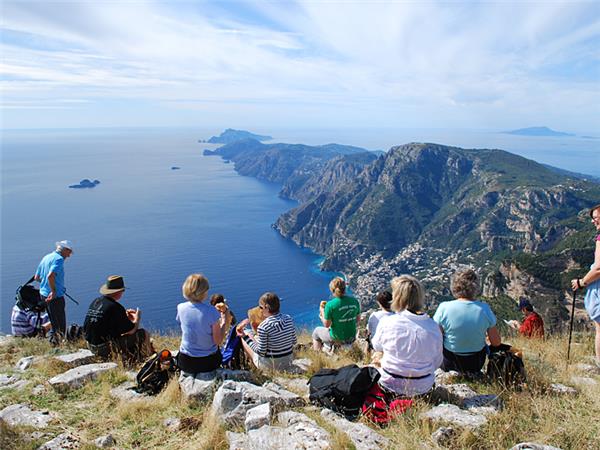 Walk in lemon groves and hillside villages
From US $1265 - US $1625 8 days excluding flights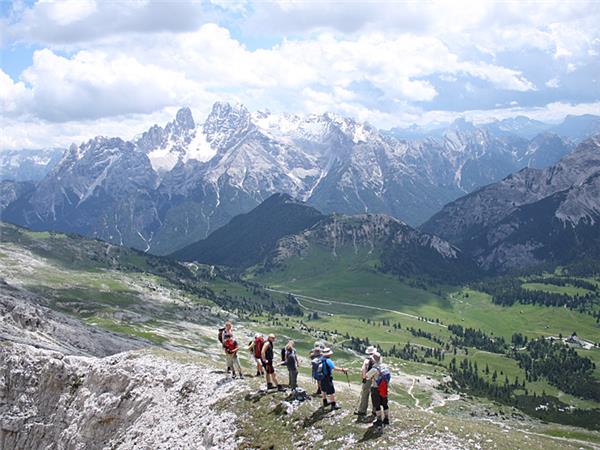 Sandwiched between the spectacular peaks of the Dolomites
From US $1785 - US $2095 8 days excluding flights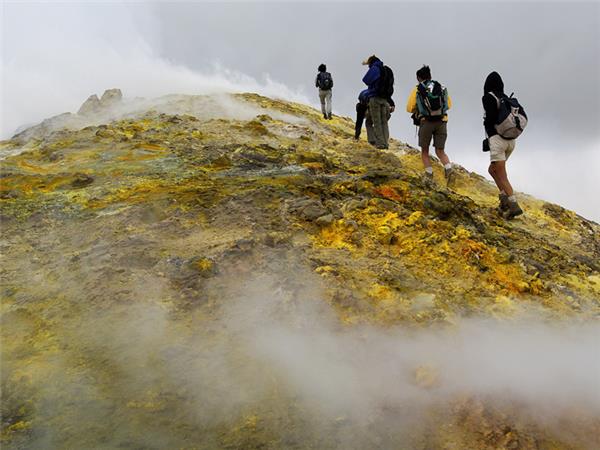 Discover Mt Etna and the beautiful volcanic achipelago
From US $1545 - US $1935 8 days excluding flights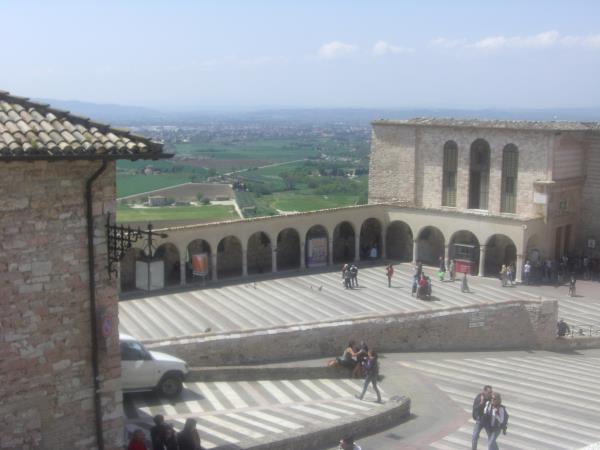 Easy hiking tour, through vineyards and cultural heritage
From €640 - €700 7 days excluding flights