NOTE: As of May 2023, the UK government recommends against any travel to Afghanistan due to the volatile security situation.

We realise it's not typical for a vacation to start with a security briefing, but that's par for the course if you're the kind of person who chooses to spend your annual leave in Afghanistan. Traveling here is never going to be straightforward, with zero tourist infrastructure and itineraries subject to last minute changes, but the rewards are oh so worth it. This is an unbelievably ancient country, strewn with monuments, mosques, pilgrimage sites, ruined fortresses and the peaks of the Hindu Kush. Join an organised tour to explore the historic citadels and bazaars of cities such as Kabul, Herat and Mazar-e-Sharif, and see the alcoves where giant Buddhas once stood in Bamiyan.

If Afghanistan's cities sound a little too 'mainstream' for you, head instead to the remote Wakhan Valley, sandwiched between Tajikistan and Kashmir on the edge of civilisation.

In Wakhan, you can drink tea with herders, spend nights in the homes of local families, meet spiritual leaders and soak in natural hot springs. Our Afghanistan travel guide introduces you to the real country behind the headlines.
Afghanistan is...
a truly eye opening destination for adventurous travelers.
Afghanistan isn't...
all Taliban and terrorists.
Afghanistan map & highlights

It is a unique destination and however well travelled people are, if you've never been to Afghanistan, you've never been to Afghanistan.

– Marc Leaderman, Wild Frontiers
How you travel around Afghanistan is dictated by security and geography. The Hindu Kush fans out from the far northeast of the country, cutting off the northern provinces, and the dangers of overland travel means that traveling between cities such as Kabul, Mazar-e-Sharif and Herat is typically done by plane – which conveniently cuts down on travel time and avoids the bumpy roads, as well as keeping you safe. The remote Wakhan Valley, meanwhile, reaches out to touch China at its tip, and is isolated by the wild Pamir and Karakoram ranges. Tours enter the Wakhan via Tajikistan, one of Afghanistan's only safe – and legal – overland border crossings. Tours of the rest of the country begin in Kabul, most commonly reached via a connecting flight in Dubai.
1. Bamiyan
Bamiyan is synonymous with the two enormous Buddhas that were hewn from its golden sandstone cliffs, then destroyed by the Taliban over 1,500 years later. The valley remains stunning though, its entrance still guarded by the ruins of Shar-e Zohak fortress, and its cliffs cast a dramatic backdrop to fertile fields and busy bazaars. Swing by nearby Band-e-Amir National Park, to see its network of six tranquil, high altitude lakes.
2. Herat
Afghanistan's third largest city is so ancient that no one knows how old it really is. Herat's location is strategic: in a fertile river valley, at the confluence of trade routes. The 13th century Friday Mosque is an impressive example of Islamic architecture, almost entirely covered in glazed tiles – you can visit a factory where these tiles are still made. See the Citadel – Herat's oldest building – and the bazaar, too.
3. Kabul
Any city as ancient and eventful as Kabul will have plenty of stories to tell. And not only does the Afghan capital have these stories, but it tells them well, with fascinating museums (including the National Museum, whose plundered collection, once one of the greatest in the world, is gradually being recovered); impressive mausoleums; the Bala Hissar Fortress and city walls; and Babur's Gardens, the city's largest oasis.
4. Mazar-e-Sharif
Mazar-e-Sharif was founded in the 1100s on the site where a mullah once dreamed the prophet Mohammed's cousin was buried. A shrine was built to mark the spot, which was later turned into the Blue Mosque – today a place of Shia pilgrimage – and the city grew around it. Near the city is evidence of the country's Buddhist past: the subterranean stupa of Takht-e Rostam and unusual rock-hewn monastery.
5. Panjshir Valley
This idyllic valley can be visited as a daytrip from Kabul. Panjshir means 'Five Lions', believed to refer to five historical protectors, an appropriate name given that this is one of Afghanistan's safest regions, having held out against the Taliban. In the 1960s and 70s, foreigners flocked here; today it's popular with local Afghan families for riverside picnics and weekends away, beneath the snow-capped Hindu Kush.
6. Wakhan Corridor
This sliver of land was annexed by the UK in the 1890s to act as a buffer zone between the Russian Empire and Brit-controlled Pakistan, cutting off Kyrgyz herders from their homeland in the process. It's so isolated from the rest of the country that you'll enter via Tajikistan. Travel from village to village in the wide valley, stay with local families and perhaps an Ismaili spiritual leader, in the foothills of mammoth mountains.
Our Afghanistan Vacations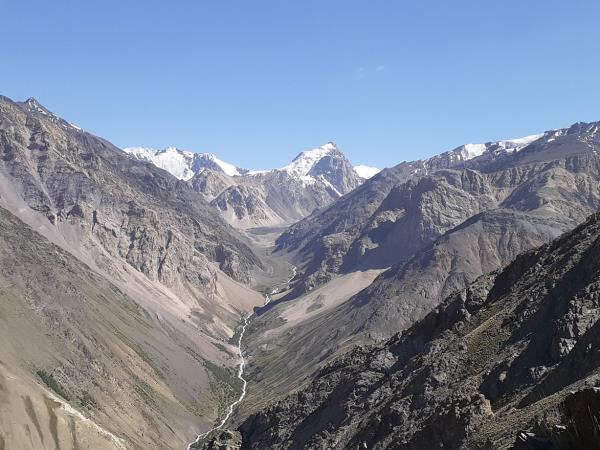 An epic journey into Afghanistan's remote Wakhan Corridor
From
£

3799
20 days
ex flights
If you'd like to chat about Afghanistan or need help finding a vacation to suit you we're very happy to help.

More about Afghanistan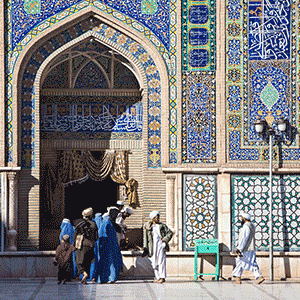 Winters and summers here have brutal temperature extremes, so the best time to go to Afghanistan is in spring or autumn, to see rain-replenished landscapes and abundant harvests.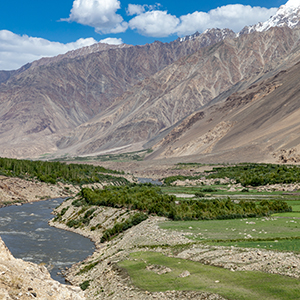 The remote Wakhan Corridor is a 220km-long sliver of land that creeps through the mountains of northeast Afghanistan.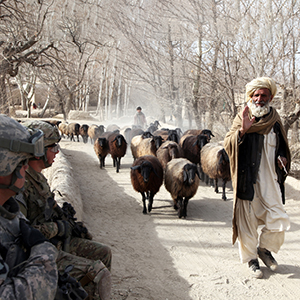 Given the return of the Taliban to power, we can't guarantee it's safe to travel in Afghanistan.