The Wakhan Corridor, Afghanistan

The Wakhan Corridor looks like a giant game of pin-the-tail-on-Afghanistan, a skinny appendage that means the Afghan border actually sneaks all the way past Pakistan to touch China at its tip.

It's the Brits' fault that Wakhan Corridor ended up being pinned onto Afghanistan. They redrew the Afghan border in the late 1800s, taking it on a wild detour through some of the world's highest mountains, and creating in the process a neat buffer zone between the expanding Russian Empire, and what was then British India, now Pakistan.

Russia wasn't the only thing that was cut off by the creation of the Wakhan; many semi nomadic Kyrgyz herders found themselves on the wrong side of the border, and were unable to return to their homeland. Today, the Kyrgyz are one of the ethnic groups that inhabit the Wakhan, along with Wakhi – the largest group – and Khowar people, each with their own language and customs. Despite its size – some 220km long – only around 13,000 people are believed to live in this remote region.

The Wakhan's unusual form is defined by geography as much as by politics. At its narrowest point it is just 13km wide, stretching out to 65km at its center. Central to the corridor is a broad, flat valley that snakes between the steep slopes of the Karakorum and Pamir mountain ranges, continuing southwest before fanning out to form the wide Hindu Kush that spreads across much of Afghanistan. At its easternmost point is a region known as the 'Pamir Knot', in which the Himalayas, Karakorum, Tian Shan, Kunlun and Hindu Kush mountain ranges all become entangled. The verdant valley floor is farmed mostly by the Wakhis, who grow wheat and barley, while the higher, harsher slopes are the terrain of the Kyrgyz and Khowar herders who move around with their livestock.
While people have traversed this region for centuries – if not millennia (the valley sits along the ancient trade routes of the Silk Road) – today it contains just one main road, with goods and people traveling around this region on foot, horseback or by yak, on journeys that may last for days. This inaccessibility means that for the most part, healthcare and education have barely penetrated the Wakhan Corridor. Nor have WiFi, mobile phone signals or tourism.
Local people are torn.
On one hand, roads would bring much needed medical assistance, help them connect with other communities and the rest of the country, and could make daily life less harsh. On the other, the region's beauty lies in its peace, its unspoiled nature, and the living traditions of its people, as yet uninfluenced by consumerism and globalisation.
Despite its remoteness, some hardy tour companies have begun to travel to the Wakhan Corridor. Trips begin in Tajikistan and travel for a week or so along the Pamir Highway, before crossing the Panj River which forms the border with Afghanistan. Here, in Wakhan, the tour then continues east along the lonely road which hugs the Panj and Pamir Rivers, until it reaches its end, 180km away. Due to access issues, only summer trips are available.
Covering this short distance over around nine days leaves plenty of time for visiting Wakhi herders, Ismaili spiritual leaders and a local school. There will be the option to take hikes through these stunning landscapes, drink tea with local families, and ride horses to a beautiful meadow, for a picnic in one of the world's most idyllic settings. For the most part, you'll be staying in Wakhi villages such as Kret, Qala e Panj and Sarhad e Broghil, in simple yet cosy local homes. This geologically active region boasts natural hot springs – a particularly welcome treat in the absence of hot showers.

This trip is run as a small group tour, but the itinerary is deliberately flexible, as it is so dependent on the hospitality and availability of local families and community leaders. It can be tweaked as you go along to ensure you get the best out of each day in this wild region.

Most of Afghanistan is unpleasantly hot in summer, but the Wakhan's elevation keeps it cool, and tours here depart in July. Rainfall is low, and temperatures hover around 18-20°C, perhaps reaching up to 25°C in the middle of the day, and dipping to around 12 or 13°C at night.
If you'd like to chat about Afghanistan or need help finding a vacation to suit you we're very happy to help.

Marc Leaderman, from our leading Afghanistan tour company, Wild Frontiers, has travelled in the Wakhan Valley: "Life is tough up in the Wakhan, but the people up there are so gentle and really, really friendly but desperately poor. The Aga Khan network built several community houses throughout the valley that are managed by the villages, that we use as we travel up and down. You might have two or three rooms, an outside toilet, quite basic but a place to stay, cooking facilities where the locals or your own cook can cook for you. We pay about $25 per person to stay there for the night, which goes directly into the local community. When we were there someone produced an annual report and we saw that 10 percent of the Wakhan's income that year had come directly from Wild Frontiers' tour group. I'd never seen anything that we do enter into any kind of national statistics. They really have nothing up there, there's nothing to sell, it's an existence, what they do have is their location, their access to the mountains and themselves."

What to expect from local guides:
"You do need a guide from that region – you couldn't bring someone up from Kabul because it's very local and they wouldn't be well received. The local guides speak English and they will be able to explain simple things about what life is like in the valley, but you're not going to get an in depth historical analysis of the role of Afghanistan in international relations."
More about Afghanistan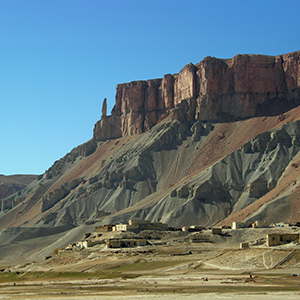 An extreme destination even by the standards of the most adventurous travelers, Afghanistan redefines what it means to head off the beaten track.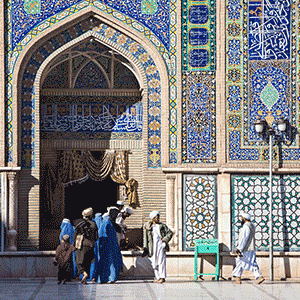 Winters and summers here have brutal temperature extremes, so the best time to go to Afghanistan is in spring or autumn, to see rain-replenished landscapes and abundant harvests.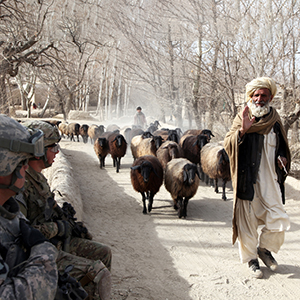 Given the return of the Taliban to power, we can't guarantee it's safe to travel in Afghanistan.