Colossal culture
Asia is so packed full of "sights" and "attractions" that often it's hard to see beyond the big hitters, as fantastic as they are. Wherever you are in Asia, if you decide to dedicate half your time to some good old sightseeing and half your time to discovering the real culture of a destination – how the locals really live; how they dress; how they decorate their clothes, homes and bodies; what crafts they specialise in; how they eat and all of the rituals they live by – you will come away with a much clearer and more captivating understanding of that place's personality, as well as a sense of their unique history. Japan has one of the best-preserved cultures globally and traditions such as tea ceremonies, gift giving and bathing are still part of everyday life there; Mongolian hospitality dictates that if you opt for a homestay there you will be involved in every aspect of nomadic family life; and a trip to Indochina is a chance to embrace a combination of four very different, but entirely complimentary cultures.

The history of Asia's many countries is a gripping and multi-faceted tale which, as you begin to discover it more, will all at once explain its mystery, but inspire more questions from you too.

Piece together the past
From the twists and turn of the Silk Road, to the ancient buildings of Beijing, and how more recent events such as the Vietnam War have had changed the face of Southeast Asia - Asia's past will have history buffs gripped and enchant those who never knew they had an interest.
Walk the world's rooftop
The Himalayas are the Earth's gift to hikers and though there are countless contenders for the best trek in the world prize – Peru's Inca Trail and Tanzania's Mount Kilimanjaro spring to mind as front-runners – but none are as spectacular as the epics in Nepal. Everest is a pilgrimage and needs no introduction, the breathtaking Annapurna range is a horseshoe-shaped route that wanders through traditional Hindu villages and wild forests of oak, and then there's Langtang, an alpine trek that runs parallel with Tibet and offers more amazing views in a short time than any other walk-in trek in Nepal.
Trekking in Bhutan
is a back-to-basics exploration that reveals magnificent unspoiled countryside and
then there's Japan
, 70 percent of which is covered in mountains. The Kumano Kodo and Nakasendo Trails are top favourites here; you'll stay in traditional wooden guesthouses along the way, some of which have been in the same family for generations.
Our top Asia Vacation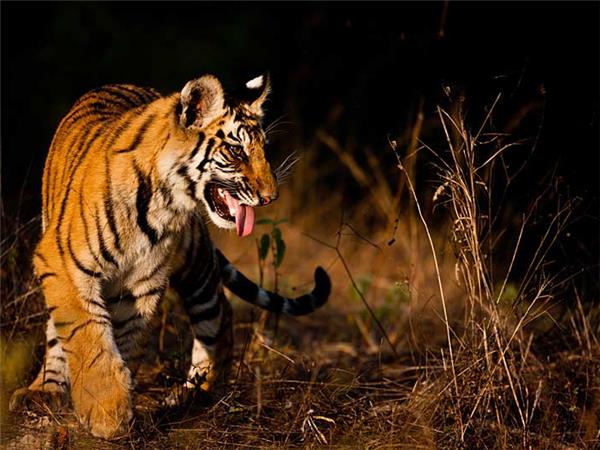 Wildlife tour through India
From
US $

3849

to

US $

4079
16 days
ex flights
Small group travel:
2022: 29 Jan, 5 Feb, 5 Mar, 26 Mar, 9 Apr, 23 Apr, 30 Apr, 8 Oct, 29 Oct, 5 Nov, 12 Nov, 19 Nov
2023: 28 Jan, 4 Feb, 11 Feb, 18 Feb, 11 Mar, 25 Mar, 1 Apr, 15 Apr, 22 Apr, 7 Oct, 28 Oct, 4 Nov, 11 Nov, 18 Nov
If you'd like to chat about Asia or need help finding a vacation to suit you we're very happy to help.


I am a grown man, and I have travelled all over Africa. But the first time I saw a tiger in the wilds of India, I cried.

Wildlife & nature
Asia is massive, so naturally it has a huge array of habitats – whether you want to see Komodo dragons in Indonesia, orangutans in Borneo, or wild tigers in India – of which only 3,000 remain worldwide – you will find it. Opt for days out, or whole weeks spent walking through national parks and jungle, your options are as plentiful as the species you will find.