Far from being a grey, downtrodden, former Soviet state, Belarus may just be the most resilient country in Europe. Throughout the 20th century it endured horror after horror: from losing a third of its population during WW2, to brutal Communism, the Afghan-Soviet war and, finally, the fallout from Chernobyl. It was as if every generation reaped its own tragedy. And yet, today, Belarus is flourishing. Its magnificent castles have been restored; its Soviet-era cities are modernising, with lively bars and restaurants; and in rural villages, age old traditions have been preserved, from dances to crafts.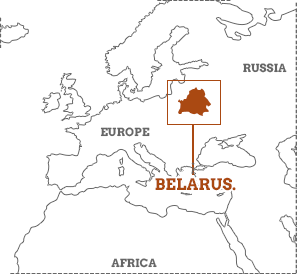 I can do without a lot of things, the only thing I can't do without is the past.

– Belarusian journalist and Nobel Prize winner, Svetlana Alexievich
Over 40 percent of Belarus is forested, and in these old growth woodlands, healthy populations of wolves, wild boar, lynx, beaver and reintroduced bison roam, revelling in their freedom. While the Belarusian people may not be quite as liberated, just yet, life is easier than in the past. As this Belarus travel guide shows, visiting this country and meeting its people is a great way to open the minds of both Belarusians, and western travelers.
Belarus is…
'Europe's last dictatorship', having been ruled by Alexander Lukashenko since 1994.
Belarus isn't…
very old. It gained independence with the collapse of the Soviet Union in 1991.
If you'd like to chat about Belarus or need help finding a vacation to suit you we're very happy to help.

Minsk, the capital, is conveniently located in the middle of Belarus, and itineraries draw you out from here. Most trips cover the west and north, which are packed with historical cities, war memorials and castles. There are some stunning natural landscapes, too, with primeval forests and protected wetlands. Although rural roads can get muddy, organised tours will include private transfers and the odd train to get you around smoothly. Overland tours may continue into Ukraine; Kiev is a sleeper train ride from Minsk.
Belovezhskaya Pushcha National Park
1. Belovezhskaya Pushcha National Park
This UNESCO site protects a stretch of one of Europe's largest and most ancient forests, with trees many centuries old. European bison roam beneath the canopy, having been successfully reintroduced in the 1950s – just one of the creatures that thrives here, along with deer, lynx, wild boar, wolves and 250 species of birds. Explore on foot or by bike.
2. Brest
Belarus's Western Front, Brest's strategic position means it was plundered by Mongols in the 1200s, formed part of Lithuania, Russia and Poland, was destroyed by the Germans in both world wars, and was annexed by the Soviets. The resulting architectural influences can be seen across the city today, along with war memorials, the colourful St Nikolaiv Church, superb restaurants and lively bars and cafes.
3. Minsk
A stroll around the capital leads you through Belarus's history. Independence Square – one of the largest in Europe – showcases Stalinist architecture; Victory Square's obelisk commemorates its war victims; and the moving Isle of Tears memorial remembers those who died during the Soviet-Afghanistan War. Don't miss the KGB headquarters, or – for contrast – the double towered Holy Spirit Cathedral.
4. Mir Castle Complex
Constructed in the early 1500s, with Belarusian Gothic-style towers and imposing walls, this citadel was then turned into a stately home by the wealthy Radziwill family, with balconies, porches and plastered façades. German forces turned it into a Jewish ghetto during WW2, but the castle was recognised by UNESCO in 2000, and has now been beautifully restored, with Italian style gardens and an artificial lake.
5. Nesvizh
Nesvizh is one of Belarus's prettiest cities, with a cluster of buildings dating back to the 16th century. It preservation is largely due to the powerful Radziwill family, who rebuilt the city after a war in the 1700s, and founded textile factories, military schools, a theatre and ballet school. The family also ordered the construction of Nesvizh Castle in the 1580s, a gorgeous, renaissance-baroque chateau, now a UNESCO site.
6. Vitebsk
Take a guided walking tour of Vitebsk to discover its many fine churches, cathedrals, museums and historic buildings. Until WW2, the city had a notable Jewish population, including French-Russian painter Marc Chagall, who was born here and founded an art college. The Chagall Art Centre is dedicated to his work, while Vitebsk's theatre, arts festivals and exhibitions cement its place as Belarus's capital of culture.
More about Belarus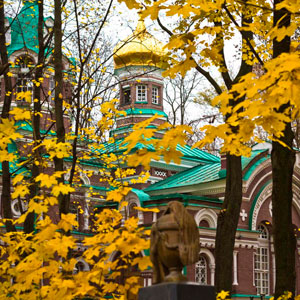 Best time to go to Belarus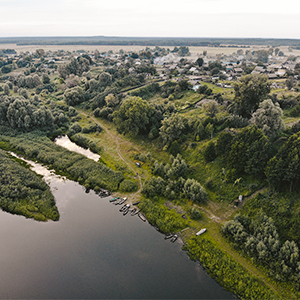 Multi country tours are a great introduction to lesser-known countries like Belarus, Moldova and Ukraine.