Best time to go to Belarus

Belarus has a cool continental climate, with warm summer days typically in the mid 20°Cs, and winters dropping below freezing.

The best time to go to Belarus is from mid May to mid September, when it's comfortably warm. June, July and August are peak months for temps as well as tourists. However, Belarus is hardly Barcelona, so you won't find crowds, although prices may rise a little. The north and east have a much harsher climate, with the occasional Siberian blast. March and April see a sudden thaw across the country, when unpaved roads can transform into thick mud, and there is a rapid shift from snow to sunshine. Autumn is just as brief, as sunny September gives way to cool, wet October. Expect snow by November.
Top activities in Belarus
What to do in Belarus…
A perhaps unexpected highlight of any Belarus vacation is a homestay. Although English is rarely spoken in Belarusian villages, your guide will help translate, and of course, the national music and dance always help break down communication barriers. You can learn about ancient customs that are still practised here, see local crafts, and share a traditional, home cooked meal with your host family.
Over 40 percent of Belarus is forested, and this includes part of the primeval forest that once covered much of Central Europe. A visit to Belovezhskaya Pushcha National Park, by the Polish border, reveals this ancient ecosystem, with oak trees estimated to be up to 600 years old, and populations of wild boar, lynx, wolves and European bison. In northern Belarus, the Berezina Biosphere Reserve protects a lush wetland region. Walking trails take you to spot abundant birdlife, but keep an eye out for more elusive beavers, moose, wolf and even lynx.
There are a number of 16th century castles in Belarus, which have been wonderfully preserved thanks to the Radziwill family, descended from Lithuanian nobility, who owned many towns and estates across the country. Of note is the Mir Castle Complex with its plastered facades and beautiful Italian gardens, and the renaissance-baroque Nesvizh Castle; both are UNESCO World Heritage Sites.
What not to do in Belarus…
Assume the former Soviet countries are all the same. The best way to explore regional differences is to take an overland tour, leading into neighbouring Ukraine and then Moldova, or on as far as Romania or Poland. While these nations have plenty of shared history, they have also clung fiercely to their own identities. Border hopping reveals the unique cultural characters, as well as giving an insight into how this region is very much modernising and embracing its freedom in the 21st century.
Speak LOUDLY AND SLOWLY. OK, so we don't expect you to learn fluent Belarusian before visiting, but as English is not widely spoken, picking up a few local phrases – and even learning the Cyrillic script – will be incredibly useful; your tour leader will be happy to help you out. During homestays, this will be a wonderful icebreaker.
Ignore the past. Belarus may have changed beyond all recognition but as many brutalities took place within living memory, learning about the country's past is the only way to really understand its present. A brilliant, if hard hitting, starting point is the work of Belarusian investigative journalist Svetlana Alexievich, who won the Nobel Prize for Literature for her moving accounts of life under communism, women at war, and living with Chernobyl.
If you'd like to chat about Belarus or need help finding a vacation to suit you we're very happy to help.

Who goes to Belarus?
Jim O'Brien, from our leading supplier of Belarus vacations, Native Eye Travel, shares his expert advice on traveling in Belarus:
"We tend to get Europe enthusiasts in Belarus – often looking to visit the last few countries in Europe that they have not yet visited. Not much is known about it so it attracts the curious, and those who are prepared to look beyond the often negative media stereotypes. Also, for those interested in the history of the Second World War, it has quite a lot to offer, as it was ravaged by both sides during the conflict."
Going local
"The best of Belarus, in my opinion, is found in the smaller villages, where the old traditions have survived the best. People are friendly and as a visitor you're often invited into local homes to taste their vast array of local produce – usually including some lethal form of home brewed spirit…"
Why choose an organised tour?
"I can't say that the political system has much of an impact upon people visiting – it's not particularly noticeable. However, it's not that easy to travel independently in Belarus unless you have a good knowledge of Russian; English isn't so widely spoken, especially outside of Minsk."
What to expect
"Be prepared for surprise - Belarus isn't such the grey communist dictatorship it's often made out to be, people are friendly, if sometimes a little reserved, and the nature is spectacular. It holds some of Europe's last untouched wilderness areas, home to bison, lynx, bear and other species, and feels very remote and different from most of the Europe we know."
More about Belarus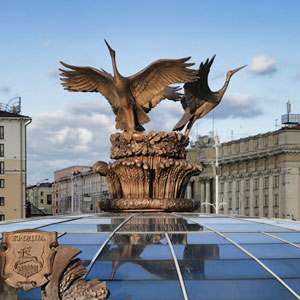 Belarus is largely overlooked by tourists, but after reading our Belarus travel guide, you might be wondering why.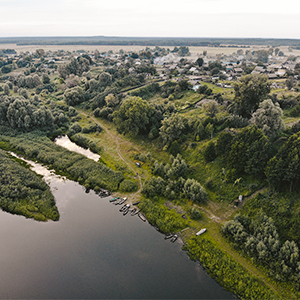 Multi country tours are a great introduction to lesser-known countries like Belarus, Moldova and Ukraine.