Our top five Belize
volunteering vacations
Our best volunteering vacations in Belize have a few things in common: they use your vacation time to give back to the destination you're in. Some of them offer you the chance to share your skills, perhaps a PADI in scuba diving or a degree in marine biology. Others will be happy for your time, enthusiasm and willingness to learn about Belize and its current conservation campaigns. Some are a vacation with a bit of volunteering, while others involve volunteering full time. Read our top five Belize volunteering vacations to discover some of the best projects out there.
1. Rainforest rescue
While the coast hogs most of the limelight in Belize, the Maya Mountains quietly lay out jaguar jungles and manatee rivers in the southwest. But it's not escaped everyone's attention. Cattle farming, short-sighted fishing practices, the illegal pet trade and wildfires are real threats here. That means the ways you can lend a hand are varied, from monitoring camera traps and building boardwalks to spreading the conservation word in schools.
Our top trip:
Conservation volunteering in Belize
2. Reef relief
With good visibility and few strong currents, reef conservation is a good pick for newbie divers. You'll learn on the job, surveying the butterfly fish, hawksbill turtles, moray eels and manta rays that mingle around the reefs. Plus, you might get to mooch with whale sharks and catch bioluminescent light shows. The data you gather will help conservationists campaign government agencies for preservation zones.
Our top trip:
Reef conservation volunteering in Belize
If you'd like to chat about Belize volunteering or need help finding a vacation to suit you we're very happy to help.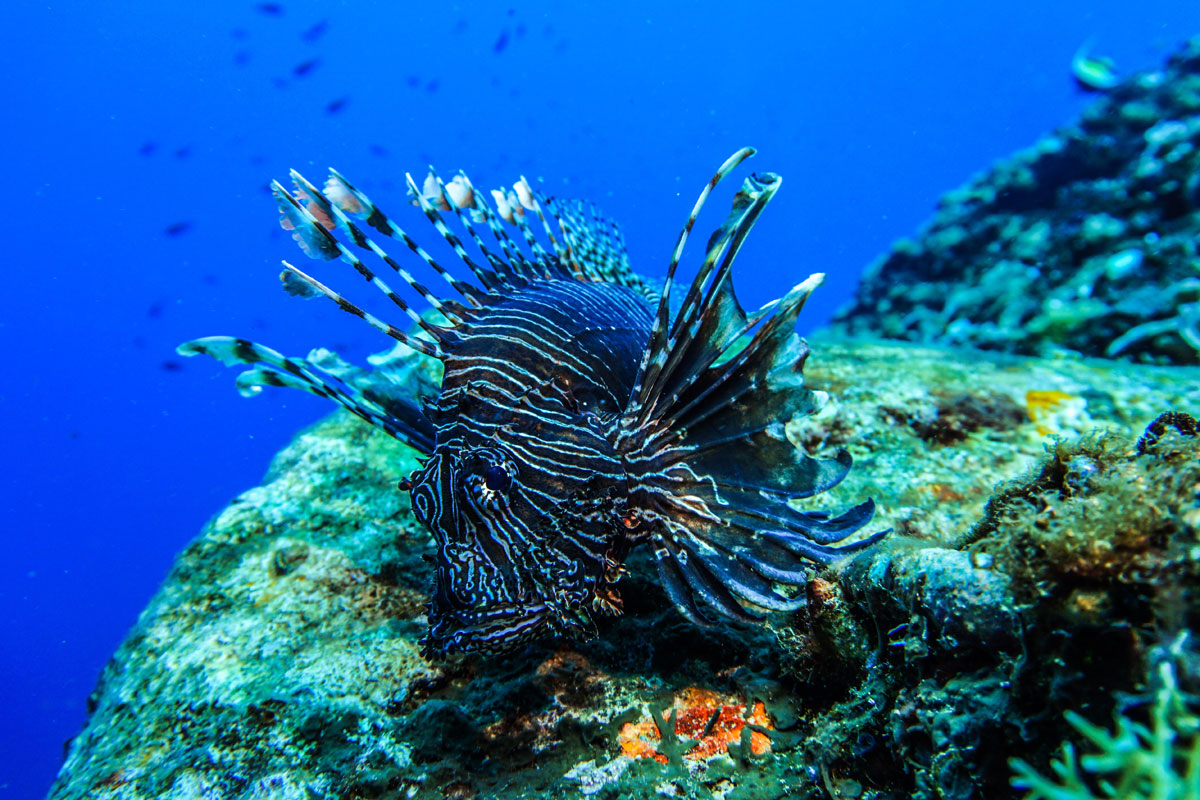 3. Lionfish spearing
This is one cull we can get behind. The Indian Ocean lionfish was accidentally introduced to the Caribbean, flourished, and has been chomping its way through the unarmed indigenous fish ever since. Give native fish a fighting chance by helping marine conservationists catch these prickly predators. After dissecting the fish to study its stomach contents, you'll have it for dinner. Lionfish fingers, anyone?
Our top trip:
Lionfish spearing in Belize
4. Scuba diving for a cause
Want to perfect your back roll? Fancy more finesse on your frog kicks? Many marine conservation programmes combine monitoring whale sharks and controlling lionfish populations with earning your PADI Open Water or Divemaster Rescue. You'll join a crack conservation team on their day-to-day tasks, such as studying commercial catches of lobster and queen conch. These trips are often tailored to which diving certificates you'd like to earn.
Our top trip:
Marine conservation in Belize
5. Intensive internships
Ever wondered if you're cut out for life as a marine conservationist? Then an internship in Belize could be for you. Instead of a mere brief overview, you'll spend a month or four in the shoes of a Belizean ecologist. Expect in-depth studies, learn specialised diving skills and get your head around the local and social politics of overfishing and reef tourism.
Our top trip:
Belize marine conservation internship
Volunteering in Belize vacations advice
Gemma Lay, general manager and Belize specialist at our friends Pod Volunteer, shares her memories of volunteering:
Beachside lectures
"Waking up on an idyllic private Caribbean island and spending the day diving in the spectacular coral reefs helping to conserve the sea with our Reef Conservation team is such an incredible experience. The local team teach you all about the reef ecosystem, invasive species and conservation while you sit under the palm trees listening to the sea lapping up on the island shore."
Vital volunteering
"You can help make such a difference by supporting vital conservation work both on the reef and the forests. It's a brilliant opportunity to learn from incredibly passionate staff who love sharing their knowledge of the local wildlife, food and culture. You will soon settle into the Belizean laid back life style!"
Introducing Marie Sharp
"The official language is English, which makes it very easy to travel around and get to know the locals. You will find a bottle of Marie Sharp's hot sauce on every kitchen table – Belizeans love it with every meal (plus it makes a perfect souvenir for your friends back home too!)."


Chocolate...Mayan style
"In your free time in Belize you can make your own chocolate using ancient techniques and learn all about Mayan culture. The chocolate I made from fresh beans grown in the garden was honestly the best I have ever tried."
More about Belize volunteering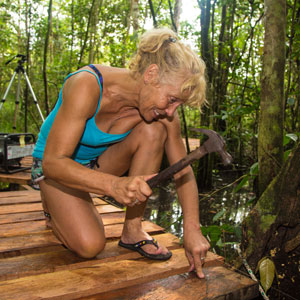 Volunteering vacations to Belize could get you spearing destructive, invasive lionfish, IDing sea turtles on the second biggest barrier reef on the planet, or building boardwalks over fragile rainforest floors.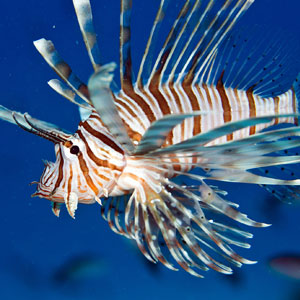 It's not usually the done thing, killing fish around a highly protected reef system, but lionfish spearing in Belize is one exciting exception.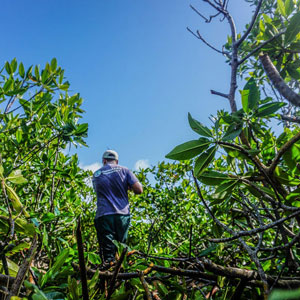 It isn't all about diving and lionfish spearing, honest.