Forget about Voodoo dolls. Benin is the birthplace of this most mysterious religions, and it is still found here in it's purest form.

The power of voodoo
Ouidah's annual festival draws followers who transform into their chosen God, adopting their characteristics. The Zangbeto look like giant, walking grass skirts, while the Egungun – the most powerful – are covered entirely in colourful patchwork. There are ritual sacrifices, plus dancing, drinking and the constant beat of drums. Outside of the festival, learn more about voodoo at the Python Temple or the creepy Dankoli festish – Benin's most powerful shrine.
Go on safari
Impressive cross-border conservation efforts have resulted in the creation of the W-Arli-Pendjari (WAP) complex, a vast protected area that stretches across Benin, Burkina Faso and Niger. As a result of these interlinked migration routes and ecosystems, rare wildlife has been able to thrive, and Benin's section, Pendjari National Park, one of the only places in West Africa where you can enjoy a real safari. It shelters elephants, lions, leopards, buffalo and hippos in its savannah and forest, all fed by the Pendjari River.
There are several thousand elephants in the complex – the largest population in West Africa, and in Pendjari you can track them in a vehicle or on foot with a wildlife guide. West Africa's largest population of lions is also found here, with around 100 individuals living in WAP; unusually, the males lack the bushy manes so characteristic of their southern and eastern counterparts. Birders should keep an eye out for over 300 species that have been recorded here, including saddle-billed storks, swallow-tailed kites, booted eagles and Pel's fishing owls.
Our top Benin Vacation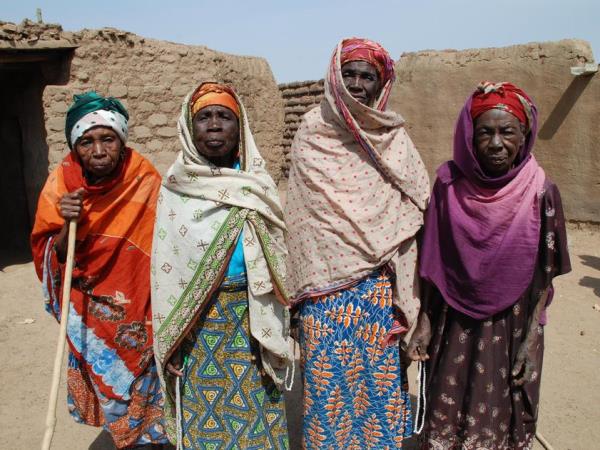 Join an amazing group trip through Ghana, Togo and Benin.
From
£

2840

to

£

3195
13 days
ex flights
Small group travel:
2022: 27 Dec
2023: 26 Jan, 9 Mar, 20 Apr, 23 Jul, 11 Aug, 19 Oct, 16 Nov
If you'd like to chat about Benin or need help finding a vacation to suit you we're very happy to help.

Discover a dark history
Abomey is the former capital of the Dahomey Kingdom, whose kings became rich by selling their enemies to European slave traders. Some estimate that the kings earned around £250,000 per year; one king described the slave trade as "the ruling principle of my people". The legacy of horrific slave raids can still be seen across Benin. In the north, the impressive, fortress-like architecture of the Somba people was designed to keep out slave raiders. The first floors have a hole through which intruders could be shot at with arrows. Along the coast you'll find slave forts and a monument called La Porte Du Non Retour – the Door of No Return – the point at which captured men, women and children were loaded onto slave ships bound for the Americas. A recently created, 3km Rue des Eclaves – Walk of the Slaves, symbolises the final stretch of the route that the slaves would walk before reaching the door. It begins at the site of the old slave market, and is lined with statues and shrines commemorating those who were captured and sold into slavery.
The palace at Abomey, the former home of the kings, is also one of the most popular attractions in Benin. Inside the modest palace you'll see items that belonged to the kings, and local guides bring this dark history to life.
Cross borders
This is a great way to discover the similarities and differences between these countries, where much culture is determined by tribe and language, not official borders. Itineraries usually loop round from Accra, Ghana, making flights more convenient – and you'll experience Anglo- and Francophone West Africa. Canoe across Lac Togo to a hidden village, visit Elmina Castle – the oldest European building in sub-Saharan Africa – and discover the vibrant spirit of the Ashanti people in Kumasi.

Many itineraries take advantage of the diminutive size of many West AFrican nations, and trips usually combine Benin with neighbours Togo and Ghana.