Trekking in Bhutan is a sight for sore eyes: a back-to-basics exploration that reveals a magnificent and unspoilt country and a history as ancient and tall as the Himalayas themselves

Trekking – Hike your way through Himalayan history
Most cultural tours will happily shift some itinerary points, so you can enjoy a couple of hours off-the-beaten-track
walking
through Bhutan's breathtaking landscape, but trekking provides more of an escape – from other people, from modern trappings, from the noise of everyday life – and more freedom to simply learn: your tour team will likely include a guide, a horseman, a cook and an assistant who will be happy to have their beautifully-spiritual brains picked about traditional Bhutanese life.
You'll need to be relatively fit to get the most out of the country's hiking, but fear not, in Bhutan when the walking gets tough, the tough get talking - you'll soon forget your uphill struggles as your journey gets punctuated as much by emerald rivers, hillsides flush with flora and glacial mountains, as it does by stories of reincarnation, levitation, demons and deities.

Be them full of monks, relics, or priceless artifacts, each dzong has its own tale to tell, so don't let the excitement of getting your perfect souvenir snaps rush you and take a minute to breathe in the incredible calm.

Culture and history – Find your zen in the dzongs
If the country's glorious dzongs are anything to go by, big is definitely beautiful in Bhutan. Used as much for administrative purposes as they are celebratory and religious, there are 15 dzongs, most sat protectively on mountain spurs, across Bhutan, each its own elegant expression of harmony and proportion, with some standing upwards of 25 metres.

Just as Alice, when she walked through the looking-glass, found herself in a new and extraordinary world, so you, when you step into rural Bhutan, will find yourself, flung back across the centuries into a pristine and hauntingly beautiful landscape.

Explore a wildlife & nature wonderland
In line with their Buddhist beliefs, the Bhutanese have always lived in harmony with and with great respect for their natural world. One of the planet's 10 biodiversity hotspots, you'll find dense forestation, lush green valleys, snow-capped peaks and ice blue lakes alongside over 165 species of mammal. It is a land of
tigers
, elephants and butterflies, monkeys, sheep and yaks, not forgetting the majestic snow leopard.
Up in central-northern Bhutan, the Wangchuck Centennial Park only came to be in 2008 and captures middle Himalaya's landscape of blue pine forests, wolves and black bears. Further south, the Royal Manas National Park is the oldest in the kingdom and includes habitats from lowland tropical forest to fields of permanent ice. As well as being the only park that the greater one-horned rhino chooses to call home, the Royal Manas is a twitcher's delight with over 360 species of bird.
Our top Bhutan Vacation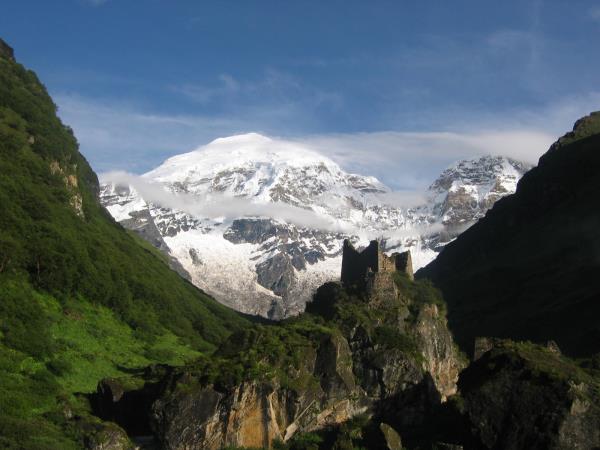 Festival Tour in Bhutan
From
£

3955
13 days
ex flights
Small group travel:
2023: 3 Nov
2024: 17 Feb, 16 Apr, 11 Sep, 3 Nov
If you'd like to chat about Bhutan or need help finding a vacation to suit you we're very happy to help.


Tshechus are as important to the Bhutanese as the unpolluted air they breathe: the more they attend, the closer they are to nirvana.

Party time, Buddhist style
Tshechus are not something you say to pardon a sneeze, but deeply religious and vibrant expressions of the country's centuries-old Buddhist culture and one of the best things to do in Bhutan. An explosion of colour that involves the whole community - be that five people or 500 - the festivals are between one and five days long and are centerd around the Cham Dances. These are banned in neighbouring Tibet and see locals dressed in bright costumes and masks, expressing moral stories of saints and sinners from Bhutan's rich past.