Budget vacation highlights
---
WHERE TO GO ON A BUDGET HOLIDAY
Although long haul flights, to Asia, for example, can be costly upfront, on arrival you'll find living costs extremely attractive with Nepal, Laos and Vietnam all particularly enticing for budget travelers. China, India and Thailand also help funds go further with rural options and street food stalls promising much better returns than city hotels and tourist restaurants. Parts of South America work well for tight budgets, especially if your tour includes public transport and spends less time in pricier areas such as Patagonia and Brazil. Finally, Europe out of season promotes a much more affordable price tag with eastern countries, such as Croatia, Montenegro, Hungry, Poland, Romania and the Baltics, definitely worth considering if you're looking for experience over expense.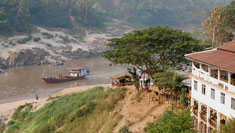 Cambodia
Combining Cambodia with other Southeast Asian countries is a great idea, although Angkor Wat can fill an itinerary in its own right. One of the best ways to experience Cambodia on a budget is by bike or by boat with overnight homestays outside Siem Reap or along the banks of the Mekong, adding to an insightful understanding as to how daily life unfolds in this incredibly friendly nation.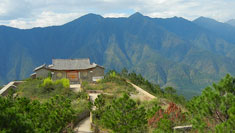 China
Although Beijing, Shanghai and Hong Kong have long succumbed to capitalism there's still plenty for budget travelers, with sleeper trains supplying a great means of cutting down on accommodation costs. Boats on the Yangtze, cycling around Yangshou, downtown dumplings, public parks, kite festivals, tea ceremonies, Buddhist temples; China is much more than just warriors, walls and emblematic pandas.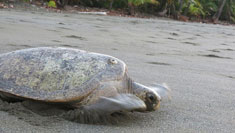 Costa Rica
Costa Rica boasts Caribbean and Pacific coastlines, as well as exciting overland options via Monteverde, La Fortuna and Tortuguero, to provide budget travelers with one exotic and affordable experience after the next. Optional activities range from snorkelling in the Caribbean or hiking in Manzanillo National Wildlife Refuge, to watching turtles or cooking empanadas; so pick your pace and dive right in.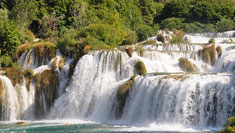 Croatia
From the Adriatic coast to Krka River and Paklenica National Parks, budget tours in Croatia have got outdoors and active down to a fine art. Hiking trails leading to waterfalls, river rafting through thick forests, kayaking past fishing villages, and bike rides around vast lakes, you name it and Croatia's got it alongside family run hotels and affordable rural restaurants ensuring travel budgets are always bang on the money.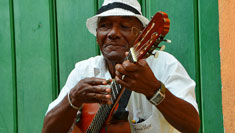 Cuba
For an affordable and authentic experience, stay at a casa particular – literally a "private home". It's a great way to interact with Cubans and provide local home owners with much needed extra incom;, many offer homecooked meals, too. Time spent in Viñales, Cienfuegos and, of course, Havana gives you a wider perspective with small group travel options allowing for exploration without the extra hassle.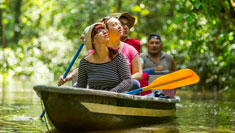 Ecuador
Open your eyes and absorb Ecuador because there's just so much to take in, with optional activities and free time available on most small group tours. Stay with a family in the Amazon, take the train down the Devil's Nose, or hike in the coastal desert before taking an overnight bus from Puerto López to Quito. In the Galapagos, land based tours are an affordable and unusual alternative to the standard cruises.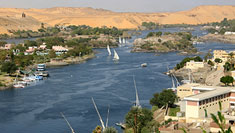 Egypt
Taking a train on a round trip from Cairo, via Luxor, the Valley of the Kings and a felucca tour on the Nile, is just as exciting as it sounds with overnight travel letting saving cash for camel rides, balloon flights or glass bottomed submarines in the Red Sea. Extensions into Jordan or the Red Sea resort of Hurghada add to the region's appeal, with guided tours of the pyramids never to be underestimated out of high season.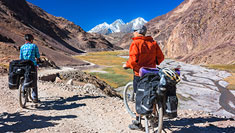 India
Overland routes from Delhi to Mumbai, Trivanrum to Goa, and stretching out beyond the Golden Triangle to Jaisalmer, Varanasi and the Himalayan borders with Nepal, make India one of the world's best budget tour destinations. Inexpensive living costs outside of big cities and tourist hubs allows for extended stays with public transport providing an experience in itself as well as letting budgets travel even further.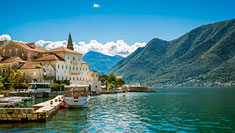 Montenegro
Montenegro is famed for its plunging river gorges, thick pine forests and clear blue lakes, with the national parks of Durmitor and Lake Skadar absolutely no exception. Inevitably, outdoor activities such as rafting, hiking and canyoning provide every excuse to make the most of the jaw-dropping scenery with self guided, self catering and guided tours with passionate local hosts, adding to the budget attraction.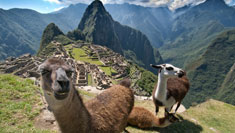 Peru
Most budget tours to Peru include the wonders of Machu Picchu, along with Lake Titicaca, the Nazca Lines and Colca Canyon. Lima, Cuzco and Puno are fascinating, and street food is both tasty and delicious here. Consider taking the train instead of hiking the Inca Trail if you're looking to save your legs and your time for exploring more of the country or heading across the border into extra budget-friendly Bolivia.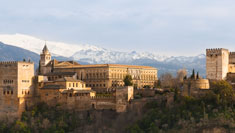 Spain
Aside from high-rise hotels and pack 'em in coach tours, there's an affordable side to Spain that's rarely seen by tourists. Either side of summer, accommodation and travel prices plummet, even though temps are far more pleasant. Andalucia, for example, is much more enticing in autumn or spring with traditional cooking or walking tours offering just a couple of options for budget savvy travelers.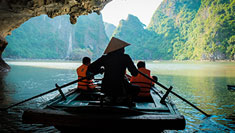 Vietnam
Budget vacations in Vietnam offer a gateway to Laos, Cambodia and China, as well as a chance to explore the country from top to toe, whilst experiencing optional activities and cultural heritage sites en route. Trips onboard the Reunification Express train and local buses allow for a hop on/hop off itinerary with Hue, Hoi An, Nha Trang and the Mekong Delta all worth investigating further.