Central America overland routes & highlights
---
POPULAR CENTRAL AMERICA OVERLAND ROUTES
One of the best things about Central America overland trips is not just that you cover so many countries, but also that they give you a wonderfully eclectic mix of nature and culture, enabling you to bliss out at the beach, be brave in the breakers, go budget or splash out. You can be visiting the famous Actun Tunichil Muknal Mayan caves in Belize one day, and snorkelling off Caye Caulker the next. Or spend a couple of days living in a Bribri indigenous homestay in Costa Rica followed by the idyll of Isla Colón over the border in Panama. Because although Central America is bursting with history, on this trip you will also discover that it is also bursting with life.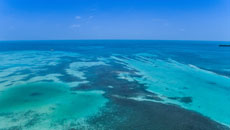 Belize
It's all cays and cultural heritage in Belize, a small country on the Caribbean coast where myriad islands, or cays, call out to keen explorers. Snorkel off it stunning Caye Caulker, or around the Hol Chan Marine Reserve. Or explore Mayan treasures hidden in the sub tropical Mayan mountains, such as at Actun Tunichil Muknal, a giant cave system where humans were sacrificed as part of sacred rituals.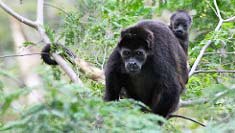 Costa Rica
Costa Rica is like the supermodel of Central America, boasting almost obscene amounts of beauty. Hike through tropical forests that surround the beauty queen's crown, Arenal Volcano, explore the flora and fauna of the Monteverde Cloudforest, or take a boat trip through the coastal mangroves of Tortuguero to see green turtles, manatees and howler monkeys. All howling because it is so painfully pretty, perhaps.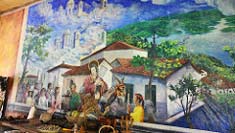 El Salvador
A tiny country, but with a vast history and still very much a newbie on the overland tourism route. Visit the pretty pre-Colombian town of Suchitoto with its vibrant food and art scene, or the Mayan ruins of Cihuatan. Other natural delights await in mountain towns such as Ataco, or along the Route of the Flowers where towns such as Juayúa boast the 'river of purple of orchids.'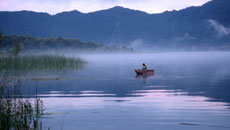 Guatemala
Many people on these tours don't anticipate just how gorgeous Guate really is. Mayan archaeology abounds at Tikal, Topoxte and Yaxha. The colonial period is captured perfectly in Antigua. Trek through cloud forest up to volcanic peaks in the Zunil Mountains. Lake Atitlan, enveloped by volcanoes and indigenous lands is close to ethereal. And yes, Pacific surf and Caribbean coves await too.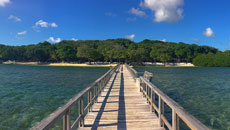 Honduras
Tourism is still thin on the ground here but overland tours mean you can visit its highlights, some of which are very high. Such as Pico Bonito National Park, a stunning mountainous region overlooking the coast, or the elevated (and lowland) terrain of Río Plátano Biosphere Reserve. Copan's Mayan ruins are stunners and the crystalline waters of Cayos Cochinos or the Bay Islands are Honduran heaven.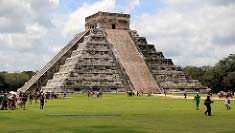 Mayan archaeology
Overland trips give a perfect overview of just how vast the Mayan civilisation really was. From 600-900AD it dominated the Yucatán Peninsula, Guatemala, Belize, Honduras and El Salvador. Our trips take in some of the great archaeological sites, such as Chichén Itzá and Tulum in Mexico, Tikal in Guatemala, Actun Tunichil Muknal Caves or Xunantunich in Belize, Cihuatán in El Salvador and Copán in Honduras.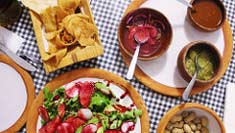 Mexico
Most trips start in Mexico, giving you time to acclimatise by the beaches of Playa del Carmen or in Tulum which has two for the price of one: a Mayan archaeological site overlooking the Caribbean, with a small fishing community still thriving on its shores. Longer trips allow time to explore the vibrancy of Mexico City, the colonial gems of Puebla and the superb food and multicultural influences in Oaxaca.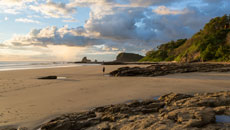 Nicaragua
Some marketing people call it 'the new Costa Rica', but it is 100 percent Nicaragua, and proudly so. It is packed with its own cultural and natural riches, and is the largest country in Central America too. Touching both the Caribbean and the Pacific, overland tours tend to stick to the west coast, where you get a wonderful mix of littoral, lava and luscious. Plus city gems such as León and Granada thrown in.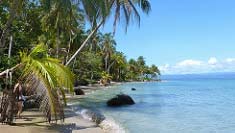 Panama
Still very new on the overland itineraries, this once conflict-ridden country is now at peace. In fact, tranquility is what you will find here when you visit the Caribbean Bocas del Toro Islands, Boquete cloud forests, or travel through the indigenous villages of the rainforests. Less tranquil but extremely fascinating is the capital Panama City, which goes from ultra modern, to crumbling colonial to absolutely ancient.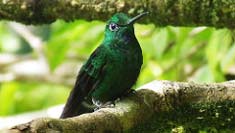 Wildlife watching
Many people go to Costa Rica for wildlife wonderlands, but overland trips take you on an animal odyssey. In Costa Rica, the birdlife in Monteverde Cloud Forest or the turtles and monkeys in Tortuguero are just a few contributors to this natural paradise. See marine marvels on Belize's barrier reef, freshwater sharks off Nicaragua's Ometepe Island, and snorkel around Bocas del Toro Islands in Panama.


Itineries
---
Six countries (24 days): Mexico – Cancún - Playa del Carmen – Belize – Caye Caulker – San Ignacio – Guatemala – Flores – Tikal National Park – Antigua – Honduras – Copán – Roatán Island – Nicaragua – León – Granada – Mombacho Volcano – Ometepe Island – Costa Rica – San José

Managua to Panama (15 days): Nicaragua – Managua – Masaya Volcano – Granda – Las Isletas – San Juan de Oriente – Ometepe Island – Costa Rica – La Fortuna – Arenal Volcano – Tortuguero National Park – Cahuita – Panama – Bocas del Toro islands – Boquete – Panama City – Casco Viejo – Panama Canal

Mexico to Costa Rica (32 days): Mexico – Playa del Carmen – Tulum – Belize – Caye Calker – San Ignacio – Guatemala – Tikal National Park – Rio Dulce – Antigua – Lake Atitlán – Honduras – Copán – El Salvador – Suchitoto – Cihuatán – Guazapa Volcano – El Cuco – Nicaragua – León – Granada – Ometepe Island – Costa Rica – Monterverde Cloud Forest – Arenal Volcano National Park – San José