Seeing the 2019 solar eclipse in Chile
Sunset, 2 July, 2019 will see parts of Chile and Argentina bear witness to one of the universe's great natural phenomena: a total solar eclipse. As the moon passes between the Earth and the sun, day will become night for four-and-a-half minutes, and watchers of the sky on dedicated solar eclipse vacations can enjoy this dramatic celestial spectacle in pristine, light pollution-free skies.

The eclipse will be visible in Chile's Coquimbo region, 400km north of Santiago and a third of the way down the spine of South America, and in parts of the Atacama region too, with its stunning desert landscape. Several provinces of Argentina, including Buenos Aires, Cordoba and Santa Fe will also be plunged into darkness.

Small group trips to Chile, and two-center trips that take in Argentina as well, are the perfect way to experience such an awe-inspiring event. You can travel in the company of a professional astronomer who can fill in a great deal of detail about exactly what you're seeing and why; enjoy stargazing and astrophotography in remote areas where there is next to no light pollution of any kind; and spend between one and two weeks exploring the cultural and natural highlights of these countries with the eclipse itself simply the crowning glory. Shorter itineraries to see the eclipse are also available, featuring only Santiago and La Serena, in Coquimbo.
Our Chile Vacations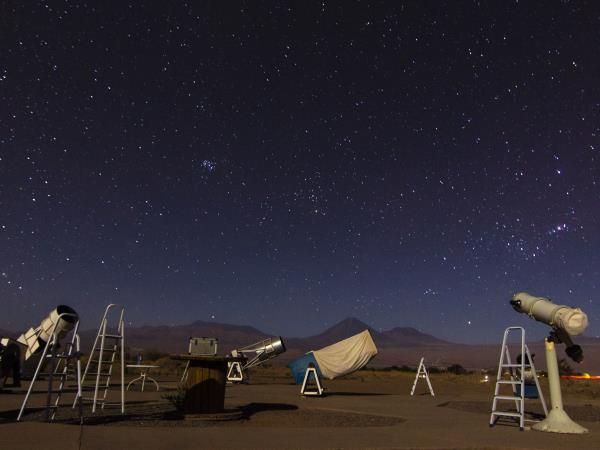 Scenery, stars and the solar eclipse: a unique tour of Chile
From
£

7255
15 days
ex flights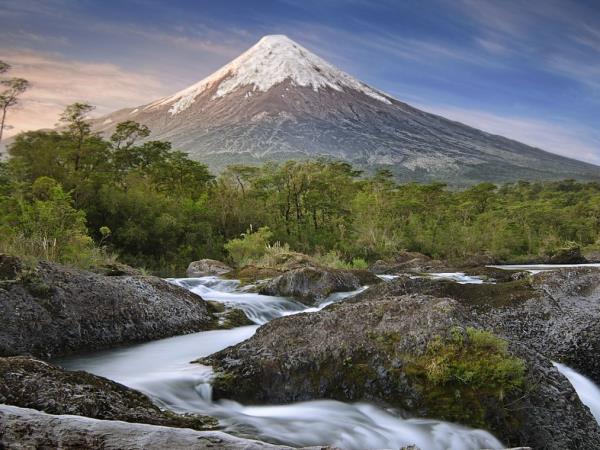 See the 2020 solar eclipse in Patagonian Chile & Argentina
From
£

6795
13 days
ex flights
Highlights of a solar eclipse
vacation in Chile
Stargazing & astrophotography
It's a happy irony that this solar eclipse will take place in an area so perfect for watching the skies anyway. The Atacama Desert is so under-populated that two of the Southern Hemisphere's most prestigious observatories, the Paranal Observatory and the ALMA Observatory, have been set up here. In the Elqui Valley, another location that is expected to be very popular with eclipse watchers, can be found the El Pangue Observatory. Guided tours of these installations with a professional astronomer are a fascinating way to learn about the work they do, and you may have the opportunity to take a peek through some of their incredibly powerful telescopes.

Of course you will also be traveling through many remote locations that are superb for astrophotographers to practice their art, the night skies incredibly clear and detailed. For the eclipse itself you will arrive well ahead of schedule, leaving plenty of time to set up your own telescope and camera before it gets underway.
Atacama Desert
Chile's
Atacama Desert
is a fitting destination to visit on a solar eclipse vacation, the almost-Martian landscape liberally sprinkled with fascinating geological formations, vibrantly coloured lakes and features including geyser fields and lagoons full of bright pink flamingoes. The starkly beautiful Valley of the Moon, and the vast Salar de Atacama salt flat framed by volcanoes and mountains, are veritable catnip for photographers especially at sunrise and sunset.
Wine tasting
Close to the Elqui Valley in La Serena on the Pacific Coast, one of the best places in Chile to watch the solar eclipse, is the Limari Valley. This is a wine region that is developing a solid reputation for its Syrah and Pinot, as well as Chardonnay and Sauvignon, and of course it's already well-known for its pisco distilleries. You can spend an afternoon doing a little tasting, perhaps picking up a little something to celebrate with after the eclipse.
Our top Chile Vacation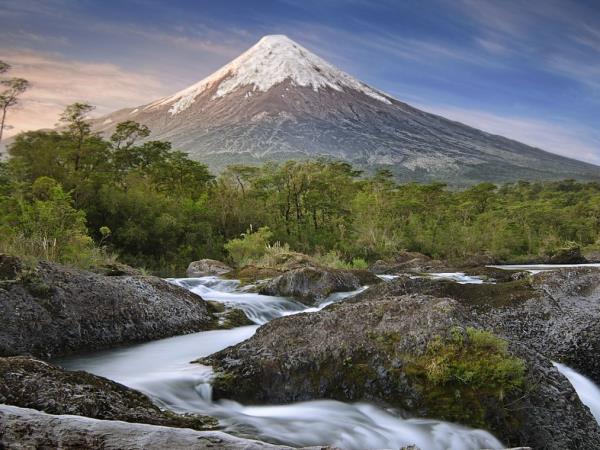 See the 2020 solar eclipse in Patagonian Chile & Argentina
From
£

6795
13 days
ex flights
Small group travel:
2020: 3 Dec
If you'd like to chat about Chile or need help finding a vacation to suit you we're very happy to help.
Chile & Argentina two-center trips
Given the travel distances and costs involved in a trip of this kind, it's worth seeing as much of the region as you can over a two-center tour that also encompasses neighbouring Argentina. The eclipse itself will only take up a small part of the trip, but Argentinean itineraries are packed with highlights from UNESCO-rated national parks to exploring ancient Incan ruins, wine tasting in Cafayate, hiking and horse riding and visiting the famous handicrafts market of Purmamarca.

Tours include a spectacular drive over the Andes, admiring the Salinas Grandes salt flats, and beautiful colonial cities such as Salta. Staying in Argentina, you'll then head to Los Rincones on the edge of Ischigualasto Provincial Park, also known as 'The Valley of the Moon', to observe the eclipse.
What to pack for a solar
eclipse vacation
If you're bringing your own telescope or photography gear with you then you'll need to ensure they are in suitably robust travel cases. You may want to bring as much as you can with you in your cabin bag, bearing in mind that cameras sometimes need to be tested at security so will require a charged battery.
Special solar eclipse viewing glasses are available – we've got
more information here
– and you can also purchase safe solar filters for telescopes. Hopefully we don't need to remind everyone that it's a seriously bad idea to look directly at the sun with the naked eye, even during the eclipse, but there is a lot of unreliable, potentially dangerous advice about shades and filters out there too. It's always best to check with your vacation company before travel for their recommendations.
You will be setting up, and then waiting, in fairly exposed locations. July is the coldest month of the year in Chile, and average daytime temperatures in the Coquimbo region are just 12-15°C; nights will be much chillier. You will want warm, layered clothing for the eclipse, with blankets and a flask of something hot highly recommended.
Back to the top
Convert currencies