Colorado travel tips
---
TRAVEL LIKE A LOCAL!
Hiking tips
Be prepared for all weathers on vacation in Colorado. It is very dry, and so you need the right hiking boots, a pole is useful for rocky surfaces, and it is really worth getting a hydration backpack to keep you going. You will be thirsty after the first ten minutes, due to the elevation so hydration backpacks are highly recommended as well as refillable water bottles. Sun protection and a lipsalve with a sun factor are crucial, as is a rain jacket for summer storms. And remember, hiking in flipflops is just wrong.
Driving tips
Diesel petrol is from the green pump in the US and unleaded the black pump. The reverse of Europe, so be warned. Speed limits are generally lower, so donít be caught out, and at crossroads with no lights, the rule of thumb is that he who gets there first, crosses the junction first. Donít even hesitate to get a GPS with your car rental. And slow down in towns. Local people do, so even if you are passing through, respect their slow, safe ways.
Culture tips
If you are heading off to hike in Colorado, donít miss going with a guide from the
Ute Indian Mountain Tribal Park
guide into their remote and otherwise un-navigable reservation. Just an hour from Mesa Verde National Park which is famous for its ancient cliff dwelings, this is a guided tour of similar landscapes without all National Park trimmings.
Safety tips
$3 will buy you Colorado Outdoor Recreation Search and Rescue Card (CORSAR) which not only supports the local Search and Rescue Fund but ensures that trained and well-equipped search and rescue teams will respond should you become lost or in need of rescue and they will not have to incur undue expense due to your emergency. Note, this is not medical insurance, just an assurance that county rescue costs are covered. The card is not insurance. Quirky but true, anyone with a fishing license is already covered by the fund.
Drinking tips
You must be 21 to drink alcohol in Colorado and drinking in public is illegal. So no picnic pinots, or barbecue beers, unless it is in a privately owned space. If you are in a car, containers of alcohol which have been opened must be stored in the carís boot, so your passengers canít sip on a cider either.
Smoking tips
Cannabis is now legal in Colorado, but if you want to partake, be warned. There are lots of conditions. You have to be 21 to buy, possess or consume it but it is legal to possess up to one ounce of cannabis while traveling. Consumption in public is illegal - and well enforced - so keep it in private or places that allow it. Marijuana is still illegal under federal law, so you cannot consume it on any federal land. So if you are found with cannabis in a national park or national forest, you are in serious trouble.
Responsible Travel would like to thank the Colorado tourist board for their sponsorship of this guide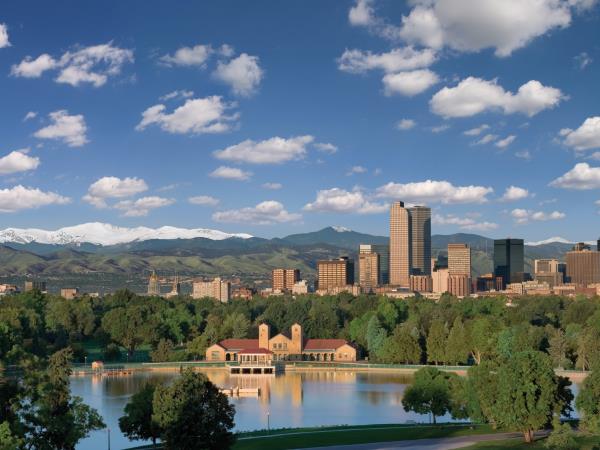 Explore the varied National Parks of the United States.
From
£

3700
18 Days
inc UK flights