When you visit, it feels a little like you are looking at one of those clever cross section drawings where you can see all the goings of this society at every level. Using the whole landscape to survive, they grew crops and hunted game in the Mesa table top fields, built intricate sandstone homes and places of worship into the canyon walls and used the canyon floor for gathering wood, hunting and transport channels. Since being discovered by local ranchers in the 1880s these six hundred cliff dwellings and 4500 archaeological sites have been protected and resurrected, and the settlements have been the subject of many archaeological studies, now preserved for us to learn from and enjoy. The national park was created in 1906 to protect this impressive cultural heritage.
Don't make the mistake of just coming here for an afternoon, jumping out of your car at the viewpoints, snapping a pic, and then heading off again. Take at least one night or two. Start at the Visitor and Research Centre and check out the ranger led tours on offer of some of the main dwelling areas, such as the Balcony House, the astounding Cliff Palace and the Long House, all of which look as if they have hardly been tainted with time. You can also go on self-guided tours, but you don't get access inside the buildings, so it is worth signing up for a tour. Stay in the Far View Lodge in the heart of the park, or camp at the park's designated site and then you can also hit some of the walking trails early in the morning to places like Petroglyph Point, Spruce Canyon and Soda Canyon. Because Mesa Verde is a place to catch the dawn, the sun lighting up the red sandstone ridges one by one. Or dusk, when the chill in the air comes as a relief, the wild horses stroll out to find pasture, and the open skies full of stars seem to highlight the timeless qualities of this poignant place.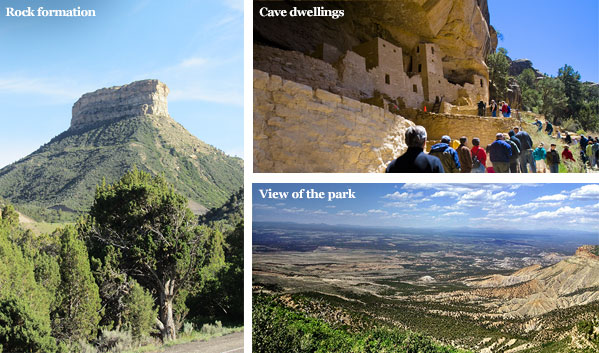 One interesting contrast to the national park tour is an hour away on the Ute Indian reservation, where there are also many cliff settlements and archaeological finds. They tell you about the lives of the Ancient Puebloans through different eyes. Climbing deep down into canyons on Giant Indian ladders, the guide describes himself and the Ute tribe as stewards of this spiritual place. They talk in depth about the spiritual world of the Puebloans, threats they faced and in doing so, share stories of their own life on this land today. You can't really compare the two experiences; however the dusty, raw tour into the Ute wilderness, with just a few other tourists, certainly has the edge in terms of mystery and thought provoking history, compared with the nicely packaged national park one. Do both. You won't regret it.
• Read more about National Parks in Colorado