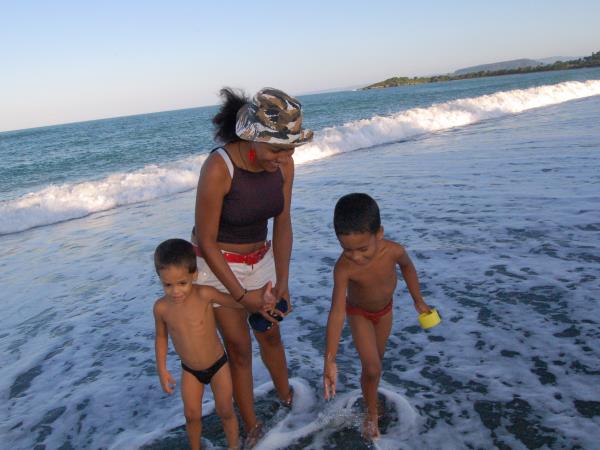 From
€1,590
excluding flights
The most memorable was visiting a 75 year old lady and her son living in what is left of a 200+ years old hacienda in the mountains surrounding Soroa, descendants of slaves who had worked on that farm. Their hospitality and joy of live, despite having very little, the beauty and wilderness of the mountains on our hike there ...
(more)
Thom Brenner
Cuba all of it. Beautiful country! Excellent. Would love to re visit. Tour was beautifully organised too! Thanx
(more)
Caroline Bustos
For me the most memorable parts are the people-to-people things, and bits of culture ... live music in a restaurant that inspires a couple to break out into some fabulous salsa dancing; and the nice connection made with our homestay family in Havana...
(more)
Rebecca Pollens
The vacation was excellent and would highly recommend Cuba as a vacation destination. The 10 day trip was a wonderful adventure from start to finish. Our thanks to Responsible Travel for recommending Marcel.
(more)
Claire Childs
Wonderful experiences. Recommended...Amazing scenery: El Nicho waterfalls and Vignales valley were the highlights
(more)
Stirling Tyler
We enjoyed meeting the enthusiastic and friendly people in the cities as well as the expertly led tours in the countryside. Most enjoyable. We were well supported but also had lots of freedom.
(more)
David Nevill
Definitely the friendly hosts at the casa particulars, so happy & helpful, given my limited Spanish, that made it even better in a way, so we both had to 'work' at communicating. The historical areas w/ good guides, helped to bring history alive. The scuba diving at the Bay of Pigs was ok, but the divemasters were very good, so good for father-son vacation
(more)
Thomas Holthus
Meeting the Cuban people was the highlight. Very enjoyable trip.
(more)
Roger Phillips
The most memorable was 50 miles offshore Scuba Diving in the Garden of the Queens...this is a healthy reef with sharks to nudibranchs. The soft corals where beautiful waving in the current with the reef fish. We had a wonderful trip and will be returning to Cuba and diving the Gardens.
(more)
Wilson Wing