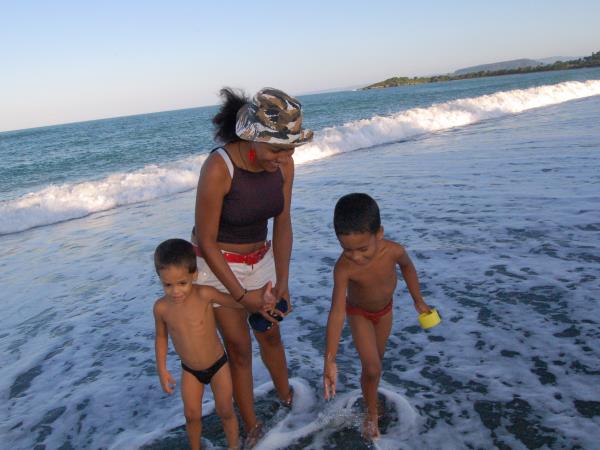 From
€1,590
excluding flights
Cuba all of it. Beautiful country! Excellent. Would love to re visit. Tour was beautifully organised too! Thanx
(more)
Caroline Bustos
For me the most memorable parts are the people-to-people things, and bits of culture ... live music in a restaurant that inspires a couple to break out into some fabulous salsa dancing; and the nice connection made with our homestay family in Havana...
(more)
Rebecca Pollens
The most memorable moment was spontaneously being invited into a home to listen in on a jam session with the resident and their guests. We were walking around the streets of Havana taking in the street scene and heard music coming out of a home. We peeked inside the house and were extended a warm invitation to come in and enjoy the music, rum and the fried plantains all without any expectation of any kind from our hosts.
(more)
Gautam Biswas
Best bits: Too many to mention. The spontaneous outburst of music and dancing, the exceptional views of sea, mountains, countryside, colourful and outstanding buildings and cars, the history and the pride of the people.
(more)
Tola Otudeko
Topes De Collantes walk - we had a full day hike visiting coffee farm, then walked and stopped at a pool to swim, climbing up several small waterfalls from one pool to the next.
(more)
Sarah Gray
The Cuban people were very welcoming, helpful, and friendly, taking in all the beautiful scenery, whether it be the Vinales valley, the beautiful beaches or the historic streets of Trinidad and Havana
(more)
Gary Lum
Meeting the Cuban people was the highlight. Very enjoyable trip.
(more)
Roger Phillips
The most memorable was 50 miles offshore Scuba Diving in the Garden of the Queens...this is a healthy reef with sharks to nudibranchs. The soft corals where beautiful waving in the current with the reef fish. We had a wonderful trip and will be returning to Cuba and diving the Gardens.
(more)
Wilson Wing
Excellent, enjoyable, thought-provoking. So glad we went, but should have stayed longer!
(more)
Ian Matthews