Just leave your watch behind when you go on a felucca. Let the sun and the stars tell the time, and the river carry you back in time, quietly, serenely, and skippered most genially.

Felucca trips
These traditional wooden boats, powered usually by sail, although sometimes by oars, became popular on the Nile because of the cataracts, or shallow sand banks, that appear at certain locations and are only navigable by sail boat. You will see lots of white sails wafting along the river, particularly around Aswan, taking people either for a day trip, or for a few days along the world's most famous river.
An ancient arcadia
The words ancient and Egypt are almost synonymous and so cultural vacations are what it's all about. We don't need to spell it out in hieroglyphics. The pyramids, Sphinx, and Valley of the Kings are not only iconic but also highly protected by UNESCO along with Abu Mena, Historic Cairo, Saint Catherine and the Nubian monuments from Abu Simbel to Philae, the former having been rescued by UNESCO from submersion when the Aswan Dam was built. Egypt's archaeological wonders can get packed with coach loads, but arrive early or stay late, avoid the light shows, and absorb their greatness in a tranquil way. They are vast so there is always somewhere to sit in silence. It is also worth noting that a lot of Egypt's ancient sites have been made accessible for people with various disabilities - particularly mobility issues.

The Nile's Nubian islands are other worlds. For years people have tried to submerge their culture along with their lands. And now, it's as if the islands are metaphors for their ability to rise above.

Nubian villages
This indigenous people's ancient villages and fertile lands were destroyed when the Aswan High Dam was built in the 1960s and the newly created reservoir, Lake Nasser, submerged places of great historic significance. Displaced and discriminated against, Nubians' culture is being revived and their villages opened up to tourism. Help give them a voice. And if you can hear them sing, you will hear what fine voices they have too.
Our top Egypt Vacation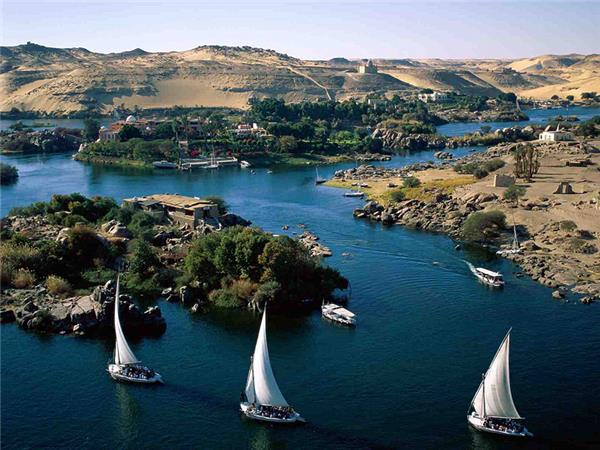 Discover ancient temples & tombs & travel by Nile cruise boat
From
US $

2249

to

US $

3049
9 days
ex flights
Small group travel:
2023: 8 Apr, 22 Apr, 6 May, 13 May, 27 May, 23 Sep, 30 Sep, 7 Oct, 14 Oct, 21 Oct, 28 Oct, 11 Nov, 18 Nov, 25 Nov, 2 Dec, 9 Dec
2024: 6 Jan, 13 Jan, 20 Jan, 10 Feb, 17 Feb, 24 Feb, 2 Mar, 9 Mar, 16 Mar, 30 Mar, 6 Apr, 13 Apr, 27 Apr, 4 May, 25 May, 21 Sep, 28 Sep, 5 Oct, 12 Oct, 19 Oct, 26 Oct, 2 Nov, 9 Nov, 16 Nov, 23 Nov, 30 Nov, 7 Dec, 21 Dec
If you'd like to chat about Egypt or need help finding a vacation to suit you we're very happy to help.

Diving in the Red Sea
It's easy to lose yourself in Egypt's astounding history, but the Red Sea – a flawless stretch of water known for its shallow shelves that play host to all sorts of marine life and coral – is more than worth exploring over a couple of days. Visibility here is said to be triple the distance you get on the Great Barrier Reef, and so it definitely merits its status as one of the best places to dive in the world. You don't have to go to Sharm to scuba dive either, but seek out some of the smaller places such as Dahab. Very popular with families and beginners because you can start off on shore and progress very quickly, as the depths drop sufficiently without having to go out to sea.