EUROPEAN TOUR MAP & HIGHLIGHTS
---
MAKE THE MOST OF YOUR TIME
Tours of Europe always work really well when they're able to incorporate some of the centrally-located countries, such as Austria, the Czech Republic, Slovakia and Hungary, as you not only get an exceptional variation of national parks and historic cities but you also get easy access across borders without having to travel too far in the process. Eastern Europe offers border crossings without the distance, with the Baltics (Estonia, Latvia and Lithuania) and the Balkans (Bosnia and Herzegovina, Serbia, Montenegro and Croatia) both highly recommended for travelers looking for a change of scene from the usual European tour suspects of France, Spain, Italy and Germany.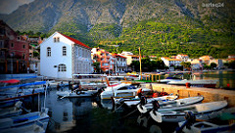 The Balkans
From Budapest to Belgrade and south to Sarajevo and the coastline of Croatia, following this tried and tested European tour route invites an excellent opportunity to bring out the best of the Balkans with overnight trains providing access to five countries in under two weeks. Travel from Hungary to the Med as you learn about the countries that once comprised Yugoslavia.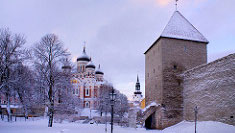 The Baltics
Slotting together between the Baltic Sea and Russia, the three piece Estonia, Latvia and Lithuania jigsaw makes for a fascinating European tour featuring national parks, coastal resorts and cultural capital cities from where to contrast all three countries in the space of two weeks. Ecclesiastical highlights come thick and fast against a Soviet back story, laced with folklore recounted amongst the pines.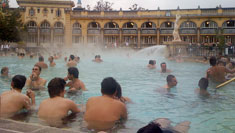 Berlin to Venice
There's a fantastic zig-zag from Berlin to Venice that takes two weeks and leads through seven countries by way of overnight train and a baroque back catalogue as expressed in the architectural epicentres of Prague, Vienna and Budapest. From the horrors of WW2 and the Cold War to Venetian feats via Hungarian thermal baths, Central European tours have never been so all encompassing.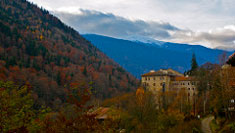 Bucharest to Istanbul
Following the sickle-shaped route from Romania to Turkey via Bulgaria is an apt one as not only does it create a cultural kaleidoscope inland from the banks of the Black Sea but it also carves a rather rough Turkish moon to reflect some of Eastern Europe's most shimmering sites. Bucharest, Sofia, the Rila and Pirin mountains, prior to Plovdiv and Istanbul – all to be experienced in just eight days.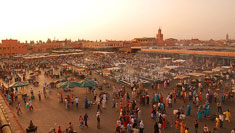 Paris to Marrakech
'Quelque part, au delà des flots d'la mer; quelque part, s'impatiente après mon retour.' This four-week voyage from Paris to the French colonial imprint on Marrakech via the Pyrenees, Madrid, Seville and Fes, will leave travelers in no uncertain terms as to the poetic pleasures to be found crossing from southern Europe and into northern Africa by bike, bus, train and ferry across the Strait of Gibraltar.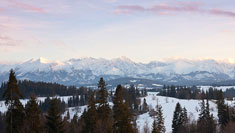 Vienna to Budapest
If you've ever felt like hobnobbing with Central Europe's elite on a clockwise tour from Vienna to Budapest by way of Prague, Poland and Slovakia's Tatra Mountains, a two week overland itinerary is certain to broaden cultural horizons. Austria's State Opera House, cycling in the Czech Republic and the humbling experience of Auschwitz; Vienna to Budapest tours are like banqueting at the top table.


EUROPEAN TOURS TRAVEL ADVICE
---
TIPS FROM OUR FRIENDS IN EUROPE
MAXIMISE CULTURAL CONTRASTS
---
Steph Millington from our supplier, Intrepid Travel: "The Balkans is a great region for comparing different cultures. You'll explore parts of Hungary, Serbia, Bosnia and Herzegovina, Montenegro and Croatia; you'll hear different languages, spend different currencies, eat different dishes, and experience different customs, all in two weeks."
CITY SIGHTS & RURAL IDYLLS
---
Steph Millington, from our supplier Intrepid Travel, shares her favourite regions for European tours: "I'd recommend countries in Central Europe for city sightseeing, for example Hungary, the Czech Republic, Slovakia and Slovenia, as travel by train between cities is so quick, comfortable and good value for money. If I had to pick one region of Europe, however, for the variety of natural scenery it would have to be Italy; mountains, rolling green hills, lakes, beaches, coastal cliffs, volcanoes. You name it; Italy's got it."
EUROPEAN TOURS ON TWO WHEELS
---
David Sear, cycling expert at our supplier Exodus, shares advice on cycling as part of a group, and what to pack for cyclists: "Group cycling vacations allow you to travel solo and meet likeminded people who all enjoy cycling and have a sense of adventure. You are guaranteed to make friends on a group tour and having a local guide to give you all the information means you don't miss a thing. Take a small camera that will fit in a jersey pocket or saddle bag. You never know what you will see on a cycling trip, whether it's an animal running alongside you or a view from a path only accessible by bike, it's well worth having a camera to hand."
EUROPEAN TOURS TRAVEL ADVICE
---
TIPS FROM OUR TRAVELLERS
At Responsible Travel, we think the best people to advise our travelers are often... other travelers. They always return from our tours with packing tips, weather reports, ideas about what to do - and opinions about what not to.

We have selected some of the most useful European tour advice that our guests have provided over the years to help you make the very most of your vacation – and the space inside your suitcase.
"Read Michael Palin's New Europe before you go as it gives a brilliant insight into some of the history and culture of the whole area. Anyone who has the time would greatly benefit by reading up on the history of any of the places they're visiting." – Helen Spooner

"Most memorable had to be the visit to Auschwitz. Every time we moved to a new location, there was the excitement of the unknown." – Fenella Williams

"Read the itinerary to make sure you understand that you will be doing quite a lot of traveling by train but remember this is also the best way to see the country. I stood up by choice just looking out of the open windows and admiring the lovely old rolling stock carriages." – Anthony Leeds

"No need to take a sleeping bag as the accommodation was far from 'roughing it'. The hotels/pensions were of a really high standard even for a bit of a germ-a-phobe like me!" – Nicole Muir

"Pack light and use a bag which is easy to carry and store. On the public trains and buses there isn't a lot of room so small/slim is good, heavy/bulky is bad. Plus there is quite a bit of walking to get to train and bus stops and hotels, so your bag has to be suitable for that. (Wheelies are okay, but a good back pack is the best.)" – Joan Prior

"I loved the whole vacation but the people on the vacation were so great that they will remain in my memory for a long time. The places we visited were superb. Sarajevo was perhaps the place I liked best for many reasons, and Budva was beautiful." – Katie Coates