Fort Myers & Sanibel attractions
Fort Myers & Sanibel attractions
---
Make the most of your time
Visiting all sorts of Beaches of Fort Myers and Sanibel attractions is blissfully easy – with 80km of coastline that runs in an unusual east-west orientation, you can stroll the islands, or hire a bike to get around a bit quicker. Unusually, public transport across the region is cheap and really efficient, so you definitely don't need a car. Buses, shuttles and trolleys connect the mainland to marinas where dozens of companies offer boat trips out to deserted island paradises; boat hire if you want to explore on your own; or overnight dockage if you're lucky enough to be a captain yourself.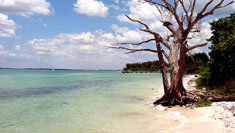 Beaches
The beaches of Fort Myers and Sanibel deserve their own spotlight here, they really are that good. The sensational seashells in every colour of shining pearl that wash up as if painting a divine, but different picture daily do add an extra level of 'wow', but the sand on which they sit is gloriously soft and the sea that brings them in is aquamarine, warm and clear enough to see your feet in.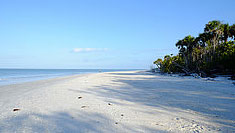 Bonita Springs
Just to the south of Fort Myers, Bonita Springs looks out onto Estero Bay and the Gulf of Mexico. It has lots of nearby nature parks and Lover Key State Park – made up of four barrier islands offering hiking and bicycling, a canoe launch, kayak, canoe rentals and miles of pristine beaches – is on the doorstep.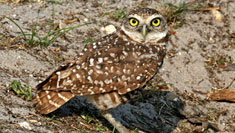 Cape Coral
Cape Coral is known as a waterfront wonderland and has more canals than anywhere else in the world – even Venice. It's loved by birding enthusiasts, having the largest population of burrowing owls in Florida, and has lots of wildlife too. With raised walkways winding through the mangroves, the Four Mile Cove Ecological Preserve is a great way to see all of this close up.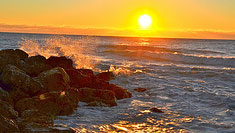 Captiva Island
Captiva Island sits to the north of Sanibel, linked by a bridge and is a smaller, less populated destination with a real desert island vibe. A place of sun-seekers and lazy picnics, there's little to do, but that's the point – but for a few good seafood restaurants, it's a pocked of paradise wrapped in soft, white sand beaches and scattered with scattered with pretty, pastel-coloured seashells.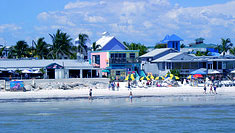 Fort Myers Beach
If you take the calm of Sanibel and then throw in a whopping great slice of America, you get Fort Myers Beach, an island that still offers beautiful beaches, wildlife and watersports, but fringed with accommodation, commerce and nightlife too. It's not gaudy – the accommodation blends resorts with quaint old-Florida cottages, and it's not brash, just much busier, which some may prefer.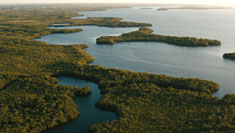 Great Calusa Blueway
Named after an ancient Native American tribe, the Great Calusa Blueway is a marked, 300km-long canoe and kayak trail that meanders through coastal waters and inland tributaries from the Gulf of Mexico's open water, through the calm bays of Sanibel and Captiva and into sheltered mangrove creeks. The wildlife is sublime with lots of birdlife and dolphin and manatee sightings common.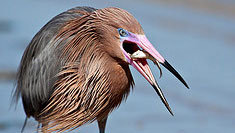 JN "Ding" Darling National Wildlife Reserve
Named after Jay Norwood Darling, the Pulitzer prizewinner who campaigned to protect Sanibel from developers, this whopping 7,600-acre wildlife refuge is home to over 245 bird species, 60 types of reptile, 35 mammals and miles of paddling, hiking and biking trails. Recreational tours can be enjoyed there year-round.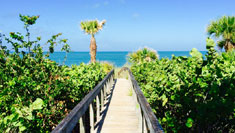 North Captiva Island
It would be reasonable to assume that Captiva and North Captiva Island are the same; they're not. Severed from it's parent island by an angry hurricane and only accessible by boat, North Captiva is tucked away among the mangrove islands. There are no cars and no crowds, just a couple of social clubs to keep the locals lubricated. All you need do is sit, grab a drink and watch the sunset. Bliss.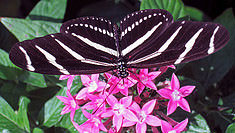 Conservation Foundation
Committed to the coastal habitat and aquatic resources in and around these waters, the Sanibel-Captiva Conservation Foundation manages over 1,300 acres of land on the islands and provides a wide choice of interesting and educational programs for people of all ages, from beach and trail walks to boat tours, wading trips and kayaking. There's a Nature Centre with trails and a butterfly house too.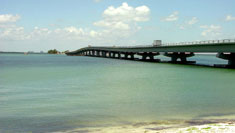 Sanibel Causeway
Three miles long, the Sanibel Causeway spans the San Carlos Bay, connecting Sanibel with mainland Florida, but it's not the actual causeway that's the draw here, rather the water below it. Big wind, glorious sunshine and warm water equal spot-on conditions for paddle boarders, kayakers and windsurfers, and those who like an added side of adrenalin can try their hand at kite surfing too.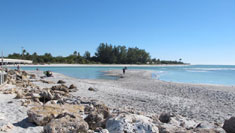 Sanibel Island
What sleepy, seductive Sanibel provides by the bucketload is that rare gift: peace and quiet. There's nothing fast-paced or in your face about it. Much of the island is protected, so all sorts of flora, fauna and wildlife thrive there and it's impossibly beautiful beaches shimmer as if looked at through a luminescent kaleidoscope – a mass of bright, shiny sea shells that glint in the hot sun.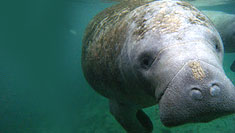 Sanibel Sea School
Running half day and full day course for both adults and children alongside longer summer and winter camps, the Sanibel Sea School will teach you everything about marine ecosystems and conservation, all taught in a vibrant and very captivating way. Programs include courses for kids aged 6-13 as well as those for adults, families and groups, and involve lots of fun outdoor activity.
Travel times
---
Sanibel – Fort Myers Beach: 20 mins by road
South West Florida International Airport – Sanibel: 30 mins by road
South West Florida International Airport – Fort Myers Beach: 25 mins by road
Pineland Marina to North Captiva Island: 40 mins by ferry
Sanibel – JN Ding Darling Wildlife Refuge: 30 mins by bike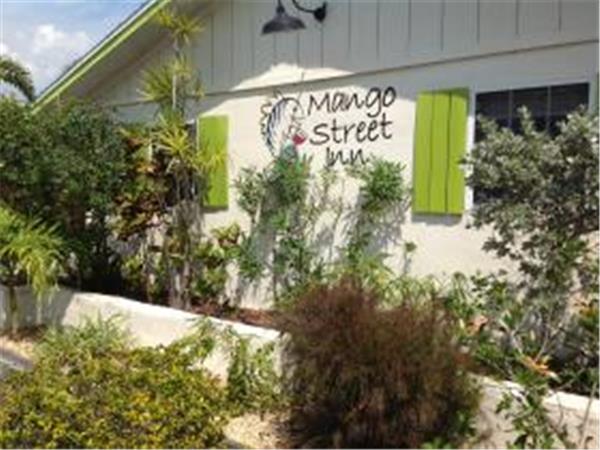 Unique bed and breakfast style inn on Fort Myers Beach
From
US $

105
per accommodation per night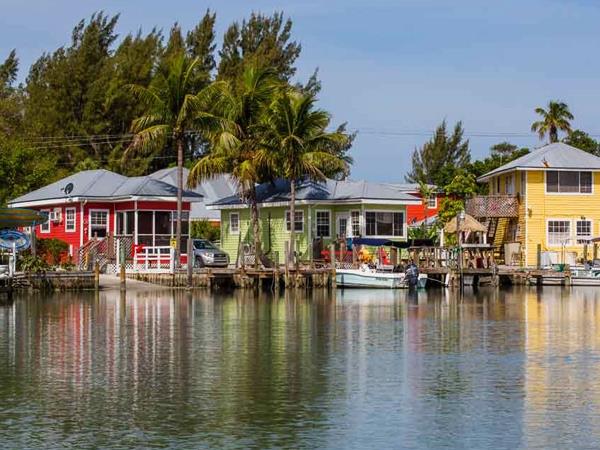 Charming waterview cottages by Gulf of Mexico and sunset bay
From
US $

119
per accommodation per night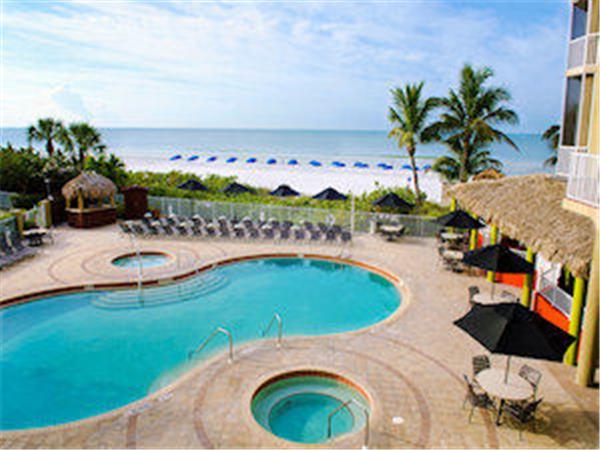 Luxurious all-suite accommodations with beach front location
From
US $

169
per accommodation per night