Responsible tourism in Florida
Responsible tourism in Florida
---
TRAVEL RIGHT IN THE BEACHES OF FORT MYERS & SANIBEL
A safe, very community-based region, thankfully the issue of responsible tourism in Florida smacks more of how to retain the charm and natural pull that attracts so many visitors to the area than of anything more sinister. With popularity comes people and we're always the culprits where unsettling environments or taking more away than we should from a destination is concerned – to travel right in the Beaches of Fort Myers and Sanibel is simply about leaving everything as you found it and being clued up about the outstanding nature before you. Shelling is an accepted pastime across the area's beaches, but that doesn't mean it's necessary; just looking at the incredible glint of the bounty of shells there is reward enough. Likewise, there is ample opportunity to get out in the water, or explore the forested surrounds – do it and enjoy it, but make sure you're clued up on how to do it safely so as not to unsettle the natural order that makes the region so special. 'Leave it as you found it' is a perfect rule of thumb: stick to this and you can't go wrong.
People & Culture
---
Sustainable seafood & litter on the beach
(Fish) food for thought
---
Thanks to the brilliant variety of fish that swim their way over from the Gulf of Mexico, the Beaches of Fort Myers and Sanibel is a paradise for fans of feasting on fish and you can barely move for seafood restaurants, all serving delicious dishes from whole fish simply BBQ'd to decadent seafood platters dripping in garlic butter. With this comes depletion in stock however, so
it's really important that you choose some sustainable options from the menu alongside your favourites, which might involve trying something new.
Fortunately, most eateries won't stock or serve any fish that is overfished, intensively farmed, or a harm to the environment through irresponsible fishing practices.
Restaurants across the region are clued up and serve a range of unusual dishes alongside more recognisable ones – the
Heights Foundation
in Fort Myers for example is known for organising Sunday cook-offs in which local chefs learn to clean and cook fish that may are in plentiful supply, but need to be prepared properly and safely and so are often avoided 'just in case'.
One example is lionfish – an invasive, non-native species that has spread rapidly throughout the Gulf of Mexico and the Caribbean, causing havoc with the ecosystem and fragile reefs.
The more of these that are served up on a plate – the more incentive it gives to local fishermen to take them out of the waters where they don't belong.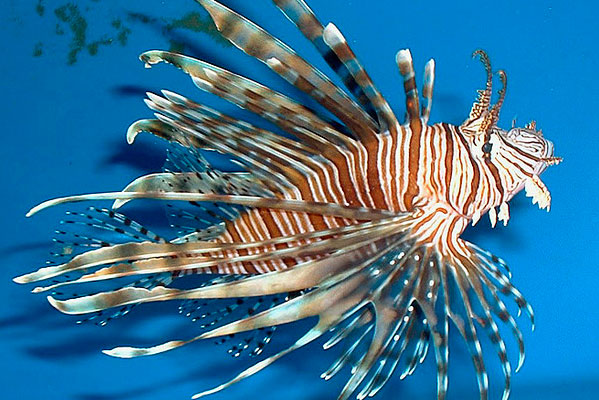 What you can do
Download the
Seafood Watch app
, so you're clued up on the status of your fish before you order it. And try the lionfish!
Watch your waste
---
The beaches of Fort Myers and Sanibel are some of the world's most picture perfect: white sand, dazzling shells and a clear aquamarine sea. But with beaches come people, with people come picnics and, more often than not, with picnics come plastic. Plastic bags, plastic bottles, plastic packaging, knifes and forks – not only can they look very unsightly when strewn across a once-pristine seascape, but they can also be incredibly harmful to wildlife who can get tangled up or try and eat the foreign objects before them, and larger pieces of litter can act as a physical barrier to sea turtles searching out the perfect nesting site. Fortunately, litter and plastic waste particularly isn't a huge problem across Fort Myers and Sanibel, but it's crucial to be mindful of taking away exactly what you brought to the beaches when you arrived and disposing of it properly, so the beaches can remain as idyllic as they are.

What you can do
Just be aware. Check that all of your rubbish leaves the beach with you and use refillable bottles for water and drinks wherever possible.
Leah Biery, from our supplier, Sanibel Sea School, shares her thoughts on beach waste: "Rubbish floating in the ocean (plastic bags, Styrofoam, plastic bottles, fishing lures, etc.) can resemble common sea turtle food items, and if ingested can cause turtles to choke or experience digestive disturbances – not much fun for these magnificent creatures. Perhaps the best reason not to litter though is that you will feel good knowing that you have helped to make Sanibel a safer, cleaner place for wildlife and visitors."
Wildlife & environment
---
Mindful wildlife watching & increased traffic
Watch out for wildlife
---
The incredible abundance of wildlife across the Beaches of Fort Myers and Sanibel is a huge tourist draw and it's important that visitors help the conservation-led companies that organise talks and tours to protect the creatures that live there. There are a few very easy ways - sea turtles nest at night during the summer, and hatchlings follow the light of the moon out to sea, but they can become confused by light shining from homes, so it's important to remember to turn off all outdoor lights and close the blinds in any vacation accommodation or hotel rooms after dark. It's also vital to follow all posted boating regulations if you do rent a boat, especially to slow down in manatee zones and watch out for manatees, and to avoid boating through shallow waters where seagrass beds could get torn up, destroying what is an important habitat for many animals.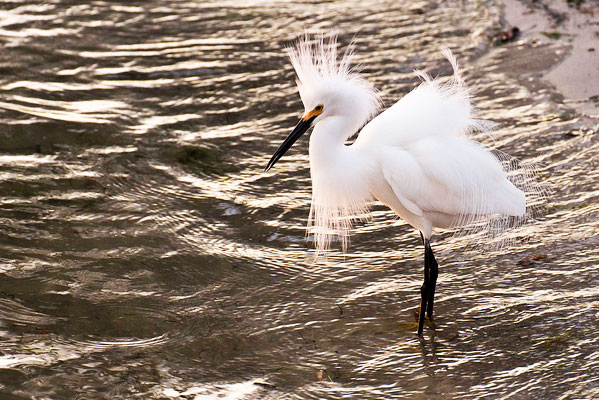 What you can do
Besides the pointers given above, it's crucial in the first place to make sure you are joining a tour or renting a boat from a reputable company; where there is demand, supply naturally follows, so be mindful that you're going with a supplier that has a comprehensive code of conduct for the safety of the region's wildlife and not someone who might be out for a quick buck. Additionally, never feed wild animals, anywhere. The point is that they're wild, so if they've managed to fend for themselves without sharing our picnics so far, it's likely they'll continue. Feeding wild animals can also encourage them to come closer to human settlements – which in turn can cause problems with cars, boats and other aspects of our life that may potentially cause them great harm.
Traffic trouble
---
The natural wonder of the Beaches of Fort Myers and Sanibel is pulling in an increased number of tourists annually, but this also means a significant hike in traffic pollution and congestion; a report conducted by the City of Sanibel showed that a whopping 10,000 more cars crossed over the Sanibel Causeway in March 2014 compared to the year before. Cars are a fact of life in a lot of places, but the region has long been held in positive regard for the fact that you really don't need a car to get around. The public transport is simple to use and, better still, there's a marked network of bike and hiking routes across most of the area, so really think about whether you need a car or not before you go ahead and hire one.

What you can do
Consider your options – there's a lot to do and see in close proximity in Fort Myers and Sanibel, so it's likely you'll barely use a car if you do have one there; you're better off hiring a boat, bike, or Segway and making the most of being outdoors.
Leah Biery, from our supplier, Sanibel Sea School, shares her opinion on the issue of traffic in Fort Myers and Sanibel: "We love visitors, but traffic in our region is getting heavier each year, which causes pollution and noise on our peaceful islands, and an increasing number of animals are hit by cars annually. We recommend that visitors rent and ride bikes whenever possible to reduce crowding and their carbon footprint, and to help protect wildlife. Our area is very bike-friendly."
Responsible tourism tips
---
TRAVEL BETTER IN THE BEACHES OF FORT MYERS & SANIBEL
Leave things the way you found them – look at the shells, don't take them with you: they're never going to have the same appeal plucked from the seabed and stuck on your bathroom shelf; likewise, admire the beautiful flora and fauna, but don't be tempted to pick or disturb it.
There are lots of opportunities to learn about conservation efforts across the region, so it's well worth booking a walking and talking beach tour, or a half-day activity at one of the wildlife refuges, or sea schools in the area.
Fort Myers and Sanibel is packed with quirky vacation accommodation, many of which adhere to commendable initiatives that encourage the hospitality industry to conserve and protect the region's incredible natural resources – ask about your chosen accommodation's environmental policies to make sure you're on the same page.
Value the beaches for their astounding beauty – be sure to take any litter away with you, so that neither the pristine look of the seascape, nor the safety of local wildlife is at risk.
Make sure you're clued up about what wildlife inhabits the area that you're staying in and find out how to interact with it safely – sea turtles for example can confuse house lights with the light of the moon, which disrupts their nesting and hatching process.
There are a lot of companies offering boat tours and wildlife excursions across Fort Myers and Sanibel, most of which are reputable, but a few of which might not be – make sure you feel confident that the company you book with has enough environmental knowledge to deliver a service that's educational and fun for you and safe for the wildlife in question.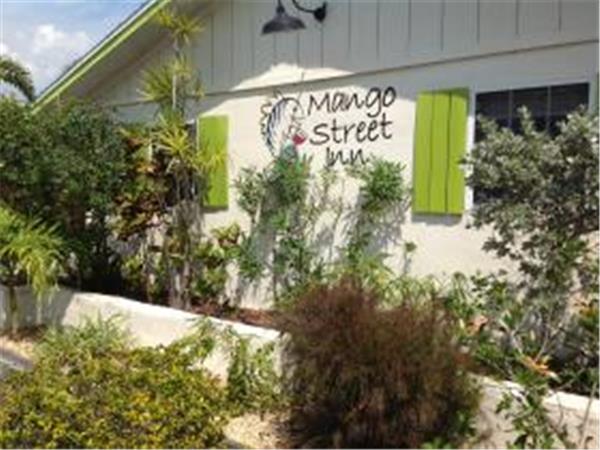 Unique bed and breakfast style inn on Fort Myers Beach
From
US $

105
per accommodation per night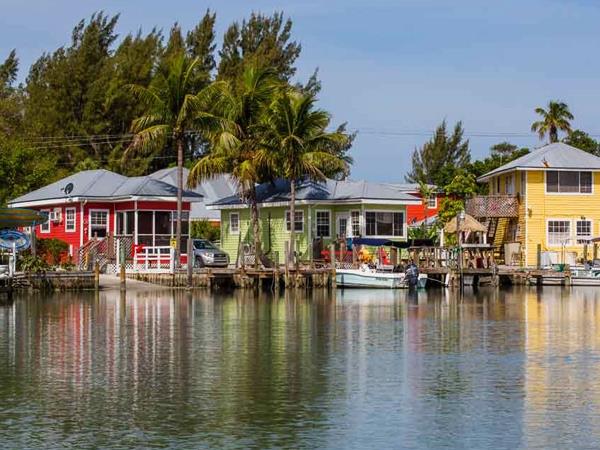 Charming waterview cottages by Gulf of Mexico and sunset bay
From
US $

119
per accommodation per night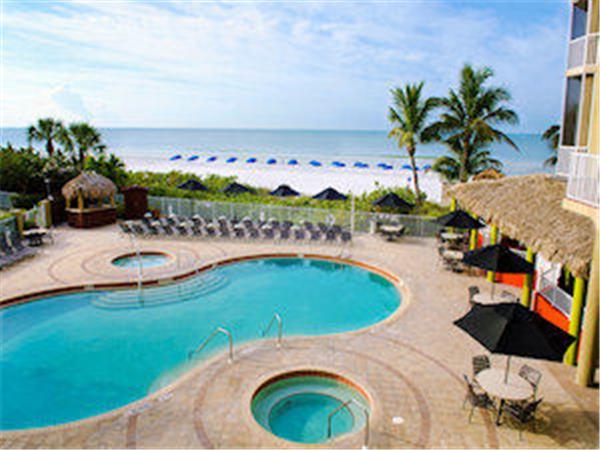 Luxurious all-suite accommodations with beach front location
From
US $

169
per accommodation per night