Things to do in Fort Myers & Sanibel
Things to do in Fort Myers & Sanibel
---
OUR TOP ACTIVITIES IN the beaches of FORT MYERS & SANIBEL
Beach dreams
Beaches here deserve the highest praise; they really are that good. The sand is gloriously soft and the sea is bright aquamarine, comfortably warm and clear enough to see your feet in. The beaches of Fort Myers and Sanibel really are the stuff of which dreams are made Ė mile and miles of mostly undisturbed soft, sandy coastline enveloped in a subtropical climate with the warm Gulf waters gently lapping at the shore. Bowmanís Beach on Sanibel Island is thickly wooded and pristine with no resorts or homes nearby, so is a very private and romantic spot in which to sit for an al fresco picnic and watch the sunset, while over on Captiva Island, Blind Pass is brilliant for kids, with crystal clear waters for snorkeling and a happy, family vibe. And, of course, thereís the regionís famous shell haul: hundreds and hundreds of different shapes, sizes and colours, they glint beautifully under the hot Florida sun casting a magical, shining glow as far as the eye can see. But best to leave there here for the next lucky travelers to admire.
Big nature
From water to wildlife, looming forest and swampy mangrove, Fort Myers and Sanibel is peppered from east to west with some extraordinary nature Ė all of it accessible. Doubtless youíll be surprised at the sheer scope of nature and wildlife across the region that counts warm-water loving manatees, loggerhead turtles that return to the beaches each May to lay their nests of eggs, dolphins that leap beside boats, grinning, and a seemingly infinite variety of birdlife among its masses. The JN Ding Darling Wildlife Refuge is a huge 7,600-acre wildlife refuge divided by miles of paddling, hiking and biking trails where you can organise recreational experience tours to learn about everything youíre seeing, or, if you feel like going freestyle, itís really easy to rent a bike, boat or kayak and head out safely on your own to discover the natural beauty around you.
Quirky accommodation
Unusually for somewhere so steeped in beach, the regionís accommodation is packed with personality and varies from relaxing Old Town cottages, to cute old-fashioned lodges made modern inside, quirky waterfront lodges, and all-singing-all-dancing resorts. You can choose peace and quiet, the thick of the action, or try a bit of both.
Water, water, everywhere
Just bobbing about in the warm waters of the big blue is glorious anyway, but the Great Calusa Blueway paddling trail is a staggering 300km of marked waterway that flows through mangrove tunnels and estuaries, sheltered bays and lush creeks, and is an absolute must for anyone able to canoe, kayak, or paddleboard. Canít do it? Get a lesson; instructors are everywhere.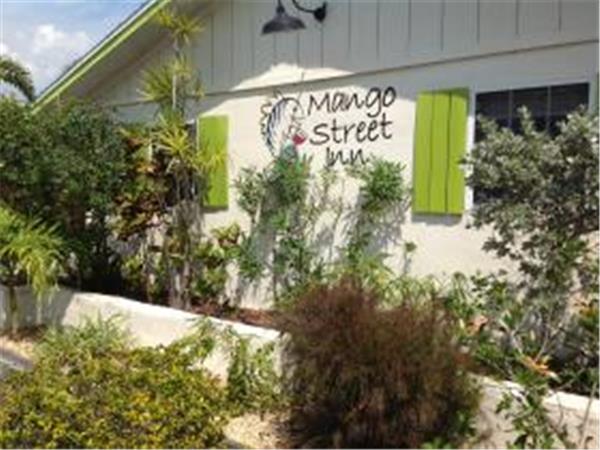 Unique bed and breakfast style inn on Fort Myers Beach
From
US $

105
per accommodation per night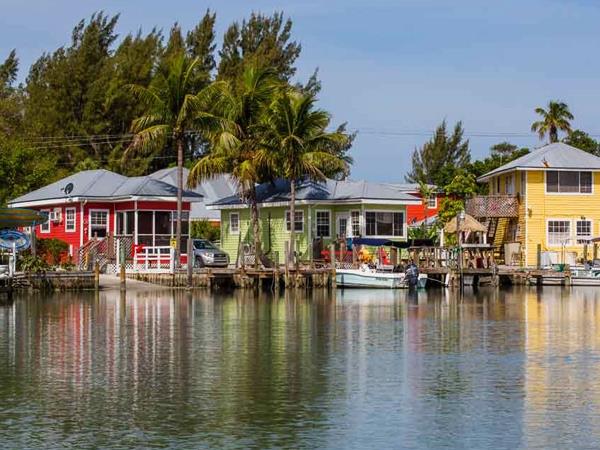 Charming waterview cottages by Gulf of Mexico and sunset bay
From
US $

119
per accommodation per night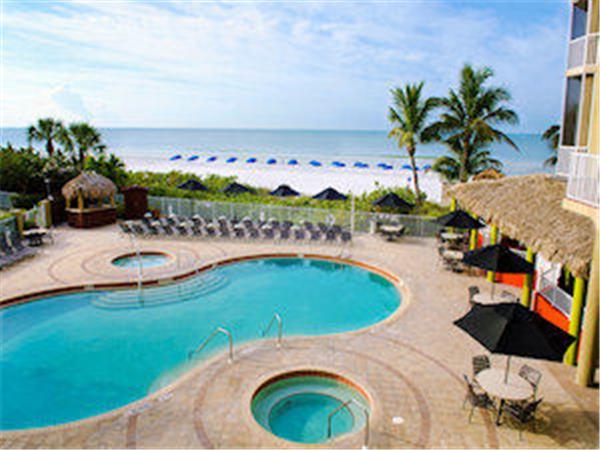 Luxurious all-suite accommodations with beach front location
From
US $

169
per accommodation per night