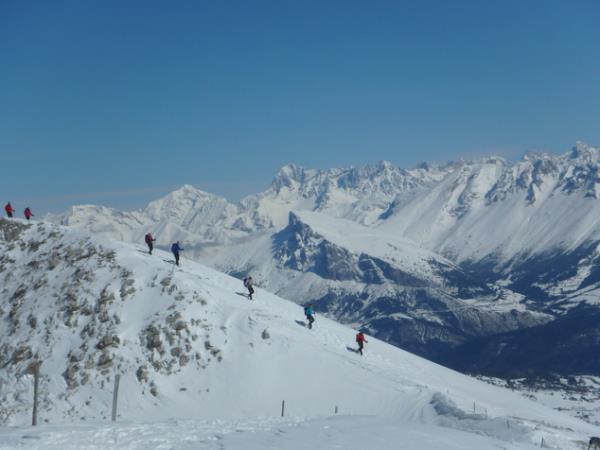 From
€1,259
excluding flights
The husky dog sledding, the ice climb, the snowshoeing itself, being out in such a beautiful environment! And our companions too - the other four people in the party were lovely, and we all got on very well together - enough in common to bond yet different enough for good conversation!
(more)
Angela Dennison
In terms of the most exciting part, it has to be the ice climbing...not part of our original plans but I'm so glad it was suggested. Slow down and enjoy your stay in what really is an undiscovered part of the Alps.
(more)
Norma Sherratt
Well organized, interesting, hassle free and great fun- the ideal introduction to the activities.
(more)
Matt Hannah
From
€830
excluding flights
It was a truly special and welcoming experience. This was a vacation which we will long remember and we feel we have made new friends.
(more)
Huw Thomas
We had fabulous weather to enjoy the scenery... It was a lovely relaxing vacation. The food was plentiful and good...
(more)
Catherine Mclaren
Wonderful scenery, great food, best company
(more)
Michaela Brinkhaus