Best time to go on an Indian Cultural Vacation

We headed to Punjab for pleasant temperatures in March. We combined it with the Holi Festival, which got the holi-day off to a superb start.

The wonderful thing about cultural vacations is that they don't have to be too affected by the weather. In fact, culture is usually informed by the weather.
Festivals
are a big feature of Indian culture, so we share some of the great ones below. You don't want to be doing too much architecture in hot season either, with May and June hitting a scorching 45°C. The best time to visit Rajasthan is Oct-Mar, avoiding Kerala during its Jul-Aug monsoon. But it is gorgeous just after the rains. Weather is like culture; everyone has their own favourite aspect.
Our India culture Vacations
Golden Triangle visitors tend to do a lot of walking, so you want to avoid the extreme heat of May and June. It can also freeze in Delhi during January and February. Diwali is a cultural delight, an autumnal festival falling in October or November depending on the year. The best times to visit Rajasthan is October to March, with the state's desert heat kicking in during April, May and June. The Rajasthan International Folk Festival in Jodhpur is a wonderful cultural event in October. The best time to visit the Punjab is from February to March, with temperatures a mellow 14-20°C. Himachal Pradesh is pleasant throughout March, April and May. It is more elevated so the humidity stays at bay for longer, and temperatures linger around 16-20°C. If you want to combine culture with coast in Kerala, October until February are the sunniest months. If you are planning to experience the state's Ayurvedic traditions, experts say that monsoon is the best season for rejuvenation therapies because the pores of the body open wide allowing them to fully absorb the oils and treatments. Monsoon peaks in June, July and August. If you are going to Tamil Nadu in January, be prepared to party, Pongal style. This is the most important Harvest festival celebrated by the people of Tamil Nadu and lasts for four days, usually around mid January. In the highly underrated state of Karnataka, the mountain roads can be badly hit by monsoon season which is from July until September. November to March are great months for cultural trips here, with temperatures not too excessive.
Our top India culture Vacation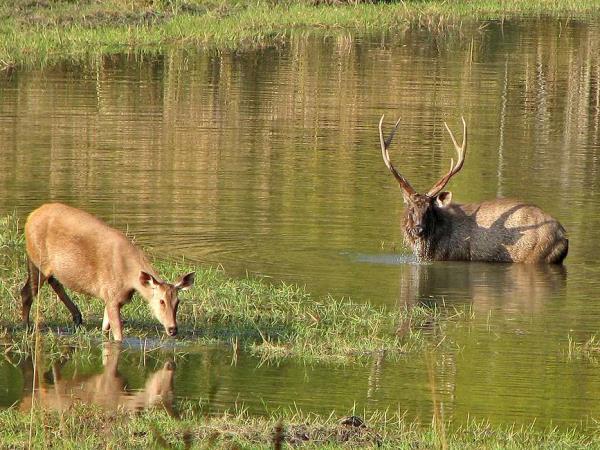 Brilliant experiences including Tigers and Temples
From £1199 to £1299 11 days ex flights
Tailor made:
This trip can be tailor made throughout the year to suit your requirements
If you'd like to chat about India culture or need help finding a vacation to suit you we're very happy to help.

Responsible travel recommends
Shanane Davis, Director of our supplier, True Luxury Tours:
"There are three seasonal events in India that are under the radar and very special. The first one is RIFF, the Rajasthan International Folk Festival , in October, with the highest level of traditional dancers from our regions. The second is the Jaipur Literature Festival in January, and famous authors and poets from all around the world are invited. The third one is the International Kite Festival which takes place in Gujarat in January. Every region has a kite festival too, but this one in Ahmedabad is mega sized."
Bikash Sharma, from our leading Punjab supplier Intrepid Travel:
"The best time to visit Himachal Pradesh is in March to May. The weather during this time is pleasant and there are no issues like landslides or road blockages. The end of May until August is rainy season and from December to February it snows in some regions of Himachal Pradesh, so we don't run trips."
Diana Syrett, Managing Director of one of our top Kerala suppliers, Kerala Connections:

Easter vacations are good for families. August to September is still low season in a lot of the lowlands, but you need to book flights well in advance for that time of year. Also we used to warn people about the second monsoon, in October and November, but it has virtually fizzled out."