India luxury travel map & highlights
---
MAKE THE MOST OF YOUR TIME
When you discover India in style, you are often following in the footsteps of royalty, be it British elite from colonial times in Kerala's hill stations or ancient Maharana, Maharajahs, Nawabs and Rajkumars in regions such as Rajasthan. Here, you will see palaces and forts that make Marigold Hotel look like a wild daisy. You can travel like royalty on the Maharajas' Express, getting on and off to visit former hunting grounds of the good and the great, now thankfully protected by national parks so that the good and great of the wildlife world are no longer hunted. Most strikingly, the king itself, the Royal Bengal tiger. The most majestic sight of all, of course, is the Himalayas, and nowhere more culturally rich to see these mighty peaks than in Kashmir.
Golden Triangle
India's cultural Golden Triangle refers to New Delhi, Agra and Jaipur, which form a triangle on the map. Fly into New Delhi, the capital, then head to Agra in Uttar Pradesh state and onto Jaipur in Rajasthan. To
do it in style
, book a tailor made trip with a private driver, stay in stunning heritage hotels or take the Maharajas' Express train. And time it with something classy like Jaipur Literary Festival in Jan.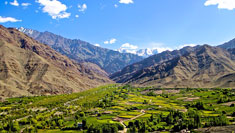 Kashmir & Ladakh
India's section of the disputed territory of
Kashmir
is the state of Jammu and Kashmir and, after years of conflict, the FCO lifted its ban in 2012, although still only advises travel to Ladakh and cities of Jammu and Srinagar. But with a private driver, hotels in stunning places like Leh, a houseboat stay in Srinagar Valley and some camping by Pangong Lake in the Himalayas this is, indisputably, Himalayan heaven.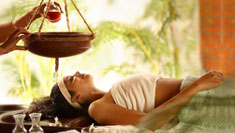 Kerala in style
There is down-by-the-beach cool
Kerala
and then there is cultural, classy and cathartic Kerala. Cultural because of its history of spice trading, colonial influences and unique cuisine. Classy with heritage hotels on backwaters or beaches, and cathartic because this is the home of Ayurvedic medicine and treatments to heal mind, body and soul. Head to the tropical Western Ghats for hedonistic hiking too.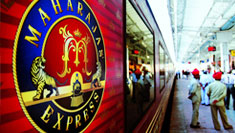 Maharajas' Express Train
One of the most stunning ways to experience Northern India's cultural and natural highlights is to spend a week on board this beauty. With luxurious cabins, panoramic observation compartments, bars and fine cuisine, you are traveling the way Maharajas did when these trains were built, bespoke, for them. Hop off to visit Taj Mahal, Ranthambore National Park and Jaipur in Rajasthan.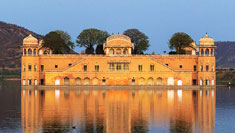 Royal Rajasthan
Rajasthan
is chic and cultured with its history of Maharana, Maharajahs, Nawabs and Rajkumars. Jaipur has not just one but two palaces, Hawa Mahal and Jal Mahal. Udaipur boasts Venetian-like waterways that glisten in front of Lake and Jag Mandir Palaces. And Jodhpur is a cultural hub with arts and literary festivals. The heritage hotels in restored palaces and castles are heavenly and the fine art shopping is world class.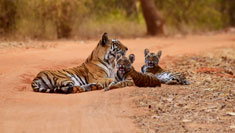 Tiger watching
They are the kings of the jungle here, elusive and exalted and, ironically, the precious few that remain are now on former royal hunting grounds. Going on a luxurious tiger watching vacation means you have private driver guides, get off the beaten track and avoid the crowds at
Ranthambore
, with game drives in quieter reserves such as
Bandhavgarh
or
Kanha
. Stay in luxury jungle hotels with views to die for.
India luxury travel advice
---
TIPS FROM OUR FRIENDS IN INDIA

Shanane Davis, Director of our supplier, True Luxury Tours, which specialises in high end trips to India.
Kite festivals
---
"The International Kite Festival takes place in January in Gujarat, the state below Rajasthan. Every region has a kite festival, but the one in Ahmedabad is mega sized. You are looking at tens of thousands of kites flying, they are all handmade, there is this huge variation of colours, and then lots of other things going on around it."
Lesser known art & architecture
---
"My family has been in conservation patronage for four generations, and I would say that of course the Taj Mahal is wonderful but there are other buildings which are architectural masterpieces at a finer level. Do not miss Fatehpur Sikri nearby because architecturally it is a perfect mix of European, Jain, Rajput and Islamic influences. And although Agra is quite a difficult city, and not a very good representation of India, these buildings are definitely worth honouring. The Royal Art Collections are something not something many tourists know about, but they are in most of the provinces and open to the public to go as museums. These are in extraordinary palaces still owned by the erstwhile royal families, but they are open to the public. Seeing them with a guide who really has in depth knowledge is a wonderful experience and not usually on traditional tourist itineraries."
Varied cuisine
---
"Do seek out Muhgai cuisine, it is wonderful, and can be found in Old Delhi. It was developed under Islamic rule. The Mughals adopted a lot of Persian and local Rajput royal families' etiquettes and became very cultured over the next few generations. It is a fusion of local with Persian cuisine and it is exceptional. This is very different from what people expect of Indian cuisine which is spicier and comes from Gujarat or Punjab. But these cuisines that were in the different courts over time are very sophisticated and very different. In western Rajasthan, there is a fine traditional Rajput cuisine, west of the Aravalli Mountains. This is very complex but wonderful. Also, don't miss all the different lassis; each region has its own. You can find families that have specialised in them for generations."
How to dress
---
"Bare legs and shoulders and low cut blouses are complete faux pas. A lot of tourists do it because they don't realise, or because it is hot. But I recommend long cotton trousers or long cotton skirts, and cotton t-shirts that aren't low cut. Indian people are very welcoming of other cultures and quick to adapt, but this issue of clothing is something they really don't understand. And of course, with light cotton you are actually cooler than if you are less dressed, because the sun isn't hitting your skin directly. Also bring a cotton shawl to cover your head when going into temples or mosques. "
Shopping tips
---
"There are two worlds for shopping in India. There is the world of low quality handicrafts, and then there is shopping at the higher end which is where local people buy gifts and so on, with high quality Indian products which are still affordable. Such as handmade silks, perfumes, pashminas, handmade paper and high quality decorative arts, such as statuary or lacquered bowls. The art of lacquer originated here, as lac insects are indigenous to India. We maintain our patronage of this art form in order to ensure that the tradition survives. Rajasthan is where the most high quality handicrafts can be found in India, and for high quality, genuine handicrafts in Delhi, go to the state emporium called Baba Kharak Singh Marg in Connaught Place, New Delhi."
Tipping in India
---

Rajat Kumar, Managing Director of our supplier ExplorIndya:
"I would ask that people do not tip excessively. There is nothing wrong in sharing the wealth, but money has a different value here and when you give excessively people start expecting things unreasonably. They start to believe that they deserve more than they are due, and this becomes a perverse culture in hospitality. Just because the converted value of the service or product is far less than what it might be in your country doesn't mean that it isn't in keeping with the standard of living here. If a beer costs a tiny amount, that doesn't mean you should have to pay four times the amount just because you like the face of the person serving it. It creates a perverse culture in a tourist driven economy, with people becoming greedy, as the level of expectation gets raised across the board. We give our guests very detailed tipping guides to help them tip responsibly."

Diana Syrett, Managing Director of one of our top suppliers, Kerala Connections:
"If you give a tip, don't expect a thank you. Sometimes our customers are worried that they haven't given enough, but it is not in Kerala culture to say thank you. The cultural thing is that the pleasure is for the person giving the gift, and therefore you don't have to thank them. So, generally, thank yous are few and far between; please don't think people are being rude, it is just their way."
Tips from our travelers in India
---
ADVICE FROM THOSE WHO HAVE BEEN THERE
At Responsible Travel, we think the best people to advise our travelers are often... other travelers. They always return from our tours with packing tips, weather reports, ideas about what to do – and opinions about what not to.

We have selected some of the most useful India luxury travel tips that our guests have provided over the years to help you make the very most of your vacation – and the space inside your suitcase.
"Be flexible! Pace yourself and keep all your senses open. Remain available to new and unexpected experiences even if they are not on your itinerary, and try to just observe and listen (rather than evaluating/comparing). India is a complex and challenging place, especially for a new comer. ..On a practical level, definitely consider staying in historic buildings and homestays rather than traditional hotels." – Janice McGuire
"Research the options very thoroughly and ensure that you request an itinerary which reflects your interests. Including a safari experience is well worth while, particularly the Keoladao National Park with amazing opportunities to see migratory and resident birds...All accommodations were truly memorable and ranged from homestays to elaborate palaces! Our stay in Bhindar coincided with Divali celebrations: we enjoyed sharing time with the family of the Hostess as well as connecting with local village life." – Cicely Thorpe
"Kerala was incredible from start to finish. As we came to each destination the only word that fit was ' paradise'. Take the chance with smaller hotels and homestay. It means you get to see more of everyday Kerala. Also make sure you experience auyurvedic massage." – Samantha Smith
"Go for it. RT (and the operator) did an amazing job. Everything was so steamlined. Not what you'd expect from an India vacation! Just be prepared for the humidity. Wear your bikini under light full-length clothes. A sarong is a must. Doubles as a skirt, sarong over bathers for the beach and a light bed-sheet ." – Susan Ainger
"Bring lightweight sneakers with good soles for walking on slippery dirt surfaces or rocks- no need for hiking shoes. Bring binoculars! So many beautiful birds to see! Bring sunscreen and bug spray if you tend to be eaten by mosquitoes. The mountains really get cold at night, so absolutely bring a warm sweater and long pants and a light warm hat." – Julia Jean-Francois