INDIA TAILOR MADE HOLIDAY TRAVEL GUIDE
---
2 MINUTE SUMMARY
Tailor made vacations in India enable you to create a unique itinerary which balances free time, guided tours and optional excursions and activities, at a pace that suits you. If you're visiting India for the first time then Rajasthan offers an authentic, classic experience. Kerala is another great location for first timers with a laid back vibe that's reminiscent of Southeast Asia, although far more subtle. Why not build wildlife watching and overnight stays in central India's national parks into the mix or spend time with a family in one of the rarely-visited villages between India's Golden Triangle? This is your vacation and you know what you'd love to see and what you'd feel comfortable doing. However, trust your tour op, your local guide, and your instincts, as a tailor made tour in India allows you to explore with freedom but with the added security that everything's going to be all right.
What does a tailor made vacation in India entail?
---
What Responsible Travel recommends
Kate Zhukova, from our tour partners Rickshaw Travel, explains why tailor made works: "A tailor made vacation in India gives you as much time as you want to visit the places that you're most interested in. It allows you to get a better feel for the country with expert advice guiding you on an experience that's as much about adventure as it is about having the freedom to travel and explore."
A tailor made vacation in India gives you the freedom to explore, the flexibility to choose, and the reassurance that accommodation, transport and tour guides have been organised in advance by a responsible tour operator working closely with the local community. Private cars with your own driver, overnight sleeper trains and internal flights can all help you travel across India as efficiently as possible, although it's definitely a good idea to spend at least a couple of nights in each place so you can really begin to appreciate your surroundings.
You can join a small group, if you like, for part or all of your tour with separate accommodation allowing you to socialise or relax as the mood dictates. Supporting local people in India is pivotal to responsible tourism which is why sightseeing tours of Agra, Old Delhi or Varanasi, for example, will be undertaken with a government trained guide who is from the surrounding area. Visiting smaller, out of the way, locations such as Orchha or the lesser known villages between Jaipur and Jodhpur, is another way that your hard earned tourist rupees go into the pockets of people who need it most.

Staying in homestays, small, family run hotels or restored havelis gives you a chance to meet local people, have a chat over chai and learn more about the traditions and culture of communities living away from the popular tourist districts. It doesn't matter whether you've been to India before or not, a tailor made tour lets you decide on the pace, the excursions and the optional activities that you'd like to include within your itinerary. This is a chance to travel and experience India without the added pressure of doing it all on your own. Why waste time queuing for tickets or chance your luck when booking accommodation when you could be putting your feet with a cool glass of Kingfisher and watching the sunset over the Ganges?
INDIA TAILOR MADE HOLIDAY MAP & HIGHLIGHTS
---
MAKE THE MOST OF YOUR TIME
Tailor made tours of India allow access to everything from Himalayan mountain tops to tigers' tails and backwater houseboats, with an inordinate amount of architectural and spiritual heritage in between. Travel by train, chauffeur-driven car or 4x4 safari vehicle as you experience one region at a time and really make the most of your time away without compromising on comfort or ticking off popular sites just for the sake of it. States like Rajasthan in the north, Kerala in the south and Madhya Pradesh in the middle, are incredibly varied in terms of landscapes and things to do; so choose where you think you'll appreciate the most or just stick a pin in the map and dive right in.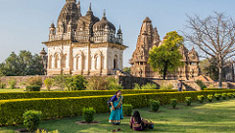 Golden Triangle
Stretching for 720km,
India's Golden Triangle
features Jaipur, Agra and Delhi with a chauffeur-driven car an efficient means of traveling point to point. Delhi delights and increases pulse rates prior to Jaipur where the City Palace, Amer Fort, textile bazaars and ancient temples await. Finally, the southeastern point, Agra, boasts the Taj Mahal to ensure your trip to northern India takes in all angles.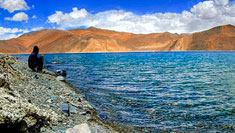 Kashmir & Ladakh
A tailor made tour of Kashmir and
Ladakh
, where northern India embraces Tibetan Buddhism and the Himalayas, is actually a lot more accessible than you may at first think. Start in Srinagar, which is awash with Mughal gardens, floating markets and waterways, before continuing to Leh, the Nubra Valley and Panong Lake for reflective evenings under the stars, on the border with Tibet.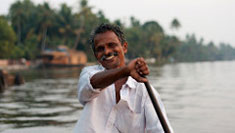 Kerala
Southwest India has long been revered for its trading status although now it's the former rice barges converted into houseboats that are integral to the livelihoods of those occupying the banks of the backwaters. Building a
Kerala
homestay into a tailor made tour lets you sample life like a local as well as providing a relaxing stop over between the
Western Ghats
, Cochin and Periyar Wildlife Sanctuary.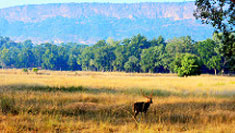 Madhya Pradesh
India's centrally located state of
Madhya Pradesh
has long been hailed for its preserved natural heritage with Pench,
Kanha
and
Bandhavgarh
National Parks guaranteed to give tailor made tours a tad more bite. Aside from tiger safaris, Madhya Pradesh is home to the UNESCO caves of Bhimbetka and some exquisite ancient architecture, with Kandariya Mahadeva having to be seen to be believed.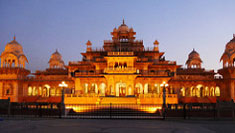 Rajasthan
India's largest state provides travelers with an enviable amount of tailor made options ranging from game drives in
Ranthambore National Park
to day trips to Jaipur, Jodphur and the sacred bathing ghats on Pushkar Lake. Also, throughout
Rajasthan
, you'll find converted palaces, forts and small hotels which invite incredibly authentic experiences close to a selection of cultural and spiritual sites.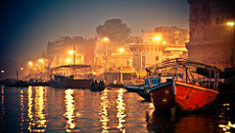 Varanasi
Set against the banks of the Ganges where the constant scent of incense fills the air, Varanasi is India's most holy of cities and approaching by train from Satna is certain to exceed all expectations. Hinduism, Buddhism and Islam sit side by side in a city of colourful chaos where cricket, cows and cultural wonders form the backdrop to one of India's most spiritually inspiring crown jewels.