Can't decide between Jordan's desert archaeology and Israel's significant cities? You can visit both countries with ease on a guided tour. In Israel and the Palestinian territories, the eyes of the world are always watching. This area is of vital spiritual importance to three major world religions: Judaism, Islam and Christianity. People often carry a religious text to supplement their guidebook, as they navigate Bethlehem, Nazareth, Jerusalem and Galilee.

And then there's Jordan – a quiet country surrounded by louder, more newsworthy neighbours, where Bedouin tribes live in desert domesticity and archaeological sites are laid out as generously as market stalls displaying their wares. UNESCO-listed Petra and Wadi Rum top most travelers' bucket lists here.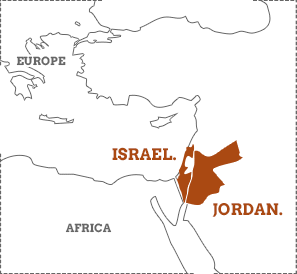 The Jordan river runs between the West Bank and Jordan, giving both their names. It ends in the Dead Sea – a sparkling saltwater lake, from which Israel's high Judean plateau and Jordan's hills can be seen on either side.

The Dead Sea is a natural place to press 'pause' between the two countries. After desert trekking and wadi hiking, slathering on some mineral-rich mud or bobbing buoyantly in the water should eliminate any residual stress.
Our Israel and Jordan Vacations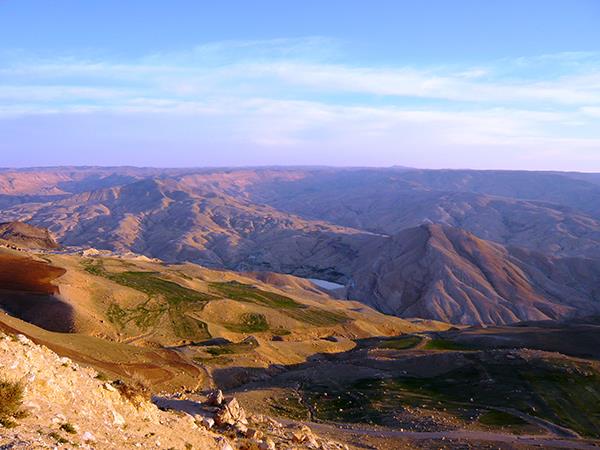 A tailor made tour of Jordan & Israel, breathtaking sites & fascinating history
From
£

3295
15 days
ex flights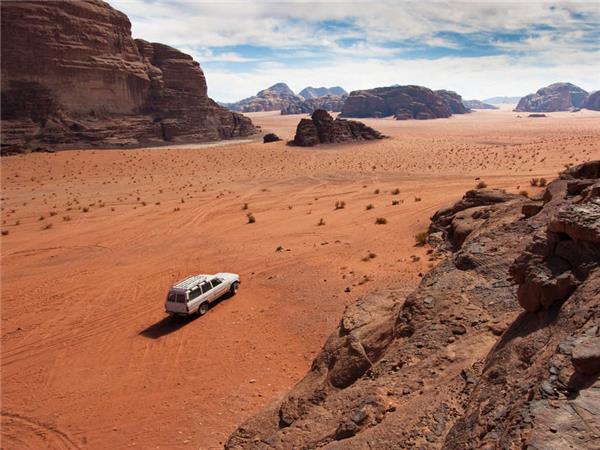 Tour the historical & cultural sites of Jordan and Israel
From
US $

2690

to

US $

3300
11 days
ex flights
Israel and Jordan map & highlights
Holy Lands, desert lands, Roman towns, Bedouin tribes – the best part of combining Israel and Jordan are the number of millennia and faith-spanning leaps you'll make along the way. A popular route between Jordan and Israel follows a 'U' shape – start in Amman, Jordan's coffee-loving capital, dip south to skirt the Dead Sea, visit Petra and then reach into Wadi Rum, deep in the south of the country. Crossing the border between Jordan and Israel at Aqaba on the Red Sea, scoop back up to the Israel side of the Dead Sea, past Masada – before the land rises up to the Judean Mountain Plateau, through the Negev desert and towards Jerusalem.
1. Dead Sea
You can see Israel from Jordan and vice versa across the narrow, salty sliver of the Dead Sea. Here, the water is 10 times more saline than sea water, and you're hundreds of metres below sea level. 'Swimming' here is an unforgettable experience – the water is weirdly viscous, and buoys you up unnaturally high. There are lots of wellness resorts here, but you'll have more fun and support a local community at a kibbutz.
2. Jerash
You might have an even better experience seeing Roman ruins in Jordan than you would in Italy – there are far fewer crowds here than there are in Rome. Jordan's ancient Roman city, Gerasa, sits just outside of modern day Jerash. Enter via a triumphant gate – Hadrian's Arch – visit the Temple of Artemis and take the perfect perspective-bending photo of the long colonnade that curves around the forum.
3. Jerusalem
Getting your head round Jerusalem on one trip would take a miracle. Israel's intense city is heavy with history, and pregnant with religious significance. The Mount of Olives offers incredible city views and a breath of fresh air away from the crowds who throng at the Church of the Holy Sepulchre, the Dome on the Rock and the Wailing Wall. From here it's easy to reach Bethlehem on the West Bank.
4. Nazareth
Nazareth is the largest city in the north district of Israel. The childhood home of Jesus is a popular site for pilgrims to its cathedral, the Basilica of the Annunciation. Built in the 1960s, it's a concrete example of modern Christianity in a region better known for its archaeological ruins. The wider area, with Mount Tabor, the Jordan River, and the Sea of Galilee (the world's lowest freshwater lake) is great for nature lovers.
5. Petra
Nowhere is archaeology quite as appealing as at Petra. Built around the 1st century BC by Nabateans, this rock-cut settlement once had around 20,000 inhabitants. Pack your hiking boots, there are 850 steps up to Ad Deir monastery, among Petra's most famous facades, and the archaeological sites span tens of kilometres. Evening light makes the red sandstone 'Rose City' blush deeper, and there are atmospheric candlelit tours at night.
6. Wadi Rum
Some 80km south of Petra, Wadi Rum, the largest wadi (valley) in Jordan, is a vast expanse of red desert and sandstone rocks. It's readily appropriated by the film industry whenever they need a scene set on Mars. But those amazing, star-filled skies, seen from a Bedouin desert camp aren't Sci-Fi – they're very real. Come for camel treks and sleeping under canvas.
Our top Israel and Jordan Vacation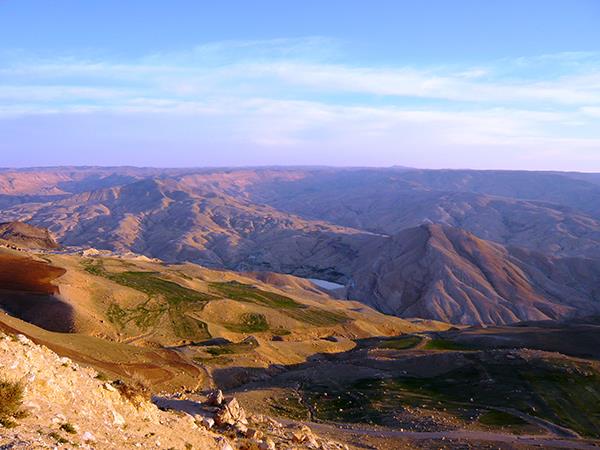 A tailor made tour of Jordan & Israel, breathtaking sites & fascinating history
From
£

3295
15 days
ex flights
Tailor made:
Departures can be arranged at anytime to suit you throughout the year
If you'd like to chat about Israel and Jordan or need help finding a vacation to suit you we're very happy to help.

More about Israel and Jordan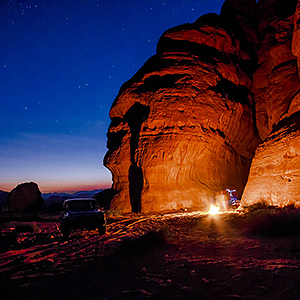 You can visit Israel and Jordan at any time of year – you're unlikely to encounter bad weather or particularly bitter temperatures. Check our weather charts and decide for yourself the best time to visit Israel and Jordan.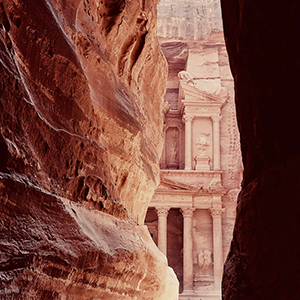 Make the most of your time in the Middle East by visiting Israel and Jordan together. They make great companion pieces when you're looking for a taste of history, especially if you're interested in archaeological sites.