Religious sites
Israel is a place of pilgrimage not only for Jews but also Christians and Arabs, which means there are a lot of bells ringing, calls to prayer and tranquil Torah readings. Although the crowds can be overwhelming, and some may feel cynical about the commercialism around religion in Israel, there is no doubt that the spirituality of this country is tangible. Whether you are walking down the Via Dolorosa, or 'Way of the Cross' leading to Holy Church of the Sepulchre, where it is said Jesus Christ was crucified, visiting the Wailing Wall, taking a moment of sanctuary in Nazareth's Basilica of the Annunciation, being blinded by the golden beauty of Jerusalem's Islamic Dome of the Rock, or walking in famous footsteps around the Sea of Galilee. There is no getting away from it. Israel is holy - and wholly captivating for cultural vacations as a result.

I stayed on a kibbutz in the eighties, and it was like a hippy commune. Cool, but a bit kooky. Today, they seem to be gorgeous eco lodges, totally switched on to sustainability.

Be tempted by wilderness
There is one perfect way to walk away from politics, and indeed religion, in Israel. To go there on a hiking vacation. Around the Lake of Galilee, out into the Negev Desert, or through the almond and olive groves of the Jerusalem Hills. With plenty of guided tours on offer, which not only ensure your security but also mean that you benefit from expert knowledge in history and archaeology, this is definitely the most tranquil way to visit Israel.
Sites, digs & tells
Israel is archaeology central, with a plethora of sites, digs and tells that cover the Persian, Byzantine, Roman, Hellenic periods. All of which can be seen on cultural vacations here. And not just dusty old ruins, we are talking full on cities being unearthed, and still being unearthed such as at Meggido, or masterful forts such as Masada, which was built by Herod the Great, and notorious for being the place where Zealots climbed up to, defeated the Romans and then, when threatened with re-capture, committed mass suicide. Another of Herod's marks can be found, in a big way, at Caesarea, where you can still see its Roman port, aqueduct and magnificent amphitheatre. With 12th century Crusader city ruins thrown into the magnificent mix.

And then there is Jerusalem, of course, where the Old City surrounded by 17th century Ottoman walls, is divided into four Quarters: Muslim, Jewish, Armenian and Christian. Each with alleyways packed with archaeological wonders and buildings that are bursting to the seams with history. The Rockefeller Museum in East Jerusalem, formerly the Palestine Archaeological Museum, is as much a pilgrimage for archaeologists as the Church of the Holy Sepulchre is for Christians.

Our top trip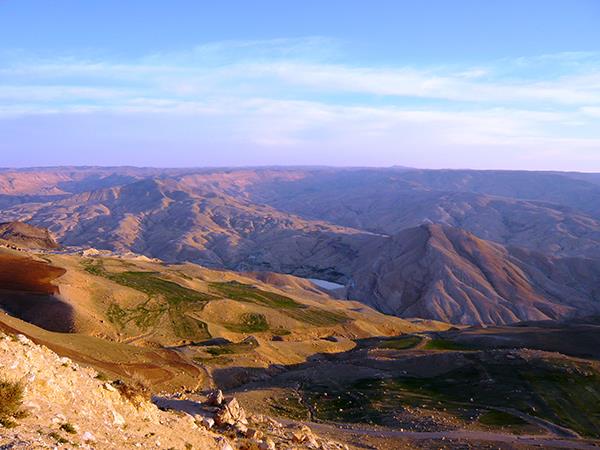 A tailor made tour of Jordan & Israel, breathtaking sites & fascinating history
From
£

3295
15 days
ex flights
Tailor made:
Departures can be arranged at anytime to suit you throughout the year
If you'd like to chat about Israel or need help finding a vacation to suit you we're very happy to help.


Rather naively, I thought it might all be Kosher and chicken soup. Not only did I have to eat my words, I had to eat from morning 'til night. Israel is like one beautiful banquet.

Loaves, fishes & so much more
Israel is one big meze of Mediterranean fused with Middle Eastern marvels. Street food from falafel to shawarma is sublime. The markets are packed with pittas, pomegranates and halvas, Misada Mizrahit are Middle Eastern 'set menu, fish, salad and chips' type hang outs, and Jerusalem's restaurants just about cover the global gamut of gourmet gorgeousness.