Small group tours in Jamaica
As in most of the Caribbean, tourism in Jamaica revolves around large resorts. Here, they predominantly sprawl along the coastline near Montego Bay, Ochos Rios and Negril. These glossy behemoths can be tempting – with their multiple pools, kids' clubs and all-inclusive deals – but they create an uncomfortable barrier between tourists and local populations, with most people only venturing out of their hotel on organised excursions that deliver about as much authenticity as that Rasta themed merch on sale at the airport gift shop.
Yet many people are afraid to travel independently in Jamaica, deterred by
high crime rates
, poor public transport and haphazard driving. That's where
small group tours
come in. They get you around safely and let you cover more ground in less time. Your days are not spent queuing for buses or finding hotels – so you can squeeze more into your vacation.
You get stuck right in to Jamaica proper, combining celebrated highlights with experiences that independent travelers might miss – a homestay in Cockpit Country, a lesson in Jamaican patois, lunch in a hidden roadside jerk shack. This is hassle free, time efficient travel, but it also delves deep, taking you to the heart of Jamaica in an intense, immersive burst. And your money will go directly to local businesses and guides, not to international hotel chains, many of whom pay their employees poorly.
Our Jamaica Vacations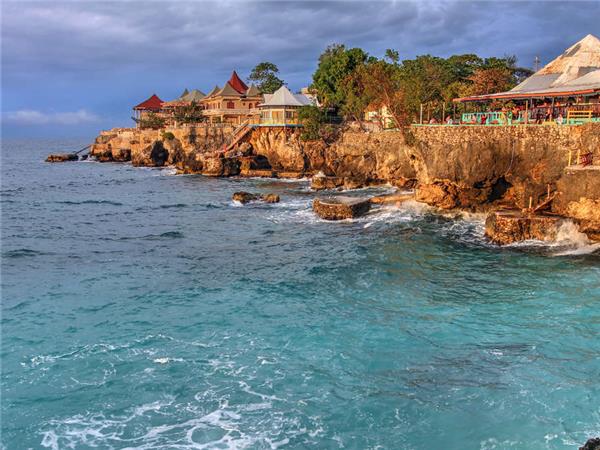 Jamaica highlights tour in 12 days
From
US $

3200

to

US $

3440
10 days
ex flights
What are small group vacations about?
Aled Evans, from our vacation company Undiscovered Destinations:
"If you like traveling with likeminded people who want to get away from the all inclusive hotels, then a small group tour gives you that option. Keeping the group small means interaction with your guide and local people is maximised, while costs are kept lower than traveling on a private tour or excursion."

On a small group vacation in Jamaica you'll travel in a group of around eight to 12 people depending on the tour operator. Often, though, tours run without every place being full, so you may be part of a group of even fewer travelers. You'll be amongst people of all ages, from around the world, with plenty of solo travelers, too, and as you're all there because of a love of travel, it's easy to bond.
The tour leader is the key to any small group vacation. They aren't there to herd you around, but to plan, advise and make sure that everything runs smoothly. The majority of tour leaders are Jamaicans and extensive training is always provided for everyone leading the group.
On a small group tour, the itinerary is fixed, but there'll be free time thrown in too, for you to explore independently or join an optional excursion. Our small group vacations actively try to include responsible visits and strategies, too, from providing water so you don't need to buy bottled supplies, to taking you to community projects, charities, art collectives and markets.

Accommodation is characterful and varied – a simple cabin in the mountains perhaps, followed by a night in a small, family-run hotel or guesthouse and then a homestay in a remote Maroon community. They are carefully chosen by our vacation companies, not just for their comfort levels (some properties can be a little rustic) but also for their character and relationship with both the surrounding community and their natural environment.
Our top Jamaica Vacation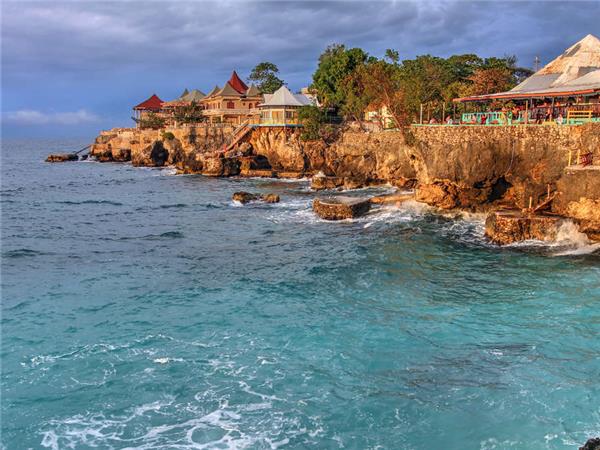 Jamaica highlights tour in 12 days
From
US $

3200

to

US $

3440
10 days
ex flights
Small group travel:
2023: 30 Oct, 20 Nov
2024: 24 Jan, 14 Feb, 28 Feb, 20 Mar, 24 Apr, 2 Oct, 30 Oct, 13 Nov, 27 Nov
If you'd like to chat about Jamaica or need help finding a vacation to suit you we're very happy to help.

Where will I go?
Small group tours start and finish either in Kingston or Montego Bay and last between eight and 12 days. You'll be able to combine popular sites – the Bob Marley Museum in Kingston, for example – with the quieter charms of towns like Black River, with its colourful wooden houses and picturesque fishing harbour, Accompong, one of the sole remaining Maroon outposts in Jamaica, and indigenous Rastafari villages where you can meet local farmers, musicians and artisans and practise your Jamaican Patois. There will also be time to explore the darker side of Jamaica's history, in the Great Houses, plantations and slave dungeons that speak to the brutality of the transatlantic trade and its aftermath.
Wildlife plays an important role too, and you can check out the birds in the Blue Mountains, enjoy a safari in the Black River wetlands where crocodiles vie for attention with fish eagles, and swim in cool pools beneath mountain waterfalls.
For Carmel Hendry, from our small group vacation operator Explore, homestays amongst the Maroon communities of Cockpit Country are an experience that's both genuine and memorable. "It's really interesting because it's totally authentic," she says. They are autonomous, they have their own chief, they are not bound by Jamaican laws, and they're not geared towards tourism. You have to ask them questions in order to get to see all the cool stuff that they actually do, because they haven't been trained on the hospitality side of things as such. As we have a tour leader there, it allows you to become more involved in the community. They have communal meeting houses where they often do breakfasts and dinner together and the villagers are out in the open most of the time, pottering around each other's houses."
She also points to the importance of low-impact tourism, such as small group tours, in keeping these communities going. "One of the communities that we stay in dates back to the 1700s, and they try and do a lot to keep the population there, which is why they have opened themselves up to tourism. They find that a lot of young people are moving to get jobs in Kingston or Montego Bay or elsewhere on the island, and they want to retain their heritage and the lifestyle."