Things to do in Jersey
---
Our top activities in Jersey
Go kayaking

Kayaking is a safe, relaxing way to explore secluded coves, tiny islets, offshore reefs and even caves from a completely different perspective. Qualified guides are happy to instruct first-time paddlers, or give expert tips to more advanced kayakers. Kayaking is available all year round, and is suitable for kids aged over eight.
Explore the Jersey War Tunnels
A dark antidote to Jersey's escapist vibe, the Jersey War Tunnels offer a shocking glimpse of reality. The museum is housed in an underground hospital, which is surrounded by tunnels hewn under hellish conditions by some 60,000 slaves who were brought in from Spain, Russia, and Ukraine during the German occupation. Those who fell were simply replaced by yet more slaves. An estimated 10,000 bodies are buried in the walls. At the beginning of the tour, you are given one of the slave's identity cards to carry round with you – at the end you will discover what happened to that person. Though-provoking, chilling and gripping, you can take time to contemplate the past when you finish the tour in the Garden of Reflection.
Get on your bike
Cyclists won't be lost for things to do in Jersey; it is every two-wheeler's fantasy, with 15km per hour speed limits, priority for bikes, well-marked routes and even traffic-free lanes. Even the size of the island lends itself to bike exploration – the full circuit is around 65km, with many of the main attractions just a short pedal away from each other. Well-marked, self-guided routes take you through inland forests, through quaint villages and along cliff tops, while guided tours with locals reveal insider secrets about the island's history, culture and environment.
The Cycle West initiative incorporates gorgeous routes in France, England and the Channel Islands, and the Jersey leg follows car-free 'Green Lanes' from St Helier to Corbiere, following disused railway lines and passing an iconic lighthouse. You can spend as long or as little as you want in the saddle – but remember, the more exercise you do, the better your excuse for tucking into the rich Jersey fare at the end of the day!
Become a foodie


If you've never travelled for the food before, Jersey might change your mind


As well as its famed cows and potatoes, its seafood is superb, there is a whole host of local fruit and veg, and its wine, cider and apple brandy industry is thriving. One of the most unusual things to do in Jersey is to take it a step further and go foraging along the coast – for shellfish and other exceptional local treats.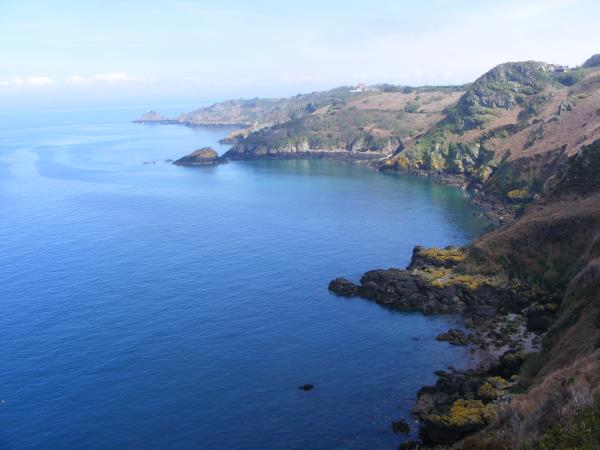 Walking vacation on Jersey in the Channel Islands
From
£

699
8 Days
ex flights