Soaring higher than Mont Blanc, Mount Kenya towers over the East African plains, tempting trekkers away from popular Kilimanjaro with its challenging trails and beautifully bizarre landscapes.

Mount Kenya, which towers to 5,199m, lies right at the heart of Kenya. This dormant volcano is characterised by rugged peaks, glaciers, waterfalls and valleys carved by over three million years of erosion. Its flanks are carpeted in a great diversity of flora, from thick bamboo forest to heathland and rare Afro-Alpine moorland where huge, otherworldly plants such as giant groundsel thrive. Forest dwelling elephants and buffalo graze in clearings at lower elevations, while shimmering sunbirds, elusive high-altitude zebra and cute rock hyrax live higher up. Trekking up Mount Kenya is the best way to discover its many wonders, during a challenging but achievable five days on the trail.
Despite Mount Kenya's many attractions – awesome scenery, exotic flora and fauna and superb trekking – it is somewhat overshadowed, metaphorically at least, by Africa's highest peak, Mount Kilimanjaro in neighbouring Tanzania. Admittedly, Kenya may not be as immediately recognisable as Kili, whose iconic flat-topped cone is iced with snow, but up close it's way more fascinating and varied, proving that second highest should not be confused with second best. So, while those intent on bagging Africa's big one flock to Kilimanjaro's barren flanks (Kili sees 20 times more visitors than Mount Kenya), trekkers who prize scenic beauty over feet and inches choose
Mount Kenya
, 400km away, with the added bonus that, once here, they may have the trails to themselves.
Our Kenya Vacations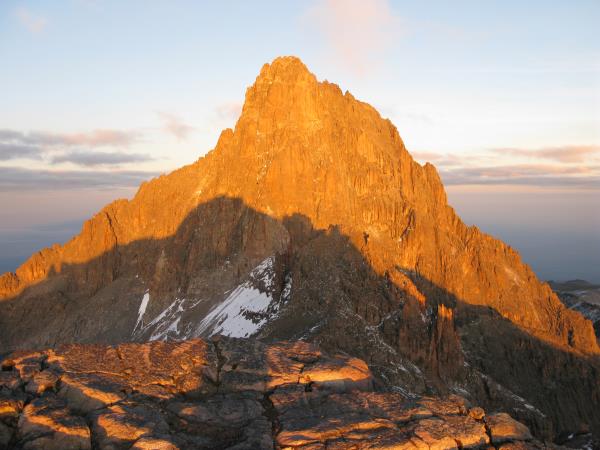 Mount Kenya high altitude walking trip in Eastern foothills
From
US $

1800

to

US $

2250
9 days
ex flights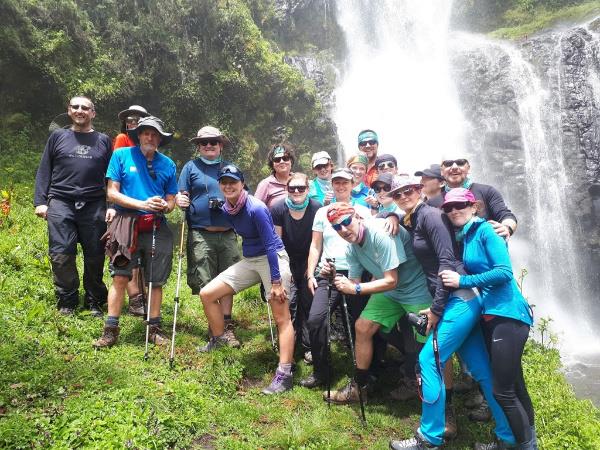 -Mt. Kenya with an Expedition Leader and Doctor
From
US $

4181
9 days
ex flights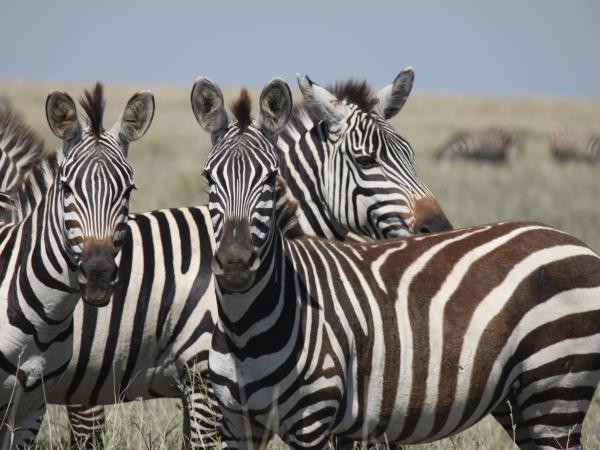 Aberdares, Nakuru & Big 5 Country, the fabulous Masai Mara
From
£

1055
6 days
ex flights
Mount Kenya trekking routes & duration
While there are two peaks on Mount Kenya over 5,000m, the goal for all but serious mountaineers is Point Lenana, at 4,985m, which can be achieved in five days of trekking. Four routes wind up towards this point, each with its own merits, but most organised treks use the Chogoria Route or Burguret Route up, and the Sirimon Route down, for the best variety of scenery.

Trekking up Mount Kenya is not technically difficult, but you'll need to be fit, to tackle a mix of challenging terrain, which ranges from bamboo forest to boulder fields and scree slopes. At higher elevations it's always cold, so expect ice and freezing conditions. There will be altitude to contend with, too, which doesn't respect physical fitness and can affect anyone. Properly planned trekking itineraries include acclimatisation measures, either climbing high and sleeping low, or spending an extra night half way up the trail or just below Lenana Point, before the summit attempt.
You will be trekking for around four or five hours a day, with the odd full day hike. The final summit push up to Lenana Point often starts at around 2am so you are there in time to enjoy the sunrise over the plains below. If you simply want to explore the landscape of Mount Kenya at lower elevations, without tackling the summit, organised trekking vacations that focus on the lush eastern foothills of the mountain are a wonderful option. From the mini peak Mugi Hill, you can watch the sunrise turn the main peaks bright orange – a view no one on the summit of Lenana ever gets.
Accommodation on Mount Kenya
Well, it's not five star luxury, that's for sure and unlike in Nepal's Himalayas, where trekking routes are peppered with welcoming teahouse accommodation, on Mount Kenya you'll generally be camping. There are communal huts along the Sirimon route, but they bring new meaning to the term basic, which is why most organised treks opt to camp instead, with a cook and porters to transport the necessary equipment up the mountain. This brings the freedom to pitch camp in scenic locations and away from other trekking parties, creating an even greater sense of adventure.
Our top Kenya Vacation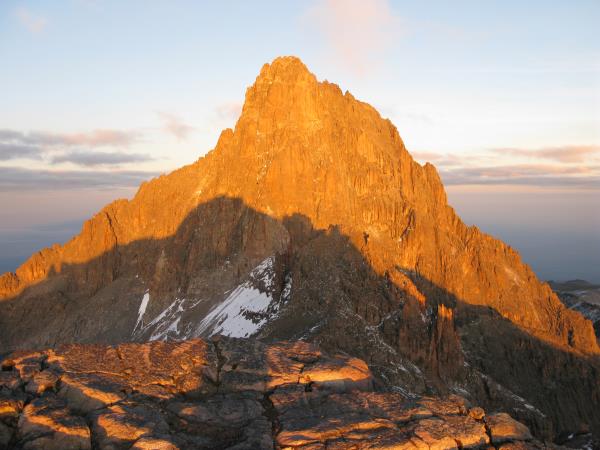 Mount Kenya high altitude walking trip in Eastern foothills
From
US $

1800

to

US $

2250
9 days
ex flights
Tailor made:
This trip can be tailor made from December - March and July - mid October and can be adapted to suit your interests, budget and requirements as necessary
If you'd like to chat about Kenya or need help finding a vacation to suit you we're very happy to help.

There's a lot to see and enjoy on a trek up Mount Kenya. Hike the little used Burguret Route and you'll pass through ever changing zones, from towering bamboo forest, to the hagenia rose wood zone, the giant heather zone and up to high altitude moorland dotted with giant lobelia and giant groundsel plants.
On the Chogoria Route, pass by beautiful lakes, including Lake Ellis at 3,405m and Lake Michaelson at 3,900m, and the Nithi waterfalls. Shipton's Camp at 4,236m, tucked below Point Lenana, is another highlight. It's one of the few permanent camps on the mountain, towered over by the peaks of Batian, Sendeyo and Terere, and has a resident population of bizarre rock hyraxes and beautiful sunbirds. It's often used as a base before summiting and as somewhere to stop for breakfast on the way back down.
At lower elevations you may see elephants, buffalos, elands, zebras, bushbucks, waterbucks, duikers, baboons, colobus and Sykes monkeys, and further up, rock hyraxes and chameleons. The beautiful scarlet tufted malachite sunbird is an avian superstar on the slopes, too.
Best time to go to Mount Kenya
Organised treks up Kenya run year round, but the best time to go is during the dry seasons: January to February and July to early October, when the weather is usually fine. The two rainy seasons, from mid March to June and from late October to the end of December are best avoided, when trails are slippery, visibility is poor and camping is pretty miserable.