Fishing in Lanzarote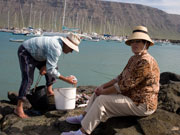 Surrounded by the cool upwelling nutrient rich waters of the Canary current the seas around Lanzarote are rich in sea life of all kinds and sizes, from big oceanic fish to coastal species. Large whales and dolphins are regularly seen here, and migrating schools of tuna pass through the Canary island archipelago on their way to breeding grounds in the Mediterranean. From the game fishing boats, to the rod caster fishing from the beach there is a huge variety of good sport to be had.
This coupled with the benign island climate where temperatures rarely fall below 18 degrees and with more than 2,500 of sun per year make Lanzarote a Mecca for fishermen from all over the world.

Tino Garcia
"We have everything here – the sun and good weather – good fish – good friends and good wine – what more could you ask for!"
The deep sea game fishing boats are found in the marinas of the major resorts of the south, from Playa Blanca and the Marina Rubicon, to Puerto Calero and Costa Teguise in the north.
On offer for charter by the day the large high speed powerboats are equipped with the latest fishing gear, and local skippers have an intimate knowledge of the best fishing spots, from reefs and wrecks to trolling for the king of game fish – the blue marlin. These massive fish, which arrive in the waters off Lanzarote in the summer months are the best fighters in the world, and can weigh more than 500 kilos.
Big tuna and amberjack are also caught off the coast, with plenty of wahoo, skipjack tuna, bonito and barracuda to make a varied catch. The larger fish, and those of threatened species – like the increasingly rare blue fin tuna are photographed, tagged and released.
For those who prefer their fishing closer to the shore, the beaches and secluded coves make perfect places for beach casters and line fishermen.
Most local people will always keep a rod in their car just in case they chance upon a good fishing spot - for water close to the rocky coast is clear and deep. Sea bream, sea bass, parrot fish, mackerel, and moray eels are the regular catch for most shore fishermen.
Sea fishing from kayaks is now growing in popularity and organised groups with a qualified instructors paddle along the coastline from Puerto del Carmen to Punta del Papagayo where the sea is calm and sheltered from the north easterly trade winds. Any catches can be landed and cooked for an al fresco lunch on the many beaches here or at Playa Quemada, the black beach closer to Puerto del Carmen.

Find out more about
Lanzarote activities
Responsible Travel would like to thank the Lanzarote tourist board for their sponsorship of this guide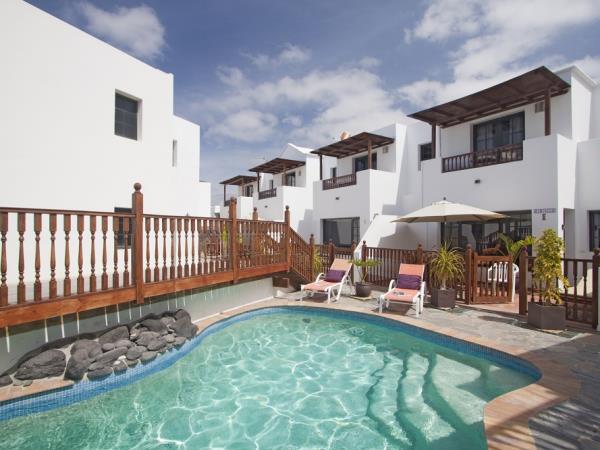 2 bed villa, shared pool, airport pick-up included
From
€

700
per accommodation per week (sleeps 4)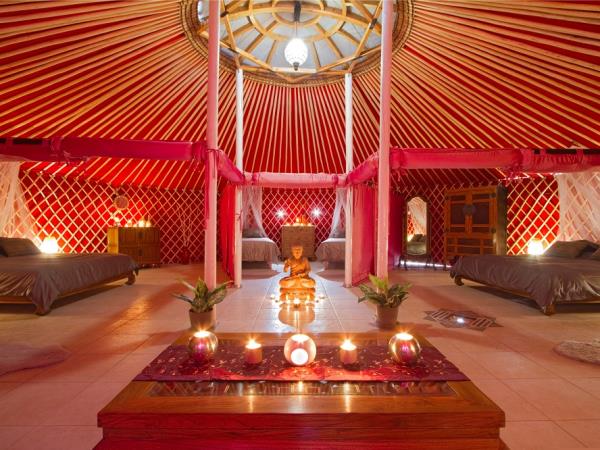 Luxury large yurt, inc Hybrid car & airport transfers
From
€

2100
per accommodation per week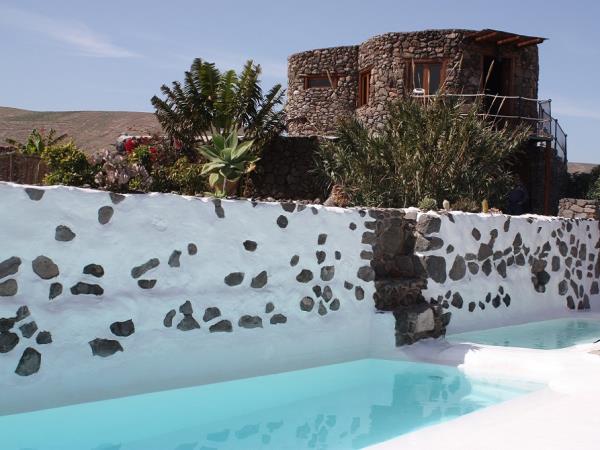 360º views, ideal couples/single travelers, pick-up incl
From
€

665
per couple per week