Kitesurfing in Lanzarote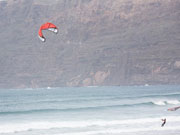 The warm seas, fine year round sunshine and a strong and predictable wind for most months of the year make Lanzarote one of the best places to kitesurf in the world.
The beaches of the island are a safe and sure environment for the beginners, and on the north-western coast massive Atlantic swells provide challenges for even the most experienced kitesurfer. With the relatively small size of the island, no beach is too far away, and should conditions on the windward side be too challenging then other more sheltered beaches will only be minutes away by car.
The benign climate means that for most of the year a full wet suit is not necessary and in the peak of the summer all that's needed is a pair of Bermudas. The best season for kitesurfing is from March to the end of August, when the trade winds blow at their strongest, reaching Force 6 on the Beaufort scale (25 knots).
The best kitesurfing location on the island is Playa Famara, where the long beach beneath spectacular high cliffs is the perfect place for both beginners and the more experienced with conditions suited for freestyle, wave jumping and speed sailing. Here one of the best breaks on the island is practically guaranteed, and in the long calm sections between the high swells kitesurfers can pick up speed from the strong trade wind to launch into some spectacular jumps.
There are several kitesurf schools in nearby Caleta de Famara which supply equipment, tuition and accommodation. Many of the residents of this pretty laid back former fishermen's village are surfers and windsurfers who have found the allure of the island too powerful to leave! Should winds blow offshore then Playa Honda on the other side of the island is another excellent place for practising the sport and if the southerly winds are blowing it is an excellent and safe location. Waves will be smaller but there should be opportunities to get the occasional jump and to practice free style.

Find out more about
activities in Lanzarote
Responsible Travel would like to thank the Lanzarote tourist board for their sponsorship of this guide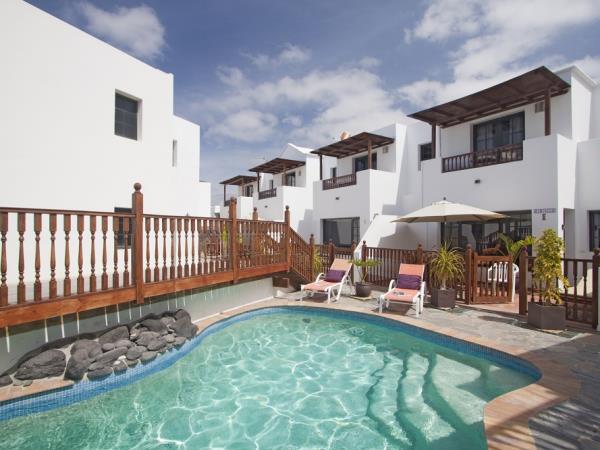 2 bed villa, shared pool, airport pick-up included
From
€

700
per accommodation per week (sleeps 4)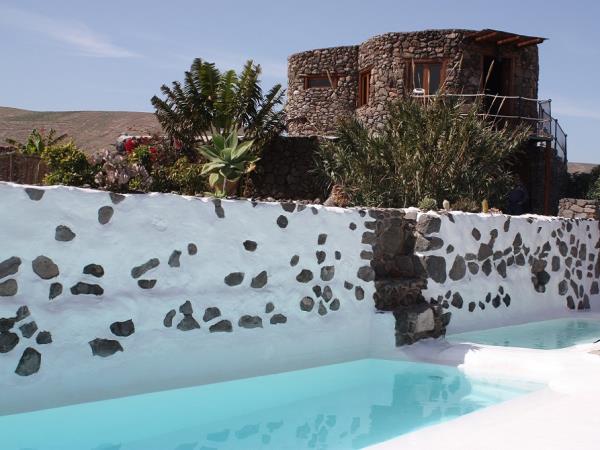 360º views, ideal couples/single travelers, pick-up incl
From
€

665
per couple per week