Sailing in Lanzarote
Set in the middle of the Atlantic, with a trade wind which blows strongly from the North East for the summer months, the warm seas around Lanzarote warmed by the Gulf Stream offer perfect conditions for sailing in both large yachts and small dinghies. The southern end of the island and its east facing shores have sheltered calm bays where beginners can practice in safety.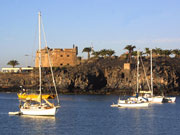 Further out to sea the wind speeds reach Force 6 on the Beaufort scale (25 knots) in the summer months and coupled with big Atlantic rollers can make for some exhilarating sailing, both for the experienced dinghy sailor and the yachtsman alike.
The ports on the island offer a wide variety for visiting yachts, from lively modern marinas to sleepy small fishing villages. The cruising ground is extensive and within a day's sail lie the beautiful islands of the Chinijo archipelago, and the old fishing port of Caleta del Sebo on the tranquil island of La Graciosa.
Pilot whales and dolphins are often sighted by yachtsmen cruising in the waters of the Marine Reserve which extend around the 5 islands of the archipelago.
Bare boat charters are offered at the marinas of the bigger resorts of Puerto del Carmen and Playa Blanca for experienced yachtsmen who wish to sail around the island or explore the Chinijo archipelago. The southern side of the island has many sheltered anchorages where yachts can moor off secluded coves and beaches in safety or head into the marinas of the resort towns with alongside pontoon moorings and a vibrant night life close by.
For the less experienced sailor charter yachts with skippers also ply from the larger marinas at Arrecife, El Cable, Puerto Calero and Playa Blanca. The large new marina at Puerto Calero is the base port of many large maxi yachts, some of which can be chartered with skipper and crew. Here big catamarans take groups of tourist for day sailing trips, anchoring off to the coast of Punta Papagayo to snorkel over reefs formed by molten lava which flowed into the sea many millennia ago.
For those who want get serious about their sailing, schools in the new Marina Rubicon provide RYA Yachtmaster courses on a year round basis.

Find out more about
Lanzarote activities
Responsible Travel would like to thank the Lanzarote tourist board for their sponsorship of this guide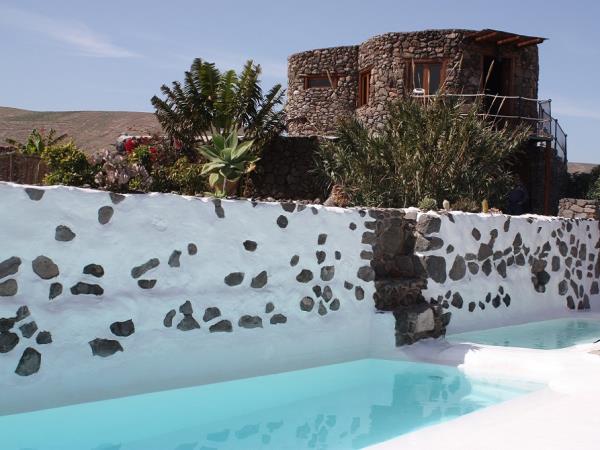 360º views, ideal couples/single travelers, pick-up incl
From
€

665
per couple per week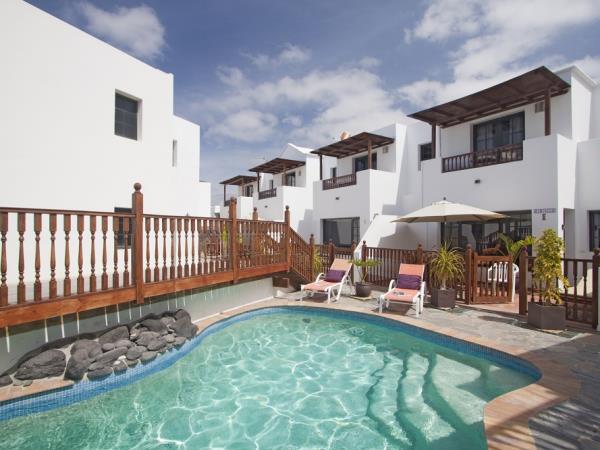 2 bed villa, shared pool, airport pick-up included
From
€

700
per accommodation per week (sleeps 4)