Surfing in Lanzarote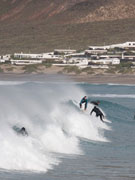 A warm sea temperature and a guarantee of good sun coupled with excellent world class breaks make the island a wonderful location for all types of surfers, from beginners to the most experienced wave rider.
Rising steeply out of the sea, with no continental shelf, the waves which break on the coast of Lanzarote have travelled unimpeded across the Atlantic and the swell can reach 5 metres in height.
In the winter months these powerful waves break crisply onto the beaches of the north western shore and draw top class surfers from all over the world. One of the best known locations is Playa Famara on the western side of the island.
Here beneath the spectacular high cliffs the long sandy beach provides excellent conditions with plenty of room on the waves and the break is clean both close to the shore and further out to sea. There are many surf schools in the pretty laid back village of Caleta de Famara just beside the beach, with easy access and parking for visitors.
Just down the coast, at the sporting complex and resort of Club La Santa there are some of the most demanding breaks on the island which are strictly for the most experienced surfer.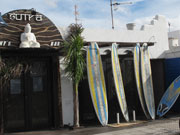 Some of the waves here are internationally renowned, with the Slab, El Quemao and the difficult La Santa Left rising over offshore reefs to produce stunning beautiful crisp waves - but with a jagged rocky shore close by these are not for the fainthearted.
The beach at La Santa though has some excellent waves to ride in safe conditions with some of the best surfing instruction on the island available. On the northern coastline close to Orzola and Arrieta there some excellent waves in the magnificent rugged scenery of the black lava lined coast.
Any of these smaller beaches here in the north will be worth checking out for good waves, and local riders will always give pointers regarding the best places depending on wind and wave conditions.
On La Graciosa, the beautiful island off the northern tip of Lanzarote only a short ferry ride from the northern port of Orzola, there are several excellent surfing beaches, although with little motorised transport on the island surfers have to be well organised and determined to get their boards to these isolated locations. Now a fast Beach Taxi with an experienced skipper is running trips from Orzola and Famara to drop determined wave riders off on the beach of their choice - the effort usually pays off.
Most of the beaches on the island will have rideable surf at some time of the year and it is rare for surfers to be disappointed. The island's small size and excellent roads mean that a good break is usually not far away.

Find out more about
Lanzarote activities
Responsible Travel would like to thank the Lanzarote tourist board for their sponsorship of this guide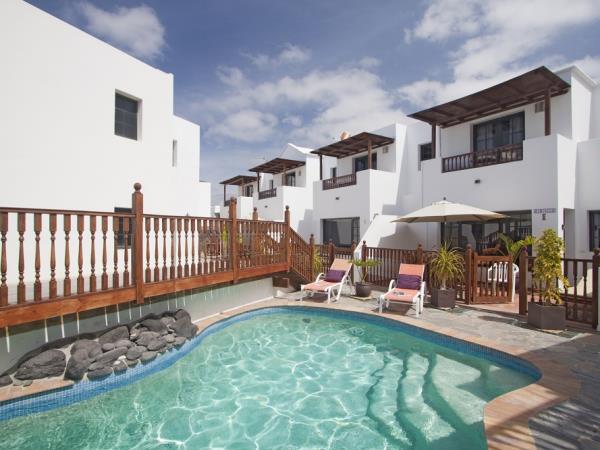 2 bed villa, shared pool, airport pick-up included
From
€

700
per accommodation per week (sleeps 4)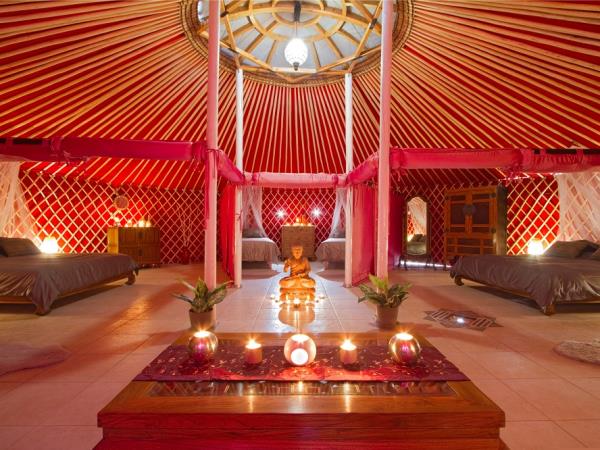 Luxury large yurt, inc Hybrid car & airport transfers
From
€

2100
per accommodation per week