Windsurfing in Lanzarote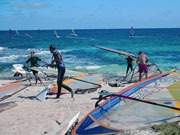 With a prevailing North Easterly trade wind blowing strongly from March until September at up to 25 knots, a sea temperature which rarely drops below 20 degrees, there is a choice of locations for windsurfers of all ages and levels of experience on both Lanzarote and the island of La Graciosa.
The northern coast tends to have a large surf break and is a favourite location with experienced wind surfers and speed sailing addicts.
On the southern beaches which tend to be more sheltered with smaller waves there are perfect conditions for beginners. Practically all of the larger resort beaches on the island will have facilities to hire boards and to teach the skills of the sport.
The major area for windsurfers is in Costa Teguise, where most of the windsurfing schools are located. The wind here blows along the beach, and there are piers extending into the sea which provide perfect entry points for beginners. The waters of the bay are calm and smooth, but if the swell is running there is a good break offshore giving more experienced windsurfers the chance to practice their jumping skills.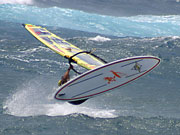 On the north western coast at Famara, where waves have run unimpeded for thousands of kilometres across the Atlantic the break can be magnificent, with the swell reaching up to five metres.
Here, rip currents and wind shifts in some weather conditions can create challenging situations but usually the beach is an excellent place for both beginners and the more experienced windsurfer, with the beautiful bay here beneath the spectacular high cliffs making an exhilarating place for a high speed blast.
Should the size of the waves prove daunting there are always other locations a few minutes away by car with more sheltered beaches and calmer seas.

Tila Braddock, windsurfing enthusiast
"I'm passionate about windsurfing, sailing; my children are into surfing, and there are so many watersports here in Lanzarote to choose from"
The beach at Arrieta is wide and safe, and can have some good waves running in, whilst further up the coast at the Jameos del Agua there is perhaps the best break of the island for wave jumpers just off shore. Conditions here though are demanding for the waves break over a reef which is close to the surface.
At Playa Honda and Matagorda in the south conditions are balmy for most of the year, with long sheltered beaches with a small wave for beginners and the less experienced. For those who want expert tuition and guaranteed smooth waters the sports complex and resort at Club La Santa on the western coast has a purpose built lagoon close to the sea and some of the best equipment and windsurf instructors on the island.

Ole Storm Christensen, Windsurf instructor
"Lanzarote is ideal for windsurfing – on this side we have a sheltered lagoon at La Santa and on the other a nice reef with a good break."

Find out more about
activities in Lanzarote
Responsible Travel would like to thank the Lanzarote tourist board for their sponsorship of this guide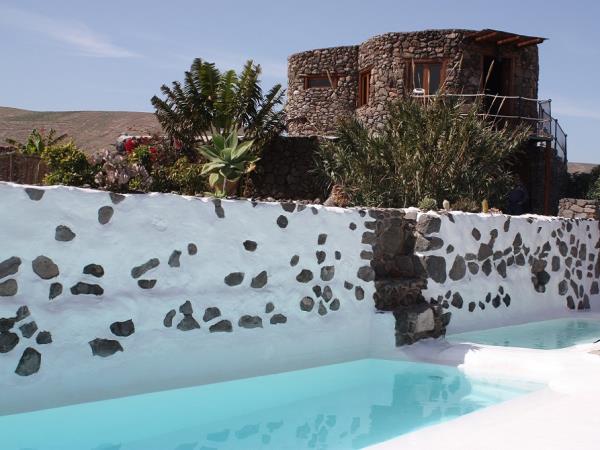 360º views, ideal couples/single travelers, pick-up incl
From
€

665
per couple per week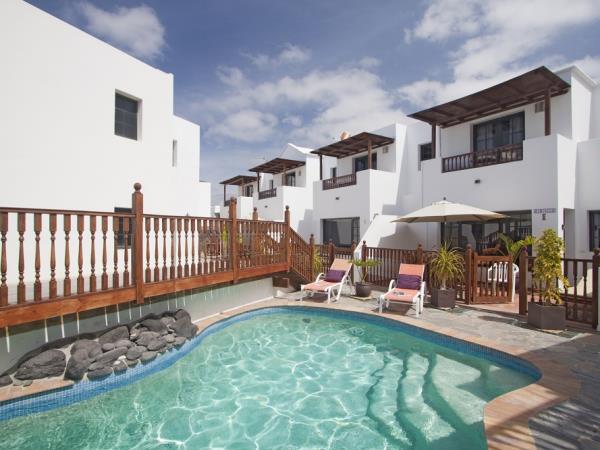 2 bed villa, shared pool, airport pick-up included
From
€

700
per accommodation per week (sleeps 4)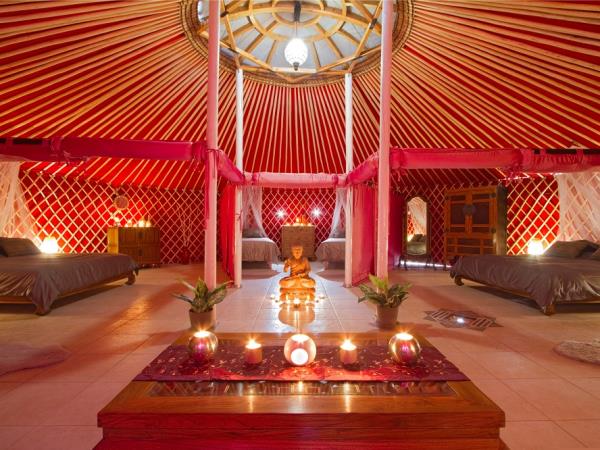 Luxury large yurt, inc Hybrid car & airport transfers
From
€

2100
per accommodation per week