Our top 12 local tours
---
MAP & HIGHLIGHTS
We work with an incredibly diverse selection of local operators – from tiny guesthouses that offer day trips, to much larger companies that run tours across various countries. Some have specialisms – in photography perhaps, or cycling or kayaking; while others can prepare tailor made experiences that tap into what you want to get out of the destination, whether that's cultural immersion, completing an iconic trek or spotting rare bird species. And of course, being local, each will have their own, secret insider tips on how best to do this. Take a look at the map below to explore a word of local vacations.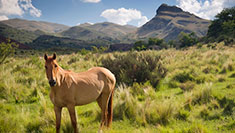 Argentina & Chile
When traveling to South America, you're sure to want your itinerary to be put together with a bit of Latin passion. From refined wine tours to ranch stays with local gauchos; cruising around crumbling glaciers and trekking the wilds of Patagonia; bilingual Chilean and Argentinean guides will guarantee you see their tierra patria through the eyes of a local.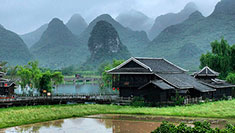 China
China can be one of the most overwhelming vacation destinations: strange language and script, unrecognisable food, and over a billion inhabitants. But visiting with a local company – especially one with tours designed for first-time China travelers – and you'll feel as if you're being welcomed into the home of a friend, rather than navigating this exotic land on your own.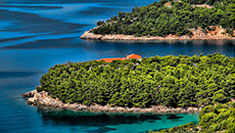 Croatia
With 1,200 islands, we definitely recommend having a local guide to help you navigate your way through Croatia's Adriatic archipelagos – especially one who has grown up paddling their way from beach to idyllic beach. Discover island forests, snorkel in clear waters, and experience true Croatian culture in local restaurants and villages along the way.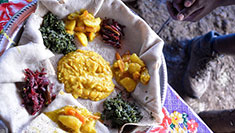 Ethiopia
Ethiopia has its own unique calendar, religion, language, alphabet and food. In short, it's a wonderful yet bewildering place to travel in – and touring Ethiopia with a local vacation company is a great way to ease into the culture. You'll learn how to eat injera with your right hand, the myths and legends behind the ancient cities, and even a sprinkling of Amharic.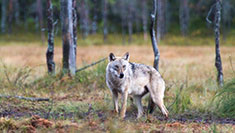 Finland
From summer treks to winter snowshoeing, wolf and bear tracking to exhilarating husky sledding, Finnish vacation companies know their wilderness like no one else. Insider secrets – Sami drums, foraging for cloudberries, folklore of the Northern Lights – are deftly woven into the fabric of your Finland vacation to ensure both you and the locals are content.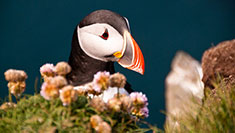 Iceland
Cool and quirky – the Icelandic people are every bit as inspiring as their extraordinary landscapes. A local tour here will introduce you to this Arctic island, with its midnight sun, Northern Lights, pitch black winters and geothermal glory. Guided vacations are ideal for observing birds and whales and remote treks; self-drive trips let you explore at your own pace.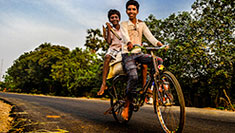 India
India is virtually a continent in itself – and local tour companies cover almost all of its varied landscapes. From frenetic cities to tranquil coast, camel-crossed desert to tiger-filled jungle, local does not equal limited. Your Indian hosts will make you feel at home, explain the wealth of cultural traditions and ensure you travel sensitively in this vast, spiritual nation.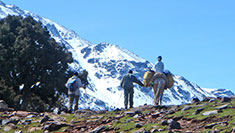 Morocco
An advantage of a local vacation company is that they often form part of the history of a place. Such is the case in the High Atlas Mountains, where you can stay in a restored Kasbah that could be straight out of a Moroccan history book. Create your own fables on guided mountain treks, and enjoy authentic Berber hospitality in this characterful haven.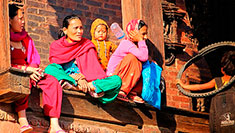 Nepal
Nepal is home to some of the world's greatest trekking routes and mighty Mount Everest – yet when tourists return from Nepal, they rave about the Nepalese people – which is really saying something. Incredibly warm and spiritual, with a great sense of community and beautiful crafts, to travel with a local company here is to learn what lies between the mountains.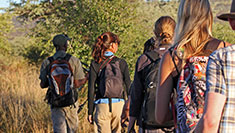 Southern Africa
Sometimes the term "locally run" is used more loosely – if you're going on an African overland adventure, you'll be traveling with a company based in Southern Africa but may traverse three or four countries. The in depth knowledge of the terrain, climate and movement of wildlife is invaluable, and local guides are used in each destination.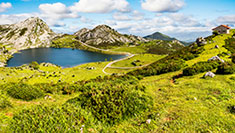 Spain
Spain is over twice the size of the UK – but with much fewer people, leaving plenty of unexplored valleys, villages and mountain slopes once you escape the clamouring Costas. Walking vacations combine with Spanish lessons; restored fincas are the perfect base for cycling trips. Local trips here demonstrate why Spain really is Britain's destination of choice.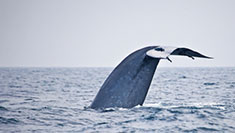 Sri Lanka
Sri Lanka's flag represents kindness, friendliness, happiness and equanimity – who wouldn't want to encounter this on vacation? While many tourists flock to luxury beach resorts, local vacation companies know that Sri Lanka's true treasure is its 420+ bird species, elusive jaguars and blue whales. Now, you won't spot one of those in a hotel pool, will you?