Locally run vacations in Morocco

Tours & vacations in 2017 & 2018
We are just finding your
dream vacation!
4
Locally run vacations in Morocco found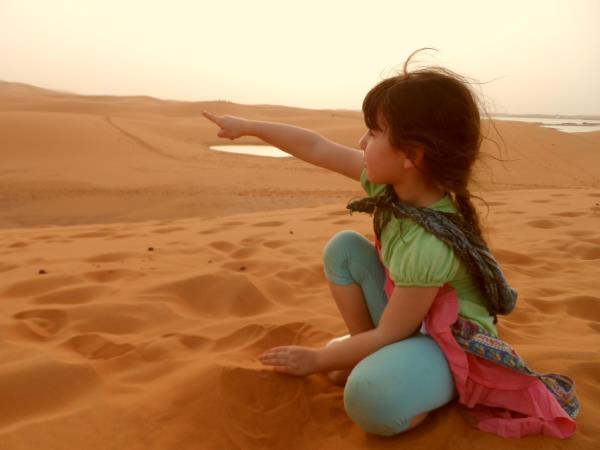 Experience desert life with a Berber family.
From
£170
3 days ex flights
Tailor made:
This trip can be arranged at any time to suit you and adapted to your requirements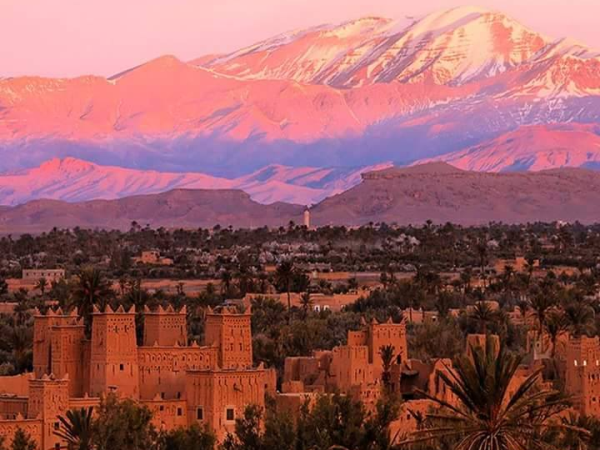 Explore vibrant Marrakesh and the mysterious Sahara
From
£1,227
9 days ex flights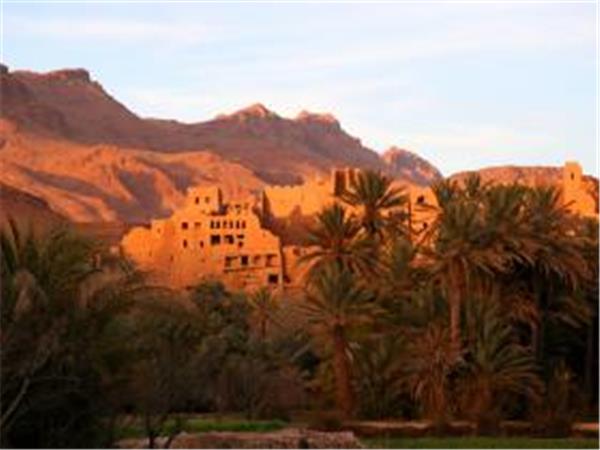 Awe-inspiring, unmissable mountain to Desert sunset tour.
From
€1,850
to
€2,000
12 days ex flights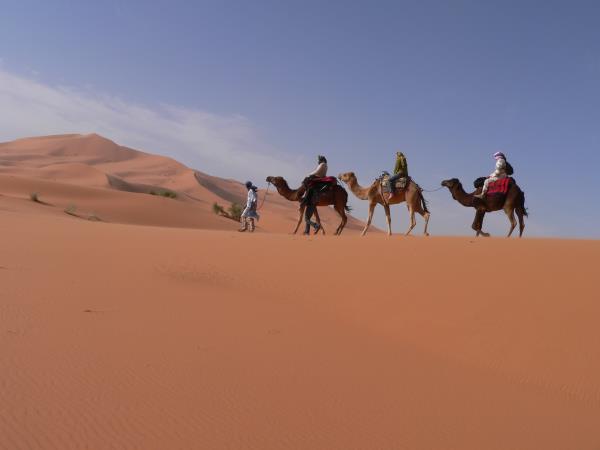 Experience life as a nomad in the Moroccan Sahara.
From
£255
4 days ex flights
Tailor made:
This trip can be tailor made all year round to suit you (not recommended for children under 16 during the very hot summer months of June, July & August)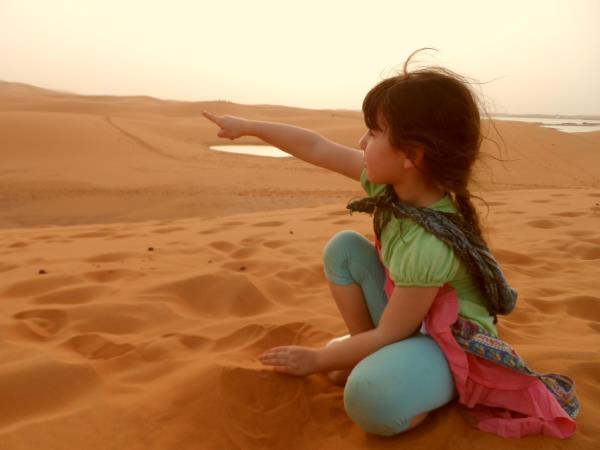 From
£170
excluding flights
The raw and organic experience every traveler craves. There is simply no better way to experience the Sahara!
(more)
Stephanie Jones
I would rate my vacation as excellent. The time spent with the family was amazing, they were kind thoughtful and nothing was too much for them. But looking up at the stars from within the sand dunes was an experience that I am so glad I had a chance to experience.
(more)
jean-francois rodrigues
Most memorable was sleeping under the stars in the Sahara Desert - the most beautiful thing I have ever seen. Stars will seem dull for the rest of my life in comparison! A fantastic experience of a lifestyle so completely different to any I have known.
(more)
Emma Langridge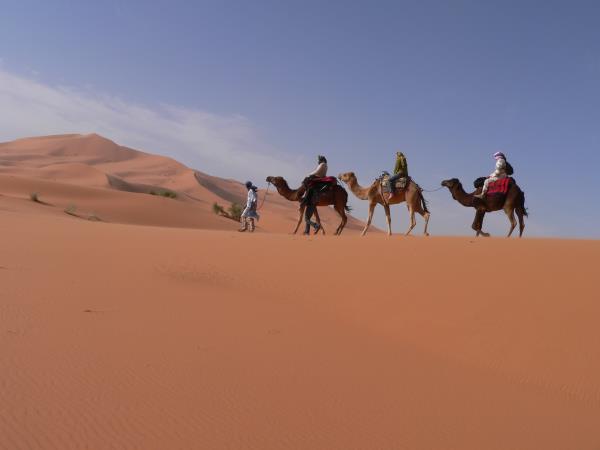 From
£255
excluding flights
It was a good vacation with an insight into a different world which was the highlight of it for us
(more)
Gabriella Guglielminotti
My daughter's sheer delight in "her" camel (called Yellow) & my son's face as we set off on the camels on the 1st day, his 13th birthday. My children playing blind mans bluff with the younger 3 Fayous, watching them all wrestling in a heap on the floor.
(more)
Kirk Hutton
While we only stayed with the family properly for one night, they were equally warm, inviting, embracing and served up a fantastic couscous...My husband and I truly enjoyed the silence and peacefulness of the 5-day journey. I like to sum it up by likening it to a 5-day interior camping trip, with a camel instead of a canoe. We were in Morocco for a whole month, and this was definitely our favourite part. It is definitely not for everyone, but it was perfect for us!
(more)
Erin Kelly