Multi activity vacations advice
Fitness advice
Radek Nowak, from our supplier Intrepid Travel, shares advice on hike, bike and raft vacations:
"You don't need to be a world class athlete; an average level of health and fitness is all that's required to make the most of this experience. The physicality of activities does differ between trips, but this is clearly outlined in our trip notes. If you're not sure whether you're up to some of the included activities, visit your doctor for a general health check-up and tell them what you're planning to do. They'll be able to let you know whether you're fit enough to take part and also give you a few useful tips about how to prepare."
Emma Heywood, owner and director at our supplier Undiscovered Montenegro, shares her expert knowledge of multi activity vacations:
"Travelers need to think about themselves and be honest about their abilities. Best advice is to look at an itinerary and make sure you can participate but don't be afraid to give new things a go and read the reviews to find out what experiences people rave about."
Our Multi activity Vacations
Preparation
Ilaria Grieco and Derek Suffling, from our supplier El Geco Verde:
"Ask advice about which activities are best suited to the season. Make sure you know which activities should be booked before you travel. Specialist guides for activities such as stargazing may have to be booked with advance notice. With other activities (canyoning, for example) you may need advice about the right clothing or footwear to pack."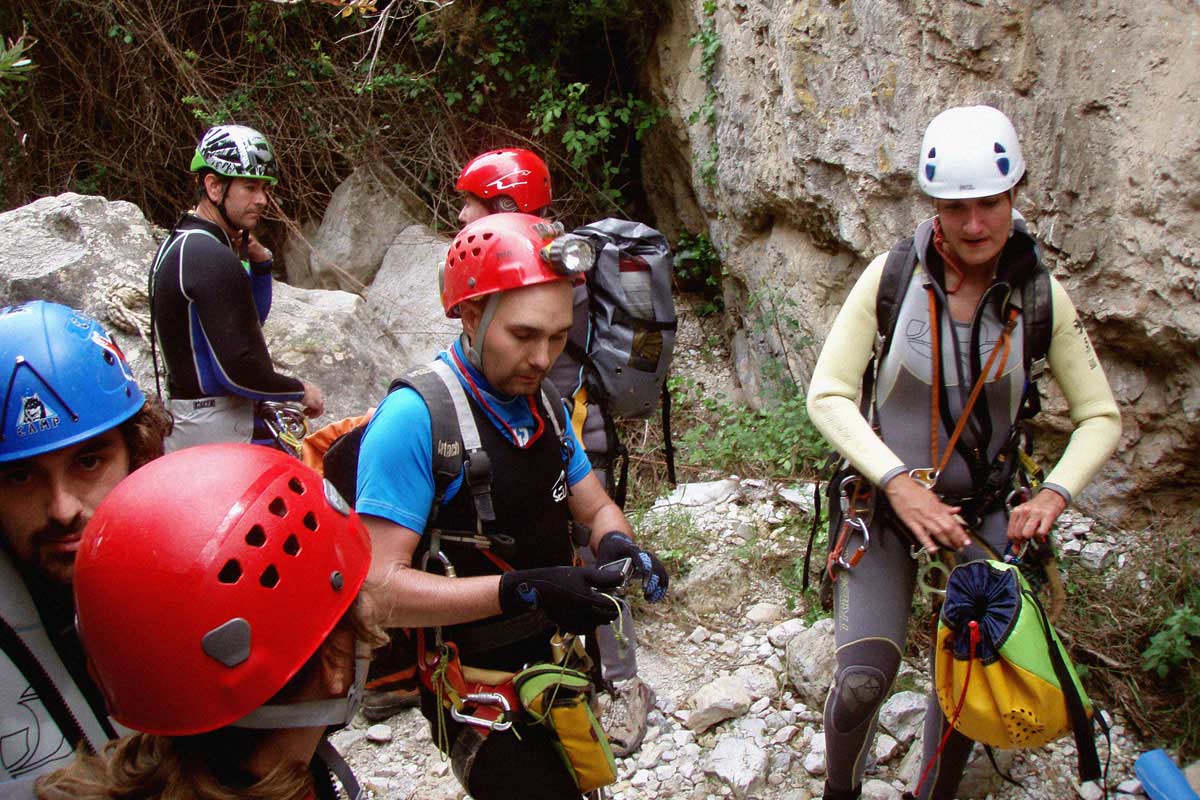 Expert instruction
Radek Nowak, from our supplier Intrepid:
"All our leaders and instructors are completely qualified to do their jobs, meaning they know the boundary between helping you learn an activity and pushing you too far. Rest assured; you'll never be forced to take part in anything you don't feel comfortable with. Admittedly you may feel a little anxious before jumping into a raft on the Rio Naranjo or mountain biking down a rocky path in the Pyrenees, but that's all part of the excitement. And remember, our instructors will be close at hand to ensure you're safe and doing things properly. One final thing to note is that all our leaders and instructors are truly passionate about the activities they run, making the best teachers around."

Emma Heywood, owner and director at our supplier Undiscovered Montenegro:
"Trust the guides. They are the ones who will ensure you make the most of your time and have a really great experience. Smaller group sizes, anything less than 14 people, work well because guides can focus on individuals and tailor specific experiences to suit the group as a whole."
Our top Multi activity Vacation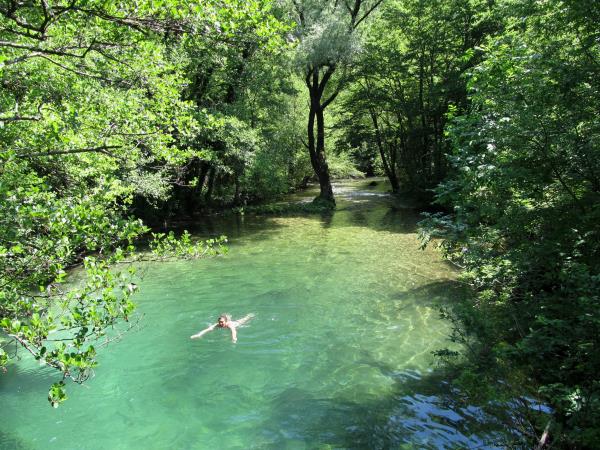 An active villa vacation at stunning Lake Skadar, Montenegro
From
£

745

to

£

845
7 days
ex flights
Small group travel:
2023: 1 Apr, 8 Apr, 15 Apr, 22 Apr, 29 Apr, 14 May, 28 May, 4 Jun, 11 Jun, 18 Jun, 25 Jun, 2 Jul, 9 Jul, 16 Jul, 23 Jul, 30 Jul, 6 Aug, 13 Aug, 20 Aug, 27 Aug, 3 Sep, 10 Sep, 17 Sep, 24 Sep, 1 Oct, 8 Oct, 15 Oct, 22 Oct
If you'd like to chat about Multi activity or need help finding a vacation to suit you we're very happy to help.

Health & safety on multi activity vacations
HEALTH
Make sure you drink enough water, especially on hot days. Consider hydration backpacks, such as a CamelBak, so that you have water on you at all times.
In remote wilderness areas, don't drink from the rivers. Even if they look pristine they can still be a source of bacteria. You can boil or filter the water or use iodine treatments.
Hiking or biking in extreme heat can be dangerous and deaths do, tragically, occur. In warm climates, walk early in the morning and late in the afternoon, cover up and drink lots. Consider adding rehydration powders to your water. Many adventure companies don't offer trips in the height of summer anyway, for health and safety reasons.
Treat altitude with respect. It does not matter how fit you are, or how many times you've been at high altitudes before; the symptoms are unpredictable, and the only real cure is descending. Always let your leader know if you are experiencing headaches or a significant shortening of breath.
If you or your children have any particular health needs, such as diabetes, always tell your guide. Hiking, biking and sea kayaking can be more strenuous than you think.
SAFETY
Make sure to ask about the experience, training and first aid knowledge of your adventure leaders or instructors. A responsible adventure company will be happy to provide you with the answers. Good kit is key. Helmets are a must when rocks, steep climbs or choppy water are going to be on your itinerary. If you're going out on a bike, make sure you have it carefully adjusted to your body. This is vital, to prevent injured knees or back. An adjustment of millimetres can make all the difference.
Multi activity vacation tips from our travelers
At Responsible Travel, we think the best people to advise our travelers are often... other travelers. They always return from our tours with packing tips, weather reports, ideas about what to do - and opinions about what not to.
We have selected some of the most useful multi activity vacations travel tips that our guests have provided over the years to help you make the very most of your vacation – and the space inside your suitcase.

Definitely go swimming in the natural pools – don't let the fish bother you – and the reservoirs – so stunning to swim in such scenery.

– Brendan O, Altiplano de Granada activity vacation in Spain
"Definitely buy the LifeStraw water bottles as being able to refill the bottle with lake water was a revelation. Make sure you have a good, basic level of fitness to get the most out of it and be brave! I never thought I would jump off a 5m high platform into a river. Pack your case and then remove 1/2 of the clothes, you just need shorts, T-shirts, swimwear, trainers and water shoes (during summer). We tagged on 3 days in Perast at the end which was just lovely and I would recommend it."
– Janet Potts, Montenegro Adventure Vacation

"Book with someone who has real experience of the area and can give you information about all the extras. Tenille from our tour operator was an expert in the area as it is our understanding that she lived there for part of the year there. She spent time giving us information about everything from what types of clothing to best locations. Nothing was too much trouble. As Costa Rica has so many micro-climates you need someone who has been there more than once to really ensure that you get the maximum benefit."
– Karine George, Activity and nature vacation in Costa Rica

"The most exciting part of the vacation was white water rafting in Bosnia and Herzegovina, which was my children's first experience of rapids. It was very interesting to cross over the border and experience Bosnia and Herzegovina. The most memorable moment of the trip was the 35km mountain bike ride, which I thought I would never complete, my children were impressed with my abilities."
– Lisa Healy, Water sports activity vacation in Croatia.

"We took many clothes with us but only ended up wearing a handful. The winter gear provided by the hotel was more than adequate to keep us warm. I would suggest taking some ski goggles especially for the snow mobile tours as the helmets provided often iced up."
– Antonia Taylor-Howe, Winter adventure in Finland

most exciting part of the vacation was white water rafting in Bosnia and Herzegovina, which was my children's first experience of rapids.

– Lisa Healy, Water sports activity vacation in Croatia
"The hike to the mountain refuge was an extraordinary experience. It was quite a challenging walk, but absolutely worth it. Along the route we were treated to stunning views and a river to swim in. And when we finally reached the refuge, we were rewarded with sunshine, cold beer, plenty of food and a cosy place to sleep. A truly memorable couple of days." – Richard Davidson, Family adventure vacation to France

"Go for it! - Although they are a small company, they will look after you like no other! Plus because you interact with local people you have a much greater understanding of the country and get a real feel for the place. It is an exciting alternative and perfect antidote to a beach vacation!"
– Ollie Peacock, Multi activity vacation in Greece

"Meeting up with 11 other like minded people to enjoy the whole experience, a real once in a lifetime vacation. Be prepared to open your imagination, experience new challenges everyday, and leave with some incredible memories." – Iain Buchanan, Canadian Rockies Adventure Vacation

"Definitely go swimming in the natural pools – don't let the fish bother you – and the reservoirs – so stunning to swim in such scenery. Do the white water rafting - fantastic fun. We tried horse riding for the first time and it was great - where we went will probably be a little tame for anyone who is experience. Have breakfast and dinner - the food is homemade and excellent and it's a very chilled way to spend the evening." – Brendan O, Altiplano de Granada activity vacation in Spain
More about Multi activity