Responsible Tourism in New York State
This guide reveals the New York you never imagined, and facilitates a vacation that touches you deeply.

You are aware of the skyscrapers, hustle, bustle and bright lights associated with New York City. Well, our iconic city is in a state that is about half the size of England, and in which the dominant feature is the green of trees, hills, lakes, rivers and streams. Did you know that the Adirondack Park in our state covers an area that is larger than Yosemite, Yellowstone, Glacier, the Grand Canyon plus the Great Smokies National Parks combined?
This guide reveals not only compelling ways of enjoying our outdoors, but pinpoints numerous individuals, communities, companies and groups that are pursuing socially and environmentally responsible practices that you may be a part of while visiting New York.
Our Division of Tourism is committed to increasing awareness of and supporting these initiatives. We organized the "Spare Seat Expedition" in which two famous kayakers paddled from Buffalo/Niagara on the west of our state along the Erie Canal to Albany in the east; then south on the Hudson River to the Statue of Liberty. This three week expedition generated unprecedented publicity for the 66 small communities along the route.
Our governor Andrew Cuomo recently hosted the "Adirondack Challenge" where he and New York City`s Mayor Bloomberg competed in a rafting race that promoted our Adirondack region and waterways. We are planning a one day workshop for statewide interests on "Catering To Those Who Enjoy The Outdoors" as part of their vacation. We are also constantly finding new ways of collaborating with our Department of Environmental Conservation, Parks Department, and Department of Agriculture. These collective efforts strengthen our commitment to protecting our vast natural resources.
The guide shows the ease with which you may add nature and inspiration to a New York City vacation, and reveals clearly that New York State is the Responsible Travel destination of the North East USA. Welcome.
Responsible Travel would like to thank the New York State Tourist Board for their sponsorship of this guide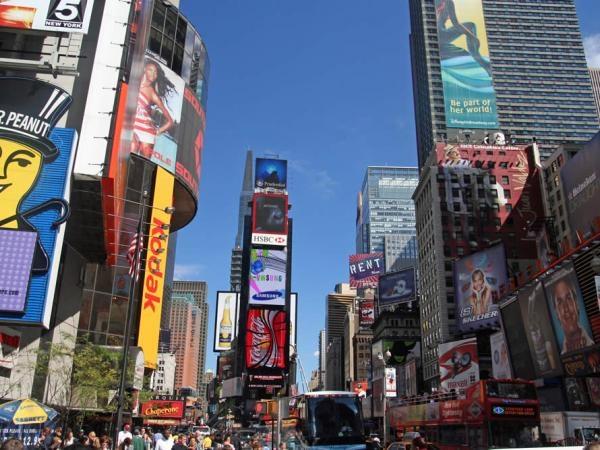 Niagara Falls & upstate New York short break from nyc
From
US $

709
3 days
ex flights