New Zealand walking vacations guide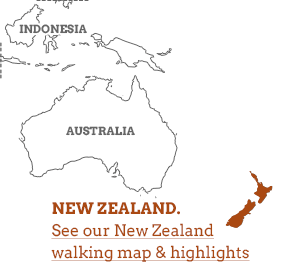 New Zealand's ancient mountains, wild valleys and shimmering coastline have worked their magic on walkers for centuries, from the Maori explorers who navigated the land on foot after crossing the largest ocean in the world, to the European adventurers who surveyed the interior in the 18th century. In the early 20th century, tourists took to the bush with the advent of rail and road links and dubbed their newfound outdoor pursuit 'tramping'.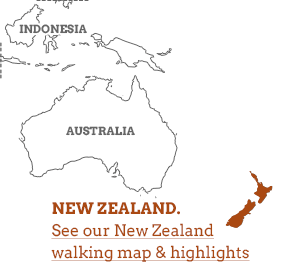 A walking vacation is the best way to immerse yourself in New Zealand's natural beauty, from remote tracks through the mountains to windswept beachside paths.

Today, there's still no better way to see the country than on foot. If you want to push yourself you can do so, courtesy of epic, multi day 'Great Walks' such as the Heaphy or Routeburn Tracks and challenging full day hikes including the legendary Tongariro Crossing. New Zealand is also well known for its accessible wilderness, so you could find yourself wandering through the ruins of old gold mining communities, strolling along black sand beaches or exploring native bush a short hop from the big cities of Auckland and Wellington. Read our New Zealand walking vacations guide to discover more.
New Zealand walking
vacations are…
hands down the best way to explore the country's wild landscapes.
New Zealand walking
vacations aren't…
just for multi day odysseys. There's a plethora of spectacular day walks on offer, from gentle to challenging.
Our New Zealand walking Vacations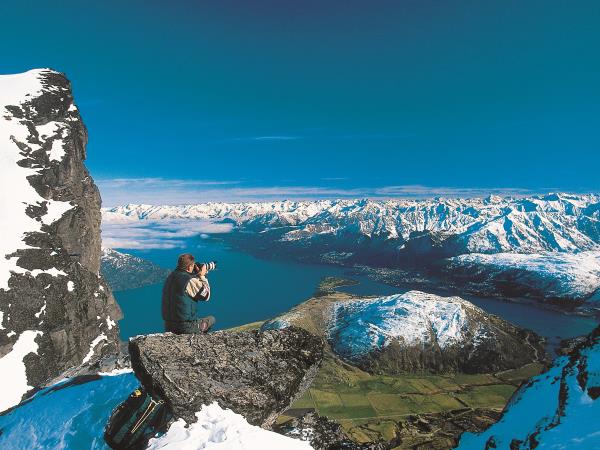 A 23 day easy walking vacation in new Zealand
From
£

3495
24 days
ex flights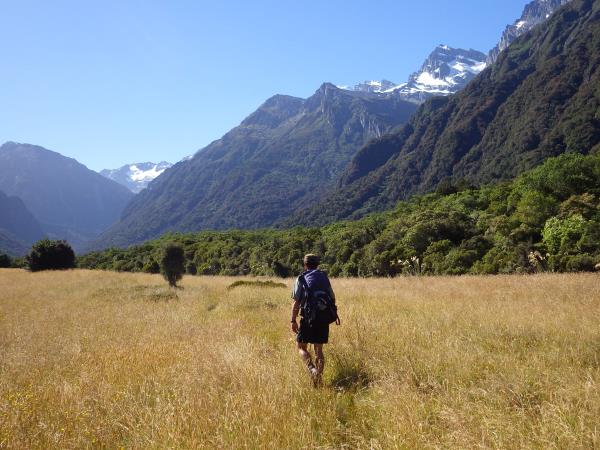 Hike into New Zealand's stunning south island landscapes
From
US $

3795
10 days
ex flights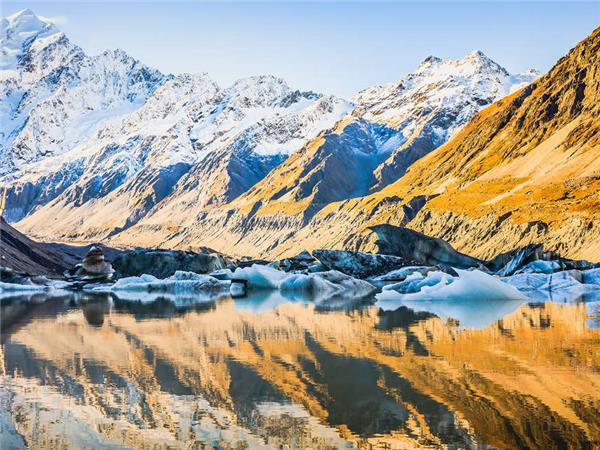 Explore New Zealand on foot and discover the great outdoors
From
US $

6840
22 days
ex flights
What do New Zealand
walking vacations entail?
Tailor made tours
Tailor made walking vacations are created to suit your needs, allowing you to design your own itinerary and go at your own pace. These can be either guided or self guided, and there are advantages to both. Guided tailor made tours tend to concentrate on a particular walking route or national park and last for five or six days, either moving from wilderness hut to wilderness hut or based in a single lodging and taking day walks from there. Guides are experienced locals with in depth knowledge of the local flora and fauna, who'll take you to all the secret spots and help in case of any mountain mishaps.

However, if you prefer to walk independently, plump for a self guided walking vacation. These are usually run on a self drive basis. You'll be armed with a car, a tailor made itinerary, maps and copious walking and sightseeing tips that will help you take in the best day walks that NZ has to offer. Your accommodation will be booked for you in advance, and there's emergency support on hand should you need it.
Small group tours
Joining a band of around six to 12 like-minded hikers is a great choice for solo travelers or those who just want some extra company on the trails – the hard slogs can seem that little bit more manageable with a bit of camaraderie. What's more, you'll be accompanied by an experienced local group leader, well trained in remote trekking, passionate about sharing New Zealand's natural beauty and a dab hand at ensuring that everything runs smoothly.

Be aware that when camping or staying in mountain huts, you and your fellow trip mates will have to pitch in and set up and take down the camp, or help prepare a meal or two, but that's all part of the bonding experience.
How tough are they?
It really depends what you opt for. On a self driving and walking vacation, there will be a mix of shortish hikes of 6km or so, and also tough day hikes, such as the eight hour Tongariro Crossing (often described as the finest one day walk in New Zealand). Alternatively, you might prefer a challenging trekking vacation, following a single point to point route or a handful of multi day point to point routes, for which you'll need a good level of fitness and determination – as well as proper kit.

On self guided itineraries or a tailor made trip you can usually pick your own pace and there's sometimes the chance to opt for gentler hikes where soaking up the scenery is the priority. Small group tours often offer a combination of easy and challenging hikes within a single trip, so you might be walking between two and seven hours a day, and on long itineraries you can expect a handful of multi day treks with overnight stops in remote huts or camping.

For the most part you'll be able to hit the trails with nothing more than a daypack, a bottle of water and the spirit of adventure, but for overnight hikes you'll need to carry your own sleeping bag, clothing and perhaps a share of the group's equipment and food.
Where will I sleep?
On our New Zealand walking vacations, you'll either walk from one wilderness hut or campsite to another or stay in several different accommodations and take day walks from there. Or do a combination of both.

Hotels, guesthouses and cabins will be locally owned and very comfortable, with either ensuite or shared facilities. Wilderness huts will be basic, with no electricity but with mattresses and heating, and a fun community atmosphere where you'll meet hikers from all over the world. If you're camping, you'll be expected to put up and take down your own tent and you'll also have to pitch in with cooking and washing up.
Other activities
Working up a sweat in New Zealand's most dramatic landscapes is the main point of our walking tours, but there are dozens of other ways in which to get active if you want to take a break from the trails: bungee jumping, skydiving or jetboating in New Zealand's adventure capital Queenstown, perhaps? Or scenic catamaran cruises along the coast where dolphins and seals swim alongside the boat? Then there are the natural thermal pools near Rotorua, the chance to taste the country's famous wines on a vineyard tour, and numerous opportunities to learn more about Maori culture and history.
Our top New Zealand walking Vacation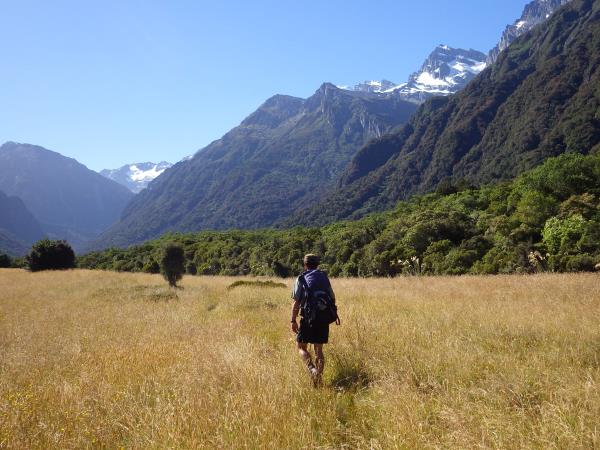 Hike into New Zealand's stunning south island landscapes
From
US $

3795
10 days
ex flights
Small group travel:
2022: 25 Nov
If you'd like to chat about New Zealand walking or need help finding a vacation to suit you we're very happy to help.

Best time to go walking in New Zealand
The weather is at its balmy best from November to March, but this is peak season so if you're looking for more affordable prices and more space on hiking paths consider visiting either side of summer. The autumn months of April and May are stunning with autumnal colours combining with good weather and off peak prices, while the spring months of September and October bring long, mild days, wild flowers and tree blossom. Winter kicks in during June, July and August. While it can be cold, it's also often clear and calm and the beauty of the snowy mountains adds a little magic to the trails. Many shorter walks are doable at this time of year, but of New Zealand's nine 'Great Walks' only the 80km Heaphy Track is open all year round.
More about New Zealand walking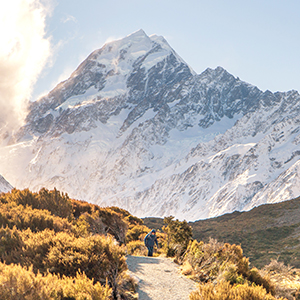 With so many magnificent landscapes and a bewildering array of trails from which to appreciate them, it can be hard to decide where to go walking in New Zealand. Our map and highlights page outlines all the top spots and we also find out what our tour operators recommend, as well as our responsible travelers who've already tramped the trails.