Things to see & do in Transylvania
Ok, let's get the 'D' word out of the way first: it's very unlikely that you're going to get bitten by anything in Transylvania other than a genuine love for the hills and history of central Romania. Yes, you can go on Dracula tours around the castles of Sinaia and Bran, and yes they're great fun, just don't travel to Transylvania wearing strings of garlic around your neck or with a crucifix in your back pocket – you'll never make it through customs.
A far better way for travelers to discover life beyond Bram Stoker's book is to go walking in the Carpathian Mountains or take a self drive vacation between Saxon villages. You can even stay as a guest of an actual Romanian Count. Sometimes facts are much more fun than fiction but, in the words of one of our accommodation hosts, Count Kalnoky: "My favourite myth about Dracula is that it's a myth."
Our Romania wildlife Vacations
WHERE TO GO IN TRANSYLVANIA
Carpathian Mountains
Transylvania holds history within its fortified churches, Saxon villages and medieval architecture but for many it's the wooded foothills of the Carpathian Mountains that steal the show. Rising to the east and south of Transylvania, they have long provided a strategic base and a scenic setting for kings and travelers alike. The region as a whole is roughly five times the size of Wales and all manner of animals are known to inhabit the steep forested slopes, including bears, wolves, owls and lynx, while white tailed eagles wheel in the thermals over valleys and gorges. Traveling by train is an ideal way to bypass unsurfaced roads although hiring a car presents plenty of scope to explore. Take on the kicks, cuts and hairpins of the Transfagarasan Highway to cross over the southern Carpathians into Wallachia and the Danube Delta.
Brasov
In southeast Transylvania and the pretty market town of Brasov, and the legendary Bran Castle, attract the crowds in summer while walkers make the most of surrounding slopes, even in the winter. Brasov county also features Piatra Craiului National Park and the fantastic Libearty Bear Sanctuary for some really wild adventures.
Covasna
East of Brasov, the county of Covasna is recommended for anyone looking to spot storks on chimney pots as they hitch a ride on horse-drawn hay carts. Stay in the Hungarian-style village of Miklósvár and you'll think you've stepped through a time portal. Walks in wooded hills and over flower-filled meadows make great escapes from the modern world with guesthouse accommodation, at the bequest of Count Kalnoky, adding extra ambience to an already authentic rural experience.
Sibiu
This onetime European Capital of Culture promises plenty of parks, pedestrianised squares and a succession of cycle paths to allow sightseeing from all sorts of angles. Germanic influence reigns supreme in Sibiu with the Holy Trinity Cathedral, Bridge of Lies and the Passage of Stairs all worth spending at least a couple of days strolling around in summer.
Maramures
North of Transylvania, via the nature reserves and medieval monuments in Bistrita, are the mountain creeks and riverside villages of Maramures. This fascinating region may not be strictly Transylvanian but the carved wooden churches, ornate cemeteries (such as Merry Cemetery in Sapanta) and the forested valleys and protected pastures of Rodna National Park, are definitely worth bearing in mind if you're in this neck of the woods.
THINGS TO DO IN TRANSYLVANIA
Wildlife
Aside from hunting for bats in Transylvania there are bears, too. In fact, you can actually go bear watching and tracking with an expert naturalist guide. Another brilliant bear encounter in Transylvania is at the Libearty Bear Sanctuary near Brasov. This beautiful outdoor environment provides a safe haven for rescued Romanian bears within the peaceful confines of protected beech, oak and hazel forests. You can also volunteer to help out with the day-to-day running of the sanctuary.
Elsewhere, Piatra Craiului National Park provides plenty more opportunities to see native animals in their natural environment. Bears, boars, bats and beavers are all known to inhabit the lower valleys and beech forests with guided wildlife watching tours the best way to spot woodpeckers, flycatchers and the occasional Ural owl.
Walking
Throughout the Carpathian foothills are several series of single tracks and hardly any roads. Self guided walking tours include a local map, information guide and luggage transfers – great for lightening the load as you trek between guesthouses. From challenging ascents over limestone peaks and jagged outcrops to woodland paths leading to medieval towns and Saxon villages, there's nothing like walking in Transylvania for loving life outdoors. Why not seek out the Siebenburgen (German for 'seven cities') as you stroll through Saxon settlements before settling into a different guesthouse every night? Also, did you know that southeastern Transylvania has more 13th to 16th century churches than anywhere else on earth? Tailor made cultural tours can help you find out more as well as offering insight into the traditional arts and crafts still practised in Transylvania.
Dracula
Ok, there's no denying Dracula enthusiasts when it comes to traveling in Transylvania. Quirky, fun and steeped in folklore, these small group tours embrace the region's cultural heritage as you visit the sites related to Vlad the Impaler and Bram Stoker's Jonathan Harker. Medieval castles, tales around camp fires and even a Gothic masquerade party will all feature on a Dracula tour of Transylvania with an English speaking guide bringing locations, and legends, to life. You'd be bats to miss it.
Our top Romania wildlife Vacation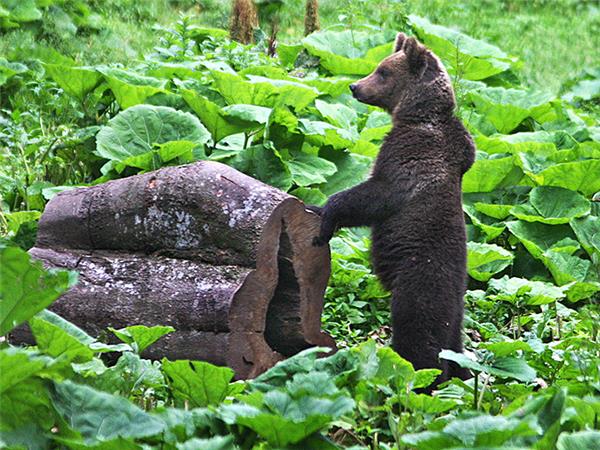 Wolves, bears & sightseeing
From
US $

1649

to

US $

2049
8 days
ex flights
Small group travel:
2023: 30 Sep
2024: 27 Apr, 11 May, 1 Jun, 15 Jun, 6 Jul, 17 Aug, 7 Sep, 5 Oct
2025: 26 Apr, 10 May, 31 May, 14 Jun, 5 Jul, 19 Jul, 16 Aug, 6 Sep, 20 Sep, 27 Sep, 4 Oct
If you'd like to chat about Romania wildlife or need help finding a vacation to suit you we're very happy to help.

BEST TIME TO GO TO TRANSYLVANIA
Try trekking in Transylvania during October as beech and oak woods are alight with amber, and lush green meadows are sprinkled in purple saffron. Blue sky days, snow-tipped mountains and warming harvest soups and plum brandy make autumn in Transylvania extremely atmospheric.

Spring is another great time to go to Transylvania for colourful countryside as wildflowers cover the Carpathian foothills and rivers rush through wooded valleys. May, however, can get wet so pack a mac, just to be on the safe side. Places like Brasov and Sibiu are also less busy during April and May, compared to the peak summer season.
Summers can actually get pretty hot, especially in the cities and towns, so your best bet is to head into shaded woodland or hike on higher ground for fresher temperatures. Transylvania covered in snow is an amazing sight. Winter walking and snowshoeing vacations are fabulous for getting out and about before cotching up in a warm, cosy guesthouse. Snow is also very handy when it comes to tracking wildlife; there's nothing that beats the thrill of finding a wolf print whilst out walking with an expert local guide. Bears typically hibernate in winter, although many of the rescued bears at the sanctuary have lost the instinct to do this so you can see them all year round.
HOW TO VISIT TRANSYLVANIA
Many Transylvania vacations start off in Bucharest, around four hours by road or rail from central Romania. Small group tours will usually comprise four to 15 travelers and an English speaking tour leader. Solo travelers often value this type of tour as it offers the chance to make new friends and also enjoy time alone, thanks to single room supplements, if requested. You'll enjoy several daily meals plus welcoming home comforts at locally owned guesthouses, although expect rustic rather than Ritz.
Self guided tours offer a more personalised alternative to a small group tour with flexible travel dates. You can explore under your own steam with the added reassurance of half board accommodation booked for you, plus luggage transfers and detailed trip notes. Self guided walking vacations in Transylvania are an excellent way to meet local people so practise saying
salut
(hello) and expect a smile and nod in return. Self drive tours are also an option here. Although road signs can be tricky, directions and points of interest will be covered in English within your trip notes. This allows you to drive a rental car between hotels and guesthouses with confidence as well as full insurance and emergency contact details for extra peace of mind.
Taking a cultural tour of Transylvania with a local guide will reveal more about Saxon heritage and folklore tales of old. Wildlife watching tours, also, can be undertaken with an expert guide who will be able to point out signs of life whilst walking in the woods. Early starts and evenings in bear hides are guaranteed to get hairs standing up on end, and not just because of you-know-who flapping about in castle crypts.
Tempted by Transylvania? Looking for some more top tips and things to do alongside watching wildlife? Our
Transylvania travel guide
takes you on an authentic adventure into the rural regions of central Romania. Find out what we rate & what we don't as well as advice for families, self drive vacation makers and anyone wishing to stay with a Count.
More about Romania wildlife