Rural farm accommodation in Devon
Between the dramatic north coast and the picturesque south, mossy Dartmoor and misty Exmoor, you'll find the heart of deepest Devon and a 21-acre rural farm. Here, among the rolling hills, is quintessential English countryside at its best; thatched cottages and tea and scones, trails of local ale houses, farmers' shops and flower basket covered teahouses.

This is farm life with a difference, where birds and butterflies take the place of crop dusters and cowsheds.

Rural farms in Devon offer quiet country getaways and endless fields for free-range children, where nightly campfires keep you warm while stargazing and wildlife can be seen from your window. An abundance of animal inhabitants is preserved by ongoing conservation projects. In fact, where this farm differs is in its commitment to sustainable tourism, supported by wind turbines, solar panels and an award-winning environmental ethos. Yes, you might get a bit muddy, but just roll up your sleeves and you'll be ready to enjoy the scenery, while knowing your stay makes managing this patch of countryside possible.
What to expect from a farm vacation in Devon
The accommodation at the farm comprises of a large lodge, converted from a cowshed, a wooden lodge, two small wooden cabins and a cosy stone cottage, which is named after the opportunistic otter spotted pilfering the farmyard pond. The two lodges, which sleep eight and six, both feature hot tubs and the largest is especially accessible thanks to its flat floors and wet shower room. The smaller cabins and the cottage sleep four each, while the latter is particularly well suited to off season and winter getaways when you can keep warm with its wood burning stove. Additional amenities range from microwaves, TVs and towels to pianos and BBQs.

Vacations here are self-catering, and all accommodation comes with a fully equipped kitchen, although that doesn't have to mean hard work. Get your local produce delivered to your door from the farm shop down the road (if you don't fancy the walk) or eat out at one of the nearby pubs. Accessibility is made easy with the option to borrow perching stools, raised toilet seats and audio guides to the area, among other things. The farm is dog-friendly, and kid-friendly too, with plenty of space for them to range free. Keep them entertained catching carp on the wildlife pond, or borrow boats, paddleboards or bikes. It's a year-round rural retreat, where winter can be spent quietly away from the crowds, and spring and summer showcase nature at its most spectacular.
"Spending time here is a great opportunity to reconnect with nature and discover this beautiful part of Devon. The farm is located in a peaceful, rural setting yet has plenty of scope for activities nearby (or indeed on its own 21 acres). It offers a precious chance to relax and unwind – with no noise or light pollution, you will sleep like a baby! – and is the perfect antidote to city living." – Julia Key on a rural farm vacation in Devon

Ironically, in many cases, getting back to nature makes car travel essential but, while most rural accommodation is only accessible on wheels, the farm owners make an effort to assist anyone looking for a car-free vacation. With the help of their free station transfer, you can take the train and make the best of this beautiful setting by getting around on a complimentary bike (or by bus) instead.
Our Rural accommodation Vacations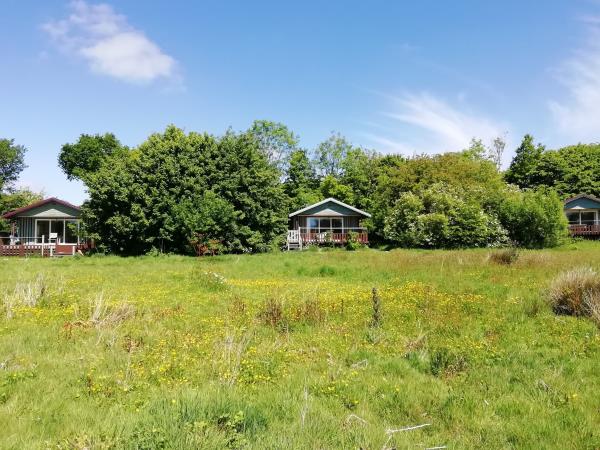 Quirky eco lodges, 1 with Hot Tub, on a Devon nature reserve
From
£

252

to

£

965
per accommodation per week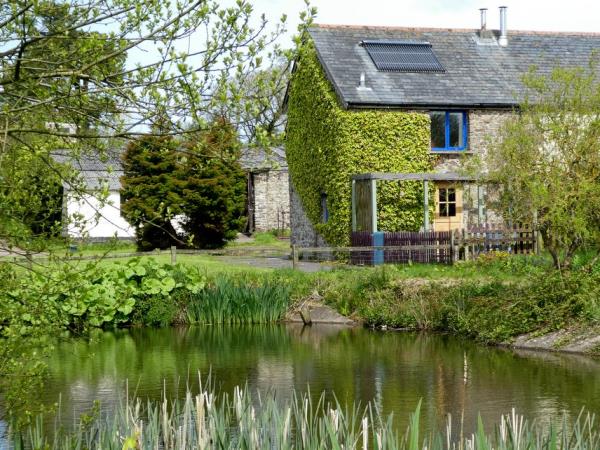 Cottage with lake view & wood burner on Devon nature reserve
From
£

205

to

£

749
per week (sleeps 4)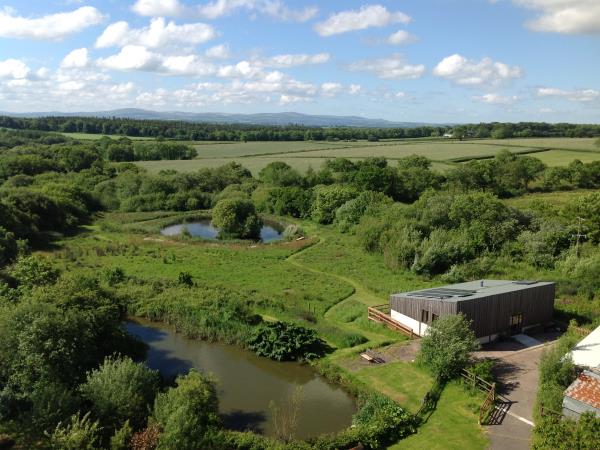 Uniquely quirky Devon eco lodge with hot tub & great views
From
£

442

to

£

1380
per week (sleeps 8)
If you'd like to chat about Rural accommodation or need help finding a vacation to suit you we're very happy to help.

2 Reasons to stay on a rural farm in Devon
1. Easy access to all Devon's attractions
Smack bang in the center of
Devon
, a stay at the farm opens the door to all of the southwest's attractions, from dramatic Dartmoor to the stunning southwest coast. You can wear out the kids while biking or hiking the Tarka Trail, try some sea kayaking or even learn to surf. If you're looking for more family options, local favourite The BIG Sheep offers fun days of sheep racing and animal petting. On wet weather days you can drive (or buy a bus ticket) to Exeter and explore city's cafes and cathedral, bravely dash from pub to pub along the Tarka Line Rail Ale Trail, or try your hand at wood turning in the farm barn.
2. An eco experience
If you haven't already gathered, this is green living at its finest. The farm has garnered many awards for its low carbon vacations and eco accommodation, from England's top award for sustainable tourism in 2015 to 'gold' level approval from the Devon Wildlife Trust.

Fear not, it's not all tofu and drop loos here; the farm prides itself on being "for everyone and every shade of green". If you're new to the notion of an eco-friendly getaway, know you'll still enjoy the same comfort and normality of a regular vacation, but one more beneficial to both the environment and you. Energy efficient lodges are well-insulated for winter and a farm free of heavy machinery means fewer hazards for little hands and feet, whereas conservation projects keep fields full of butterflies and wildflowers, with bats and barn owls roosting in the grounds.
More about Rural accommodation