Self guided cycling map & highlights
---
Make the most of your time
One of the advantages of a self guided cycling vacation is that you can pretty much choose your own backdrop with a variety of cycle-friendly surfaces to be found across the globe. Vineyards, hillsides and coastlines in France; lakes, mountains and islands in Croatia; backwaters, villages and temples in India; pick your route, slip through the gears and experience pure and simple cycling perfection. Jumping out of the saddle, no matter where you plump for, offers an excellent means of combining work and play with cultural diversions and well-deserved R&R adding to a well-rounded itinerary to set your pulse racing as freely as your pedals.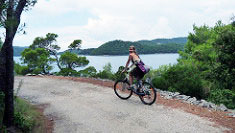 Croatia
The Dalmatian coast presents more than enough for a self guided cycling vacation in Croatia but it would be a shame to ignore the valleys, lakes and wide open forest trails that you'll find inland on the Istrian Peninsula. Touring the vineyards is a splendid way to mix up a cycling tour (in every sense) however, national parks, such as: Plitvice, Paklenica and Velebit, offer just that little bit extra in terms of a test.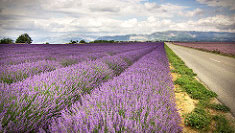 France
Hillside châteaux in the Loire Valley, low hanging vines in Burgundy and rolling waves of lavender in Provence, sometimes the toughest part of a self guided cycling vacation in France is deciding which canvas you wish to paint first. Challenge yourself over the mountains of the Tour de France or live for the gastronomy amongst the rivers and medieval villages of the Dordogne, whatever you do, don't discount France.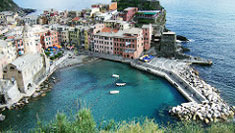 Italy
The hills, sunflowers and towns of Tuscany are obviously amazing but if you're adamant that the route between Pisa and Cinque Terre is all that's on offer then you really need to think again. Cilento to the Amalfi Coast, Matera to Puglia; Umbria, Piedmont, Venice; the list goes on and on, just like the ascents. A self guided cycling vacation in Italy is always going to be the best route to la dolce vita.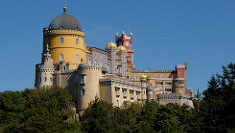 Portugal
A fantastic location to put the 'vacation' into cycling is Portugal as from the forgiving hills and coastal tracks of the Algarve to the lone cork oak trees pin pricking the Alentejo region, Portugal has sun-kissed and stress free stamped all over it. The UNESCO landscapes of Sintra are strewn with Moorish and Arabesque influence and make for a fascinating back story whilst cycling amongst the mountain foothills.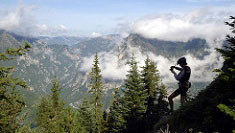 Montenegro
From the shores of the Adriatic to the largest lake in the Balkans, Lake Skadar, self guided cycling vacations in Montenegro are summed up in just one word: magnificent. This is an ideal opportunity to discover the hidden coves and characterful medieval towns aligning the Bay of Kotor with side roads, single lanes and abandoned military tracks helping you wind your way into the Budva Mountains for some seriously challenging scenery.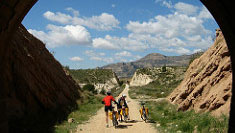 Spain
Catalonia, especially, provides cyclists with a stunning choice of scenery as well as some tempting Pyrenean peaks from where to extend calf muscles. Blending a self guided cycling vacation with the history and gastronomy of Spain is a great idea with the sun scorched Andalucian coastline offering just as much as northern regions such as La Rioja or the world-famous pilgrim trail Camino de Santiago, in Galicia.
Self guided cycling vacation activities
---
WHAT TO DO AND WHAT NOT TO DO
Things to do on a self guided cycling vacation...
---
Get out of the saddle. Thanks to the independent nature of a self guided cycling vacation it's entirely up to you how far you want to go in terms of distance and endurance. Just try to remember to stow your wheels every once in a while, and leave time to explore on foot or add a couple of lazy mornings or relaxing afternoons to let your limbs recover as you soak up some sunshine or local vino.

To really get the most from a self guided cycling vacation you might want to put in some training prior to setting off. Of course, it's a vacation – and it's not supposed to be an all out attack for the yellow jersey; however, there are plenty of steep climbs and elongated ascents to let you know that you've put yourself through your paces. You'll get more from a cycling vacation if you're not out of puff so aim to put in a few hours practise before you leave.

Although you will be given suggested route maps, doing your own research is certainly advisable on a self guided cycling vacation. Many of the remote villages and hillside castles or fortresses that you might encounter will have fascinating histories and exploring a country's language and customs is a great way to broaden cultural horizons.

Things not to do on a self guided cycling vacation...
---
Stick rigidly to your itinerary. Although a self guided cycling vacation should be planned in advance to maximise your time it's also worth taking a flexible approach when it comes to itineraries. Weather, wine and wildlife can all divert you from a day spent cycling but if you can embrace a unique experience rather than ignoring it in favour of ticking off a pre-ordained distance you may get more from your tour.

Stuff too much into each day. Early starts to beat the crowds, cultural sites before lunch and an afternoon ascending mountain slopes might seem like a good way to spend your day but it could also make a self guided cycling feel more like a merciless route march. Try to relax and linger a little longer over lunch or lazy breakfasts to ensure you get to rest as you sample your surroundings.

Forget a few home comforts. Being comfortable on a self guided cycling vacation is essential for going the distance as the last thing you need is to get saddle sore or caught out by an untimely downpour. Bringing along wet weather gear, helmet, gloves, padded shorts and bike seat (although gel saddles are usually provided) gives you an extra feeling of familiarity and can often prove to be a major factor in undertaking a successful tour.

Self guided cycling vacations travel advice
---
TIPS FROM OUR SELF GUIDED CYCLE HOLIDAY EXPERTS
Tina James, Managing Director at our cycling specialist supplier Headwater, shares her advice and experiences of self guided cycling vacations below:
The benefits of a self guided tour
---
"Basically, you have your bike, panniers, puncture repair kit and bike pump, all of which will be fully demonstrated by a dedicated support person. Having a point of contact who speaks the local language and takes your luggage from one place to the next is a real benefit and takes self guided cycling up a grade from a purely independent alternative. In a time pressured world it's good to know that all of the routes and accommodation have been organised for you. This means that you can just up and off at a moment's notice without having to do too much pre-planning or worrying about whether you've got an up-to-date map or if your language skills are up to scratch."
Preparation advice
---
"It's always best to get some practise in beforehand as nothing prepares your bottom muscles for what lies ahead other than time spent in the saddle! Another way to minimise the muscle ache is to bring padded cycle shorts (although gel seats are provided), as well as gloves. Packing your own cycle helmet is also recommended as although it's not a legal requirement it definitely makes you feel more secure and comfortable as you know the history and the quality of the protective gear."
Taking it easier…
---
"An alternative for some cyclists who are unsure about their levels of fitness is an e-bike. These are becoming available in many more areas across Europe and give partners and families the chance to cycle together even though one cyclist is perhaps keener than the other(s)."
Self guided cycling vacations travel advice
---
TIPS FROM OUR TRAVELLERS
At Responsible Travel, we think the best people to advise our travelers are often... other travelers. They always return from our tours with packing tips, weather reports, ideas about what to do - and opinions about what not to.

We have selected some of the most useful self guided cycling travel tips that our guests have provided over the years to help you make the very most of your vacation - and the space inside your suitcase.
"Take rain gear – booties and helmet cover even as they don't take up much space and will keep you comfortable if it showers. We also took our own bike seats and were glad to have them." – Beth, cycling in Spain

"Having your own GPS with maps could be handy if you decide to venture off the (careful and excellent) instruction. We got lost several times when we decided to wing it, but always had a great time." – Amy Shannon, cycling in Spain

"Train for this vacation as the days get tougher and you need to be in shape. Also go before high season as you see more and do not worry about people or traffic as much." – Brian Potter, cycling in Portugal

"Before starting out, try to do some cultural research on the small communities along the itinerary. Knowing about, for example, archaeological sites near the suggested routes can lead to extra-mileage side trips that the kids might agree to." – Bunli Yang, cycling in the Algarve

"If you go late on in the year make sure you have warm clothes - days start a little chilly and the temperature drops around 3pm. Also, if you are a slow cyclist either start out early or take a torch - actually, a torch is useful for staggering back from the local restaurants in the evening!" - Debbie Merrick, cycling in Portugal

"Go for it! My other half doesn't cycle routinely and she was fine (we're both late fifties and averagely fit). If your legs get tired you can always walk for a bit and in any case you'll want to stop, look & take photos quite a bit. The support by… the vacation operator is superb; bikes are high quality and instructions/directions easy to follow – backed up with bike computers and bike-sat nav." – Paul Millner