Township tours information

South Africa's townships can be visited year-round, so it's what you plan to do with the rest of your trip that will dictate the best time to go.

If you're going to be on safari in Kruger National Park after a tour of Soweto then the July to September dry season brings excellent wildlife watching as animals gather around shrinking waterholes. Conversely, if you're traveling to Cape Town, the rest of the Western Cape or the southern beach towns like Knysna along the Garden Route you'll want to travel in the southern summer months of October to March, when the weather is warm and dry.
Our South Africa townships Vacations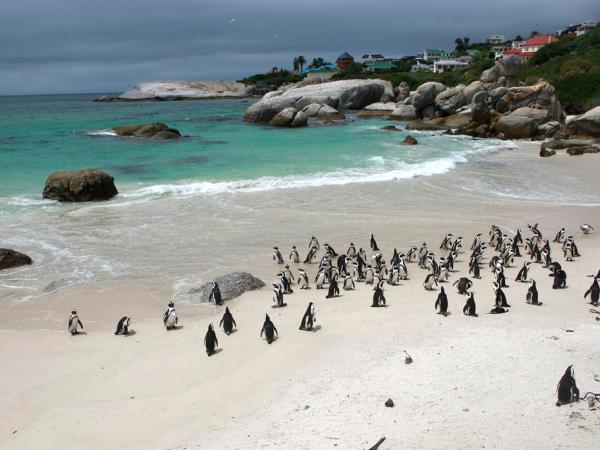 Explore Cape Town, the Winelands and the Garden Route
From
£

3395
15 days
inc UK flights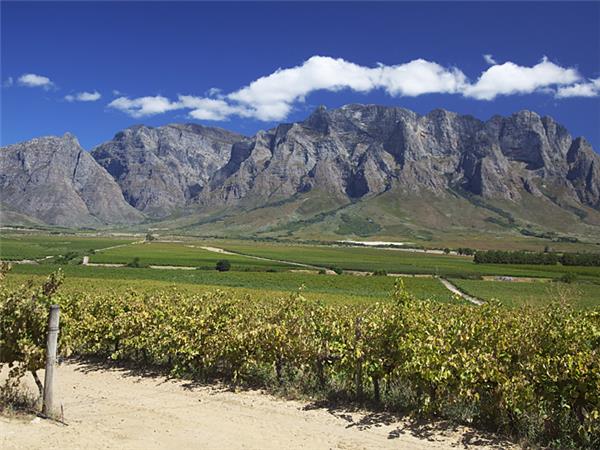 Travel along the dramatic coastline at the bottom of South Africa
From
US $

2249

to

US $

2799
12 days
ex flights
Things to do in a South Africa township…
Things to do in a South Africa township
Volunteer. Coach sports or become a teaching assistant in Knysna, tell the stories of women's empowerment projects through photography in Cape Town, or work in community health in townships in Port Elizabeth – volunteering takes you another step deeper into township culture. You'll be living and working alongside local residents, shopping in local markets and becoming part of township life in a way that's far beyond the reach of a day tour.
Meet the human faces of the 'rainbow nation'. Street art, museums and music aside, South Africa's townships are best experienced via the many and varied residents. South Africa's plethora of traditional cultures may have been reduced to just three 'Indian', 'black' or 'coloured' communities by Apartheid, but they still remain distinct and diverse. Take a tour designed by and run by local residents to meet the people making South Africa tick.
It can be shocking, on arrival into South Africa, to see how racially divided the country still is. Realistically, equal integration of blacks and whites is at least a generation away and the realities of township life can be hard to swallow, so be ready to be emotionally and culturally challenged when you visit a township. Navigate local residents' sometimes moving stories with the help of a local guide and you'll depart inspired, and with a healthy dose of respect.
Things not to do in a South Africa township
Township tours can be controversial. The worst are simply 'drive-by shooting' tours (although we're talking cameras here) in, for all intents and purposes, a human zoo. Don't hide behind your camera or in a bus. For a genuine learning experience get out on foot, or even on a bike, taste local food, put your camera away and have a chat. If that all sounds a bit too full on, then a township tour isn't for you.
Don't use a tour which doesn't employ local guides. There's no one better to explain about daily township life than someone who's lived there all their life, and it's only fair that local residents benefit financially from your visit. Besides, that invitation to visit Mama's house or that beer in a shebeen with your guide's brother? Those moments only happen when someone local is showing you around.
We get that you'll have paid for your tour, and if you've chosen well hopefully that money will be reaching the local people organising your trip, but there's a burgeoning array of small businesses that also need the support of township tourism to grow, so don't be stingy. Be prepared to buy a fruit juice from a roadside stall, pick up a souvenir in a craft market or grab lunch in a local café – a chance to support local business and meet local people.
South Africa townships travel advice
Responsible tourism advice
Amanda Marks, co-director of responsible tourism award-winning Tribes Travel, and one of our leading South Africa specialists shares her tips for more responsible township tourism:
"A township tour can be one of the most eye-opening and privileged experiences you can have in South Africa. However, you must pick who you go with very carefully, otherwise it's just voyeurism and no-one, least of all the township residents, benefit from your visit. Go with a guide who still lives there, and visit projects, shops or restaurants run by local residents so a range of people get a chance at earning something from your presence in their community."
You can read more about how to make sure your township tour benefits local residents in our
South Africa travel guide
.
Tips for making the most of your tour
Simon Mills, from one of our leading bespoke South Africa specialists has this advice:
"Make sure you go with a guide, as they know where to go. Go with an open mind and embrace it. Soweto – for instance – is an amazing community with so much life; you have to look beyond the relative poverty and see a bustling (and in some parts, thriving) community."
Responsible Travel's Tim Williamson has travelled to Soweto several times. He shares his tips:
"If you have the chance, visit the Apartheid Museum in Johannesburg before you visit Soweto. There are two different entrances to the museum available – dependent on whether you pick a randomly generated 'white' or 'non-white' ticket. It's eye-opening, sometimes harrowing, and very moving and will put your township tour in context."
Soweto tips
Responsible Travel's Tim Williamson:
"The main tourist road in Soweto – Vilakazi Street, home to Mandela House and Tutu House – is very busy. But for less tourists and a more authentic Soweto experience, my family love eating at the market outside huge Baragwanath Hospital, or watching the Pirates play the Chiefs – Soweto's two major football teams – at Soccer City. All in the company of a local guide of course."
Volunteering travel advice
Anne Smellie, from our supplier Oyster Worldwide, which specialises in gap year and volunteer trips, shares her South Africa travel advice for volunteers: "South Africa is ideal for first time volunteers. They want to do something different, they're tired of traditional vacations and they're looking for something more real where they can make a difference and know that what they're doing is good. It's not a 'sit-on-the-beach-and-get-a-suntan' trip, it's giving something and learning something as well. So South Africa is perfect for that. It's got great infrastructure, English is spoken and it's a very approachable country.

"A month is the recommended time for volunteering, depending on the type of placement. The first week is usually taken up with training and just generally fitting in - it's so different to people's daily lives. By the second week you're starting to get into the flow of it. So four weeks allows you to get more out of it, but you also contribute more – which is really the point of volunteering."
If you'd like to chat about South Africa townships or need help finding a vacation to suit you we're very happy to help.

At Responsible Travel, we think the best people to advise our travelers are often... other travelers. They always return from our tours with packing tips, weather reports, ideas about what to do - and opinions about what not to. 

We have selected some of the most useful South Africa township tips that our guests have provided over the years to help you make the very most of your vacation – and the space inside your suitcase.

This was an emotional and unforgettable experience

"We had a wonderful response from the people in Lesotho and in the township outside Oudtshoorn. The trips certainly gave us the tourists, insight into conditions for black and coloured people and we tried to convey our gratitude and appreciation for this opportunity and their hospitality." – Christine Ketchen

"The vacation was an incredible journey of different experiences. If I had to choose [a favourite part] it would be the Township Tour in Cape Town. This was an emotional and unforgettable experience." – Les Milner
More about South Africa townships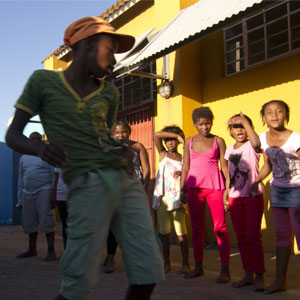 Townships across South Africa are welcoming visitors drawn in by emotive histories and cultural diversity, but the legacy of Apartheid runs deep, and tourism needs to tread carefully to support and respect the residents of South Africa's most deprived communities.