City, Wine and Wildlife itinerary, South Australia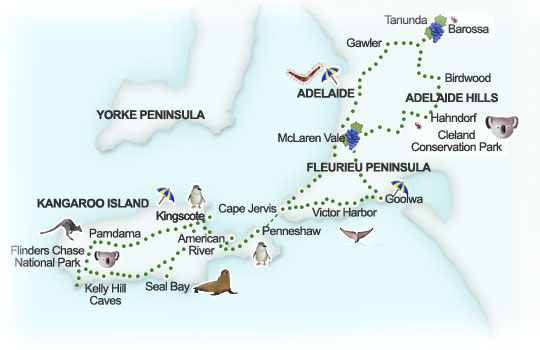 Day 1 - Adelaide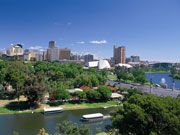 Adelaide has the buzz, culture and sophistication of a big city with a laidback style. Its Central Market is the largest food and produce market in Australia and is a must-do for every visitor. Enjoy a walk along the river or North Terrace, a grand boulevard that's home to the South Australian Museum (which boasts the biggest collection of Aboriginal artefacts in the world), the Art Gallery, State Library and Migration Museum. The Botanic Garden is timeless – an oasis of gardens a step from the city, rewarding and inspiring in every season. A little south, Tandanya features exhibitions and performances by Aboriginal artists (and has a good shop).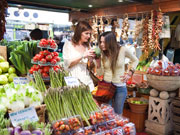 Everyone loves Haigh's Chocolates – go to the Visitor Centre at Parkside for a behind the scenes tour. You'll find stores in Rundle Mall, Adelaide Arcade, the Central Market and Glenelg. Glenelg is Adelaide's most popular metropolitan beach, and the area has a permanent vacation feel. Stroll the jetty, the foreshore, visit the shops and cafés of Jetty Road and Holdfast Shores and enjoy the Bay Discovery Centre. Dine along one of Adelaide's many 'eat streets', entire streets devoted to wining and dining such as Rundle, Gouger and O'Connell street.
Day 2 - Barossa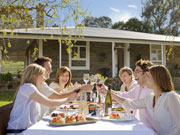 The Barossa is the focus for outstanding festivals, food and hospitality. With over 60 cellar doors to visit, you'll never be short of somewhere to taste Australia's most famous reds, whites and sparklings. Be sure to visit Peter Lehmann Wines, Wolf Blass and Jacob's Creek and for a glorious view over the region call into Bethany Wines – a small family vineyard established over 150 years ago. At Penfolds join a Make Your Own Blend tour – after an introduction to varietals and blending you test your skills and blend a wine to take home.
The Barossa has a thriving and distinctive regional food culture, from the delicious German breads and pastries, the traditional cured wursts, hams and smallgoods to the exquisite culinary creations produced at Maggie Beer's Farm Shop. Visit Angas Park Fruits, Barossa Valley Cheese Company and early on Saturday mornings, the Barossa Farmers' Market. For a bird's eye view of the Barossa, try a hot air balloon flight over the vineyards, take a helicopter ride or stand on Mengler Hill for an uninterrupted view over the region.
Adelaide to Tanunda:
74kms/46miles. 1 hour, 20 minutes
Day 3 - Adelaide Hills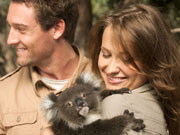 Travel south to the Adelaide Hills this morning, stopping at the amazing Whispering Wall near Williamstown, to marvel at this acoustic phenomenon. At Birdwood, the National Motor Museum shares an automotive treasure house and the stories of Australian motoring. The Adelaide Hills is famous for its cool climate wines. Some of the best include Shaw and Smith, Petaluma, Chain of Ponds, Nepenthe and Hahndorf Hill wineries. Spend some time in the historic village of Hahndorf, with its range of arts, craft, galleries, cellar doors, bakeries and shops.
Visit Beerenberg Strawberry Farm and Udder Delights for a range of regional produce. Close by, The Cedars is artist Hans Heysen's former house and beautiful garden. For an unforgettable dining experience, try Petaluma Restaurant at Bridgewater Mill. Warrawong and Cleland Wildlife Sanctuaries are leaders in conservation, and Mount Lofty Botanic Garden is a cool climate Eden of native and exotic plants, beautiful in every season.
Tanunda to Hahndorf via Birdwood and Mt Torrens:
77km/48miles. 1 hour
Day 4 - McLaren Vale
Travel south-west through the lovely Hills to McLaren Vale. Some of the best winery experiences include Wirra Wirra, Coriole and d'Arenberg. A great way to visit these cellar doors is to follow the Cheese & Wine Trail – start with a cheese hamper from Blessed Cheese. Visit the Almond Train for almonds of every flavour, Medlow Gels for something sweet, or Willunga Farmers Market on Saturday mornings for a wide range of the freshest local produce straight from the grower. There are plenty of great eating places that showcase regional food, wine and great coffee - try Fino, Salopian Inn and d'Arrys Verandah Restaurant.
Alternatively, continue south to the seaside towns of Victor Harbor, Port Elliot and Goolwa. Between June and September each year you can go whale-watching when Southern Right Whales visit Encounter Bay from sub-Antarctic waters. Visit the SA Whale Centre at Victor Harbor to find out more about whales and other sea creatures such as sharks and dolphins.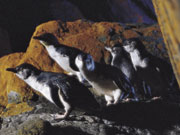 All year round, you can travel by horsedrawn tram to Granite Island and visit the penguin colony. Take a dusk tour to learn more about these adorable creatures. Explore the antique shops and art galleries between Victor Harbor and Goolwa. Take a lunchtime cruise along Coorong National Park or drive over to Hindmarsh Island and see the Murray Mouth from land.
Hahndorf to McLaren Vale:
44km/27 miles. 45 minutes
McLaren Vale to Goolwa:
47km/29 miles. 40 minutes
Day 5 - Kangaroo Island
Travel to Cape Jervis to get the passenger and car ferry over to Kangaroo Island. It's Australia's third-largest island, an area of outstanding natural beauty and is considered to be one of the last unspoilt wonders of the world. It has friendly people, stunning beaches, geological wonders, an abundance of wildlife and a flourishing boutique food industry. Dine on fresh seafood, sheep cheeses and yoghurt, rock lobsters, marron (fresh water crayfish), pure Ligurian bee honey, wine, and olive oil.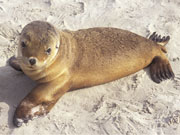 Seal Bay Conservation Park is home to Australia's largest sea lion colony. It is one of the few places in the world where these creatures are tolerant of people, and visitors are privileged to walk among them in their natural habitat.
The Island's waters are an underwater paradise where you can interact with seals, sea lions and dolphins. See the legendary Leafy and Weedy Seadragons, over 270 species of fish, more than 60 shipwrecks and impressive walls of coral and red, orange and white sea sponges.
At Penneshaw and Kingscote join a tour for a close up view of the delightful penguins, as they waddle up from the beach and return to their burrows on their nightly ritual.
Goolwa to Cape Jervis:
77km/48 miles. 1hour 10 min
McLaren Vale to Cape Jervis:
74km/46 miles. 1 hour
Ferry Crossing:
15 km/9 miles. 45 min
Day 6 - Flinders Chase National Park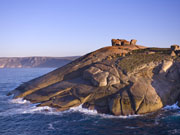 Explore Flinders Chase National Park, the largest of the Island's parks, and have close encounters with kangaroos, koalas and echidnas. Witness the spectacular naturally sculptured granite boulders of Remarkable Rocks and the playful New Zealand fur seals at Admirals Arch. Explore Kelly Hill Conservation Park's extensive cave system. Join one of the adventure caving or show cave tours and see sinkholes and explore caverns that lead to caves of ornate calcite formations. Travel to Penneshaw to get the passenger and car ferry over to the mainland and head north to Adelaide.
Cape Jervis to Adelaide:
107km/66.5 miles. 1 hour 30 minutes
Responsible Travel would like to thank the South Australia tourist board for their sponsorship of this guide