18 to 29 vacations in Egypt
Traveling to Egypt on a small group vacation is like stepping onto a film set and then ducking behind the scenes. You might be waylaid by visions of pyramids and pharaohs – and there are plenty of those – but the most interesting parts are often taking part in day to day life. Chatting over a shisha pipe in a Cairo courtyard, for instance. Meeting the people who still live off the papyrus-brushed River Nile. Chatting with passengers on the train to Luxor, who'll share their family photos and an invite to dinner.

You'll have a readymade group of adventurers to explore with, and these are the sort of trips where lifetime friendships are made in minutes.

The hot, high-volume cities and wide-open deserts can make for a challenging landscape, especially when you're trying to work out how to get from A to B. Go on a small group vacation, however, and you can swap full-on for fuss-free. Transport is arranged for you – whether that's a minibus to the Great Pyramid of Giza or a sleeper train to Aswan. And the tour leader you're matched with will know which side of the train offers the best views and source the most storied skipper on the Nile.
You'll need just over a week to cover classic routes like the Cairo-Luxor-Aswan circle. Trips run year-round, but keep in mind that temperatures in Luxor plough through the 40°C barrier between June and August, while December to February cools things down with chilly nights. Read on to find out what you could be getting up to on an 18 to 29 vacation to Egypt.
Our top Under 30s Vacation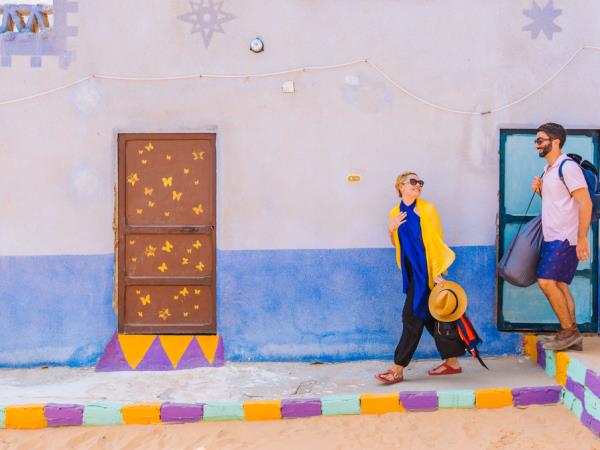 Take in Egypt's treasures cruising the Nile
From
US $

842

to

US $

1060
9 days
ex flights
Small group travel:
2020: 19 Feb, 11 Mar, 25 Mar, 15 Apr, 22 Apr, 6 May, 13 May, 20 May, 3 Jun, 10 Jun, 17 Jun, 1 Jul, 8 Jul, 15 Jul, 22 Jul, 29 Jul, 5 Aug, 19 Aug, 26 Aug, 2 Sep, 9 Sep, 12 Sep, 16 Sep, 23 Sep, 30 Sep, 7 Oct, 10 Oct, 14 Oct, 21 Oct, 24 Oct, 4 Nov, 11 Nov, 18 Nov, 25 Nov, 2 Dec, 16 Dec, 30 Dec
2021: 6 Jan, 13 Jan, 20 Jan, 27 Jan, 3 Feb, 10 Feb, 17 Feb, 24 Feb, 3 Mar, 10 Mar, 17 Mar, 24 Mar, 31 Mar, 7 Apr, 14 Apr, 21 Apr ...
If you'd like to chat about Under 30s or need help finding a vacation to suit you we're very happy to help.
Cairo for beginners
Most Egyptian vacations for under 30s start in Cairo, where you'll dive head-first into sound clash streets. Small group tours come with a guide who'll lead you to the best souks: Khan el-Khalil for silverware; El Azbakeya Wall for books; Mohamed Ali Street for musical instruments. They'll tell you the history of the medieval gate of Bab al-Futuh and its many Islamic monuments.

The Egyptian Museum is a rose-pink concoction of pillars and arches. The golden mask of Tutankhamen is the easy highlight – just check that it's not on tour in another city first.

You don't normally get to spend long in Cairo, but make time for a glass of sweet sahlab and share a shisha pipe with your new friends. Or just use the city as a springboard for the desert. Under 30s vacations to Egypt tend to keep things on budget by offering trips as optional extras. We recommend saying yes to as many as your wallet allows – especially when trips include seeing the Sphinx with your own eyes or witnessing the 2.3 million blocks that Tetris the Great Pyramid of Giza. Awe and wonder: guaranteed.
All aboard to Aswan
If you think Europe is the be all and end all of rail vacations, then you're missing out. The sleeper train from Cairo to Aswan is a 14-hour adventure that's been taken by travelers since the 19th century, when Robert Stephenson – son of George 'Father of the Railways' Stephenson – was hired to connect Egypt to existing trade routes.
Nile-side scenery aside, it's a great way to travel with Egyptians who rely on these old routes. The trains are delayed more often than not, but that just means more time spent getting to know your travel companions in the 1920s-style lounge car.
Aswan has rested on the bank of the River Nile since the times of the pharaohs, so expect your fair share of minaretted mosques, open-air souks and Egyptian Orthodox churches. Historically, it's known as a city of stonemasons, so pick up a Syenite souvenir as a nod to the local stone that's shaped the obelisks and pyramids all over Egypt.
Abu Simbel is a four-hour drive south towards the Sudanese border. Worth it? Most certainly. These temples were chipped out of a rock cliff and completely relocated here in the 1960s to save them from flooding. Giant doesn't even begin to cover it. You'll just about reach the top of the statues' toes when walking by the feet of the guardian pharaohs.
Set sail to Luxor
Booze cruises are so 1995. Today's vacations to Egypt for under 30s go for a more culturally appropriate – and culturally satisfying – approach, introducing you to a felucca skipper instead. Feluccas are the symbol of the Nile, egret-white ships with distinctive shark-fin sails that have been breezing down the river for hundreds of years.

Ancient Egyptians believed Nile crocodiles were a symbol of fertility, so being eaten by one was considered a happy, honourable death. Think on that as you swoop downriver.

One of the best sailing routes is between Aswan and Luxor. A great guide will weave so many stories that you'll be struggling to tell the difference between history and mythology. But to be honest, the line has always been blurred in this corner of the world. Ancient Egyptians thought the River Nile was the source of all life; with its abundant water, fish and papyrus, they weren't exactly wrong.

Some of the earliest permanent settlements along the Nile date back to 6000 BCE.

You might stop off at Sobek, a ruined Greco-Roman temple. The Temple of Horus at Edfu is another monument not to be missed. Near-perfectly preserved by desert sand, its staggeringly tall murals tell the story of the avenger god Horus. Meanwhile, the Karnak Temple Complex's main sanctuary is the biggest religious building ever to be built, with a hall reaching over six storeys.
Of course, there's one pyramid complex to rule them all: the Valley of the Kings, where Egyptian royalty was laid to rest. The pyramids are indeed spectacular, but a good tour guide will give you some context by taking you on a camel ride through the surrounding alfalfa fields (preferably at sunrise). Although camels often seem prehistoric, they were introduced here long after the days of Tutankhamen, who would've been baffled by these beasts striding between the 63 sand-strewn tombs.
More about Under 30s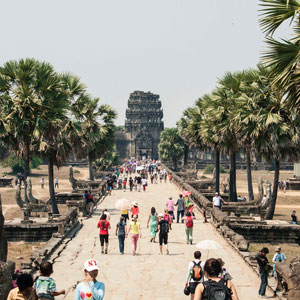 Under 30s vacations have come a long way since their Club 18-30 days.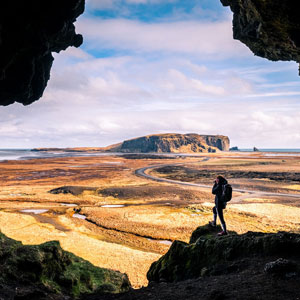 There's a new generation of 18 to 29 vacations that swap the pool parties for South African wildlife waterholes and tanning sessions for Buddhist temples.
Back to the top
Convert currencies